Nation number 79 on my hit parade.
The border crossing from Guatemala to El Salvador was interesting. As we approached the border, the driver made a long and difficult to understand announcement over a raspy speaker. I didn't catch all of it, but I think the gist was that we would have to leave the bus and go into the immigrations office to have our passports stamped. He reminded us to avoid taking photos with our cellphones. Shortly after, we pulled up to the border station and stopped.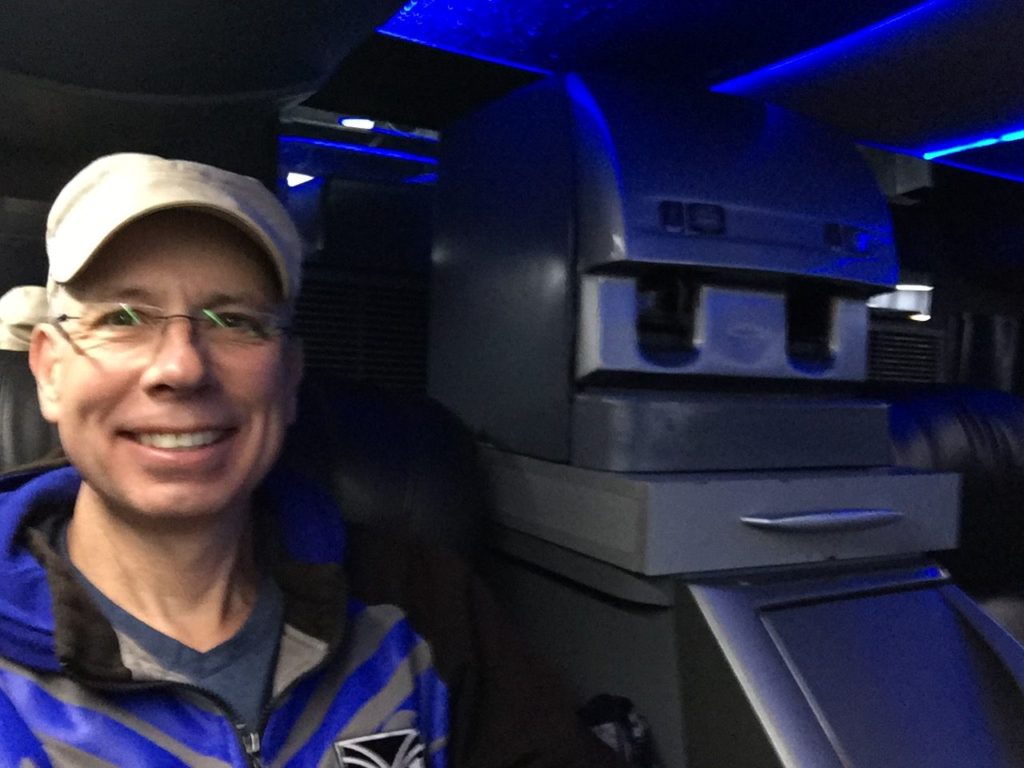 I zipped up my backpack nice and secure for departing the bus. I already had plenty of U.S. cash in one pocket just in case there were any fees to pay. I didn't think there were any, but you never know what to expect. I waited to see what the locals did and I followed suit. As I stepped off the bus I was mobbed by about 30 guys screaming, "Cambio!" "Dólares!" All of them had huge wads of U.S. currency in their hands and I suppose they wanted me to exchange my leftover Guatemalan currency for U.S. currency. I just kept repeating, "No, gracias", "No, gracias", "No, gracias" as I made my way through the throng. I followed a bunch of people into the immigrations and customs office and stood in a line. There were about 30 people in front of me, but it moved very quickly. Man, I feel like a skyscraper next to the locals. They are not tall people. I really stick out in a crowd with my relatively pale skin and nearly two-meter height.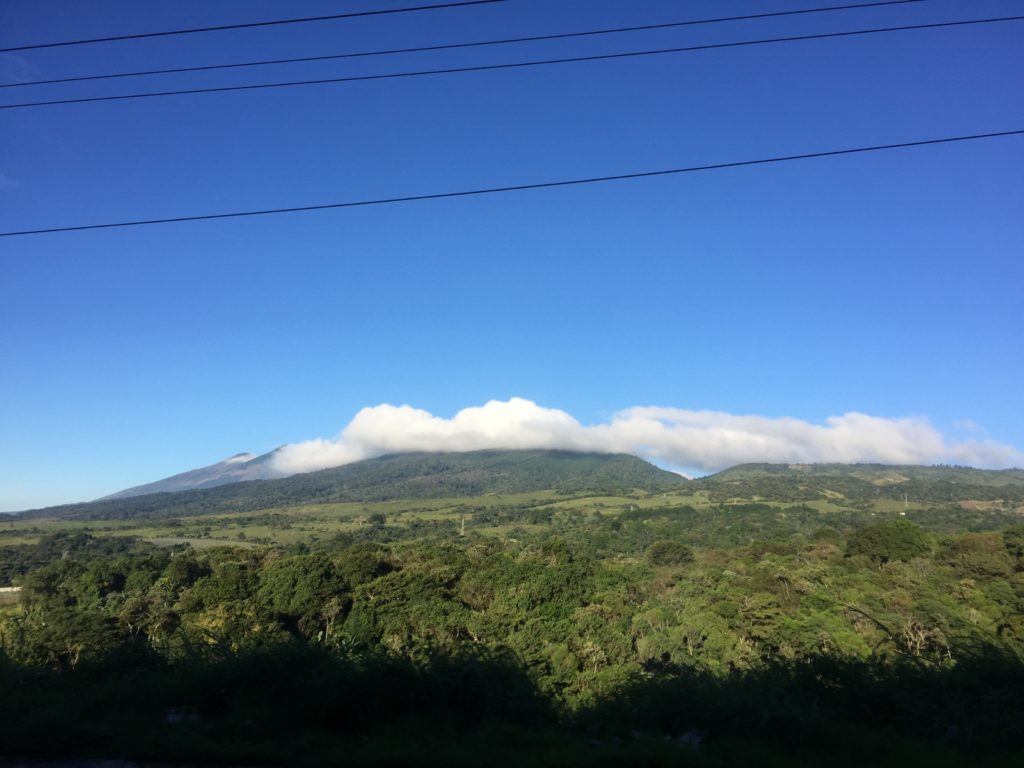 When it was my turn, I walked up to the window and handed over my passport. The lady looked it over while chatting with a friend on her cellphone, stamped a few things and handed it back. As I was walking out I handed a very short, old, wrinkled, woman beggar my extra Guatemalan coins. I bravely crossed through all the guys offering cambio again, got back on the bus and we drove off. I assumed we were good to go and we'd drive right into El Salvador, but not quite. The bus only drove a few meters across the river bridge, "Río Paz" and parked again. I guessed the bus driver had to do some paperwork on the El Salvador side of the border. So, we sat waiting in the bus parking lot for about 20 minutes. I wanted to take photos, but there were lots of security guards standing outside the bus and I didn't want trouble.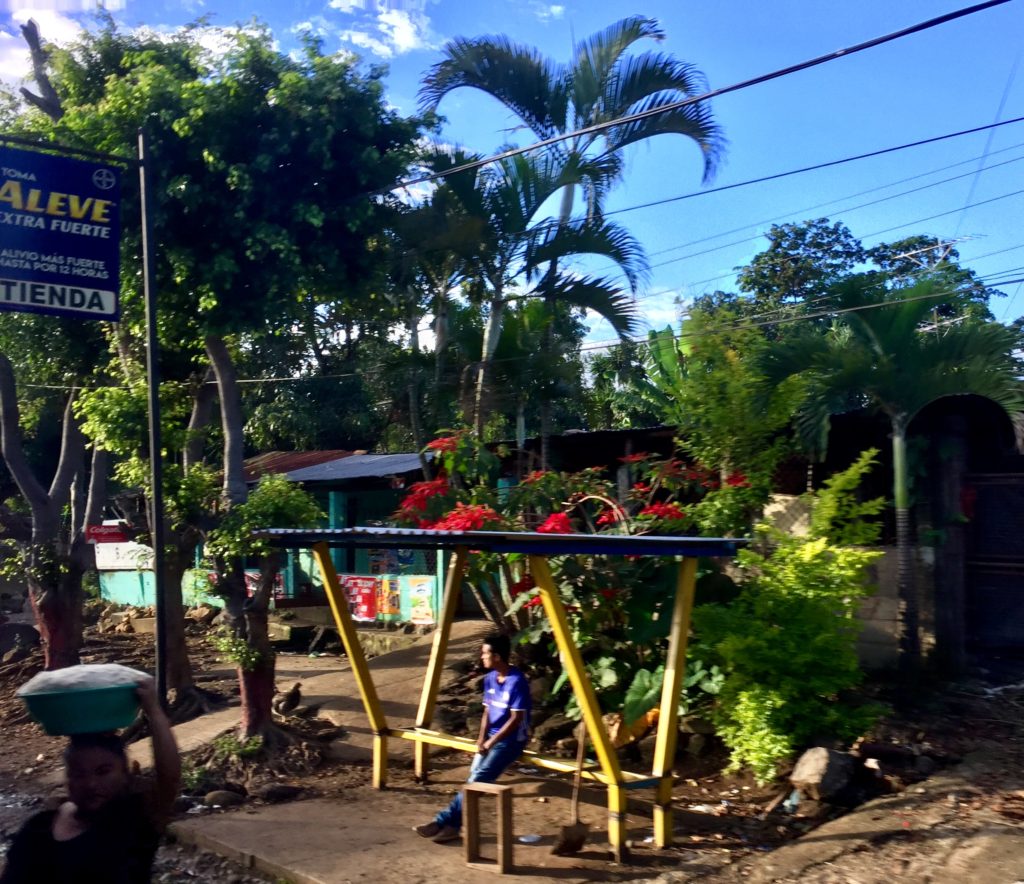 Eventually, a Salvadoran border agent came aboard and spoke to us individually, looking over our passports. He asked me a few questions (in Spanish, of course), "Who are you? Where are you from? When did you arrive in Guatemala? Do you live here or are you a tourist?"
Pretty simple.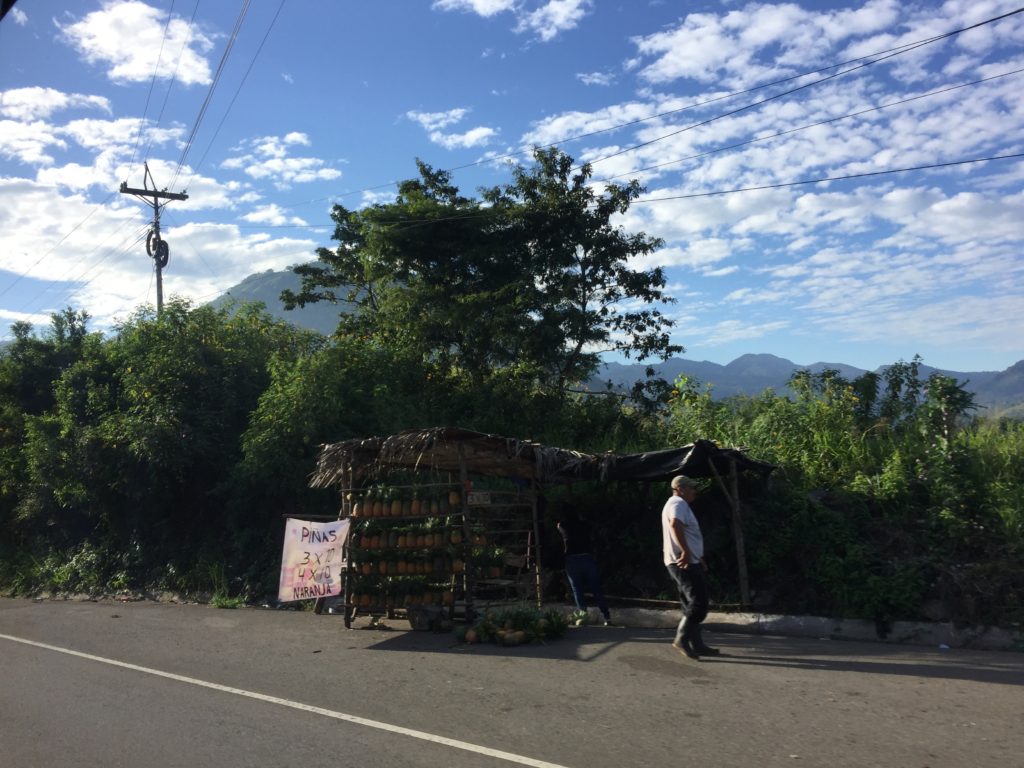 He left and then five minutes later a more serious looking official dressed in military-style black fatigues came on board looking for passports. He wasn't interested in speaking to locals. He came straight to me. I assume this was because I was the only foreigner on the bus. He basically asked the same questions as the other guy had, but a little more detailed. I explained I was traveling through Central America on my way to Panama. He seemed happy with that, handed my passport back to me and that was that.
Then we drove into San Salvador. Easy peasy.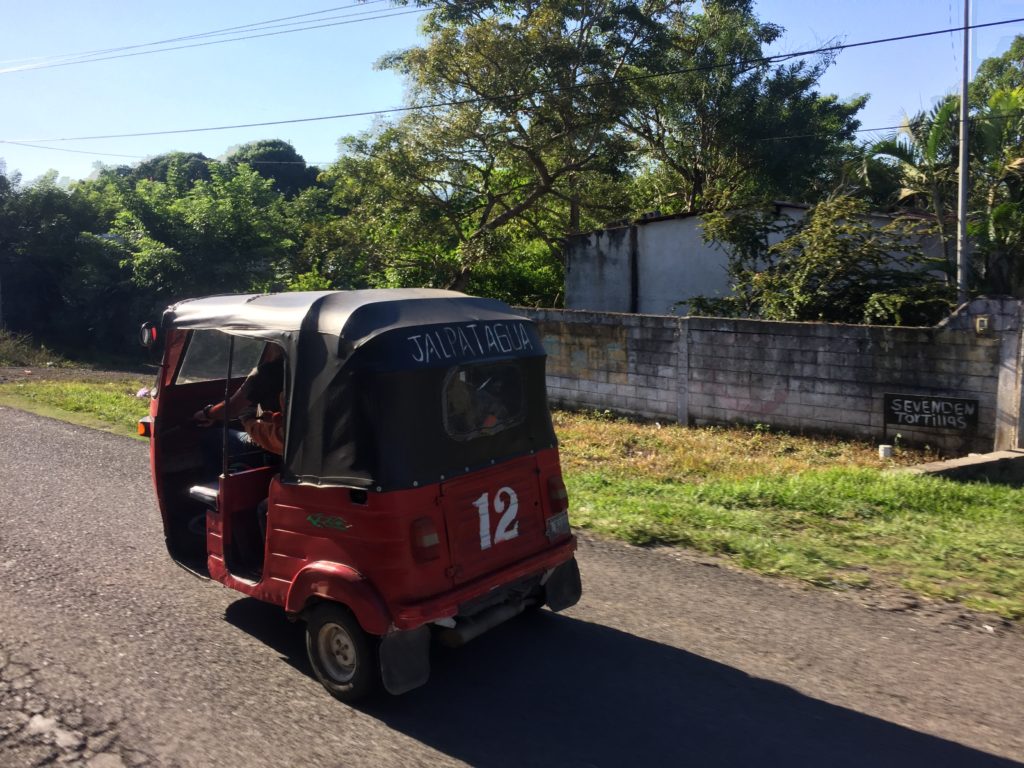 San Salvador seems very nice.
Oddly, my Airbnb rental is only a five-minute walk from the bus depot. The Sheraton downtown doubles as a Pullmantur bus station. I got off the bus, handed the driver 20 quetzales as a tip (he was surprised) and walked to my flat. I arrived there at 11:45. I didn't know it wouldn't be ready until 14:00. No problem. I walked back to the Sheraton and had pasta and beer. It's a beautiful hotel. I sat outside by the waterfall/pool and had an excellent time.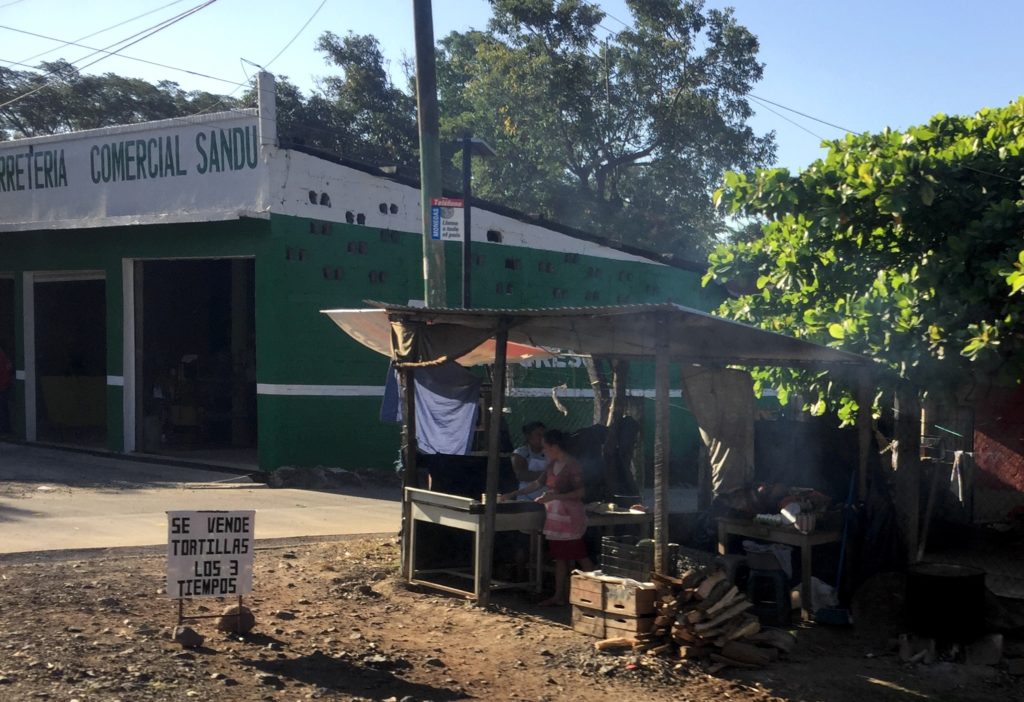 El Salvador is the first country I've visited that uses the "voseo" form of Spanish. It's a dialect I've never studied, never used and never even heard before. I've heard the Argentine accent in films, but it's not quite the same thing. So far I don't notice much of a difference, but we'll see how it goes.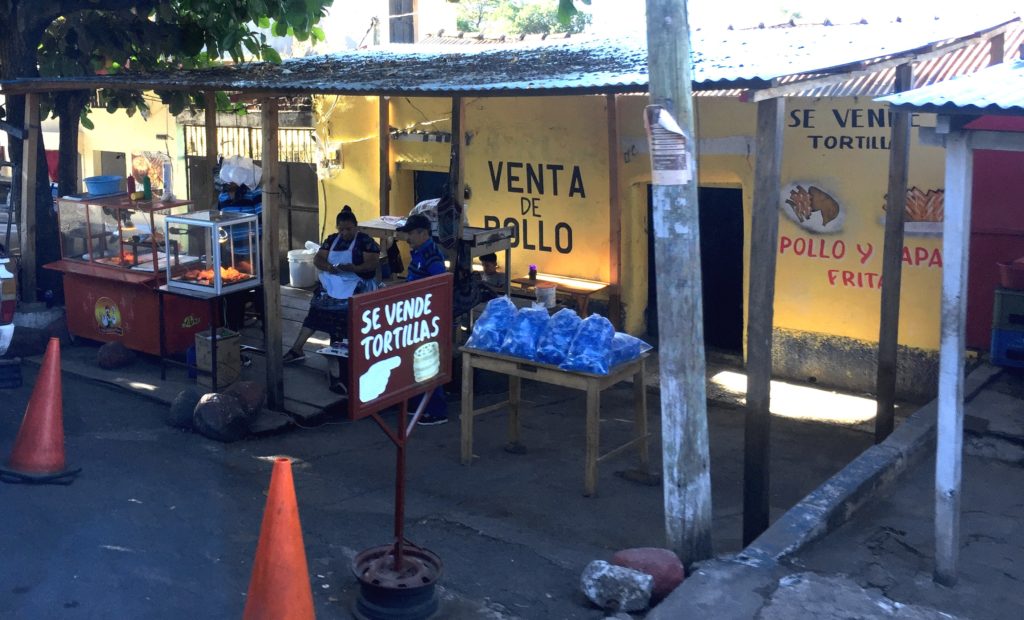 Sure enough, they use U.S. dollars here. That's so unusual. They even give change in U.S. coins. I wondered about that. Using the dollar bill is one thing, but an entire country using U.S. coins as well? I'm surprised. Coins are extremely heavy in mass. They must bring change into the country using heavy-lift aircraft. I wonder how it was all done initially in 2001. For an entire country to use the dollar, you must need billions of dollars in bills and coins. It would seem a significant logistical problem. I need to look into it.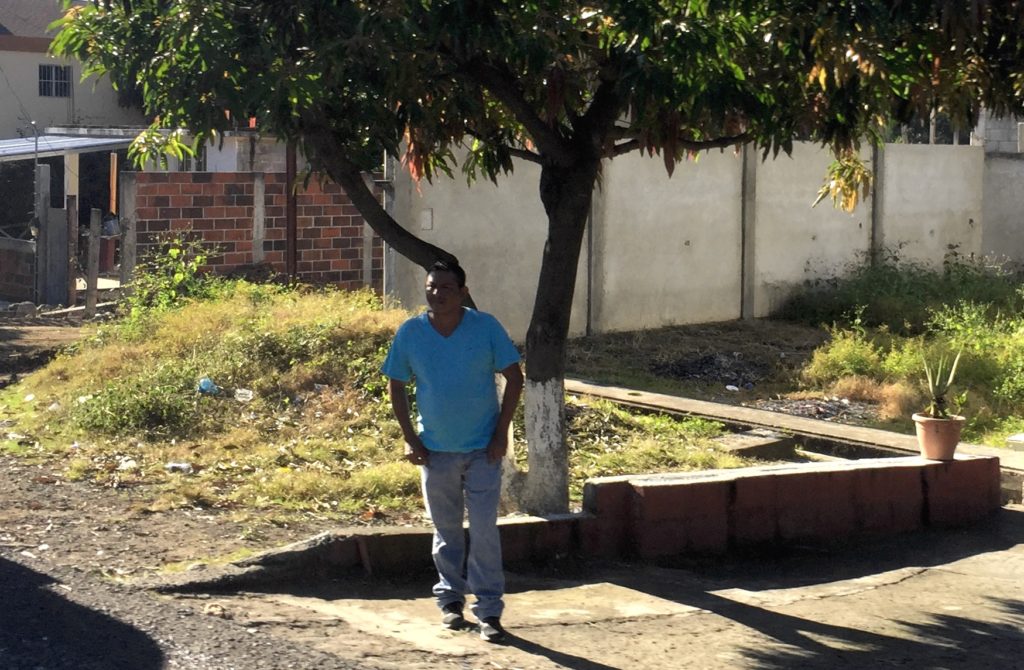 Shortly after finishing my meal and choosing to sit back and relax with a beer until 14:00, a bunch of hens arrived in the restaurant. They were big and did a lot of chirping. Naturally, they just waltzed into the restaurant, because obviously, they own it. Either they knew they owned the place or they just had an attitude since everyone knows now that they're not birds, they're really dinosaurs. They stared at me expecting, what else, food. The waiter chased them out and they left without complaining. You could tell they were thinking, "Stupid mammals. We're dinosaurs!!!" The mammalian waiter went back to the kitchen and came back with a few bread rolls. Then he proceeded to tear up the bread into small pieces and feed it to them – outside the restaurant. I think if you don't want dinosaurs in your restaurant, you don't feed them, but I'm just a foreigner here. It's none of my business 🙂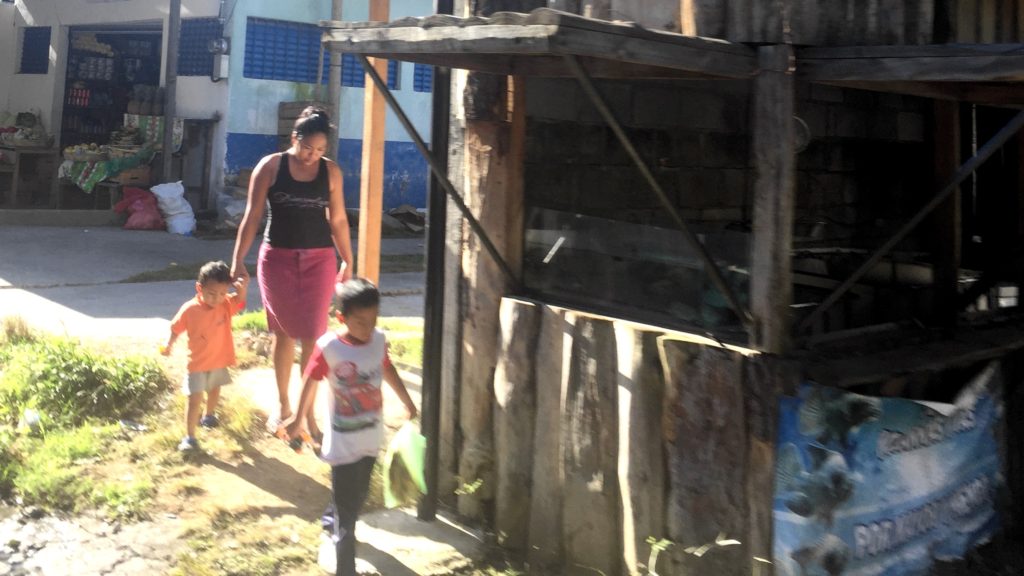 There's a pathologists convention in the hotel. They have posterboards all over the place complete with photos of diseases. Gross.