Like I said in my last post, my condo rental in Puebla was awesome. The first two nights it seemed perfect and it was only half a block from the main strip with brand-new, super-wide sidewalks and dozens of first-class restaurants. I decided to extend for an additional two weeks.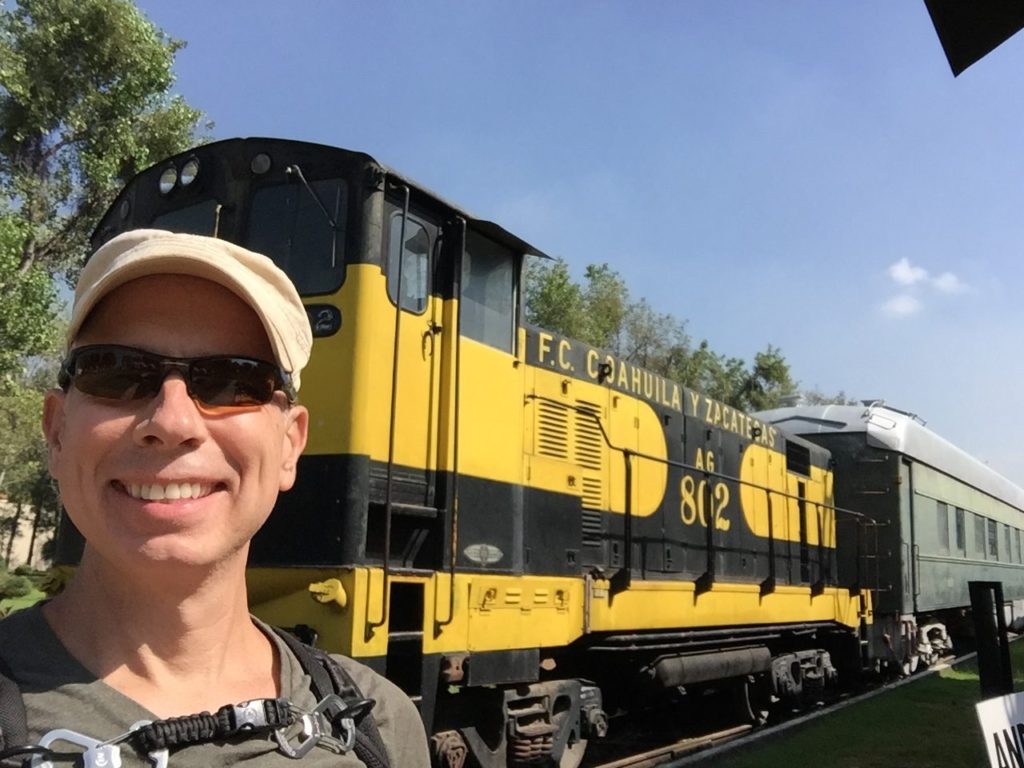 But, its perfection was deceiving. The first two nights were, importantly, Monday and Tuesday nights. On the third night I noticed some loud disco music around 8 p.m. I figured a neighbor must be having a party. It wasn't too loud.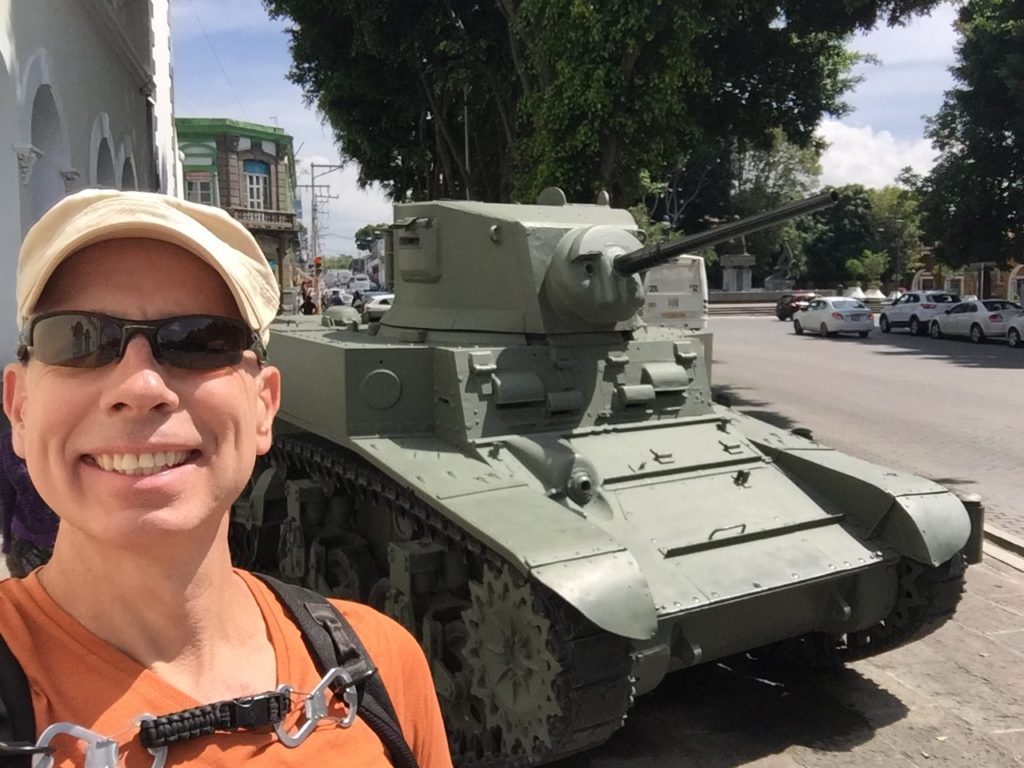 Then it got louder and louder as the night progressed. By 11:00 I could feel it in the walls. Then it got even louder. What the hell??? I went to speak with the doorman. Apparently some restaurants in Mexico really like to blast the music until 3 or 4 in the morning. On weekends the door guy says they really crank it up. That was a long night without sleep 🙁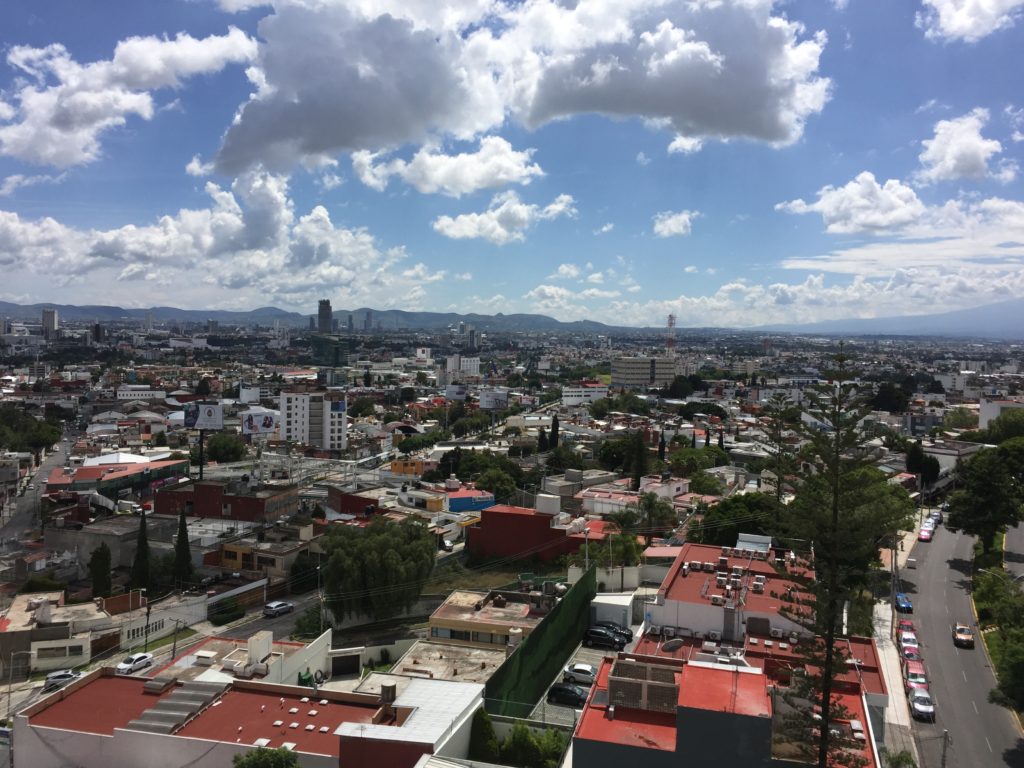 I got online with Airbnb and started looking for something else. I got lucky. I found a place four blocks off the end of the major strip, it's a penthouse (meaning it's on the top floor), it's in a seven-storey building) and it's a little cheaper. Sweet 🙂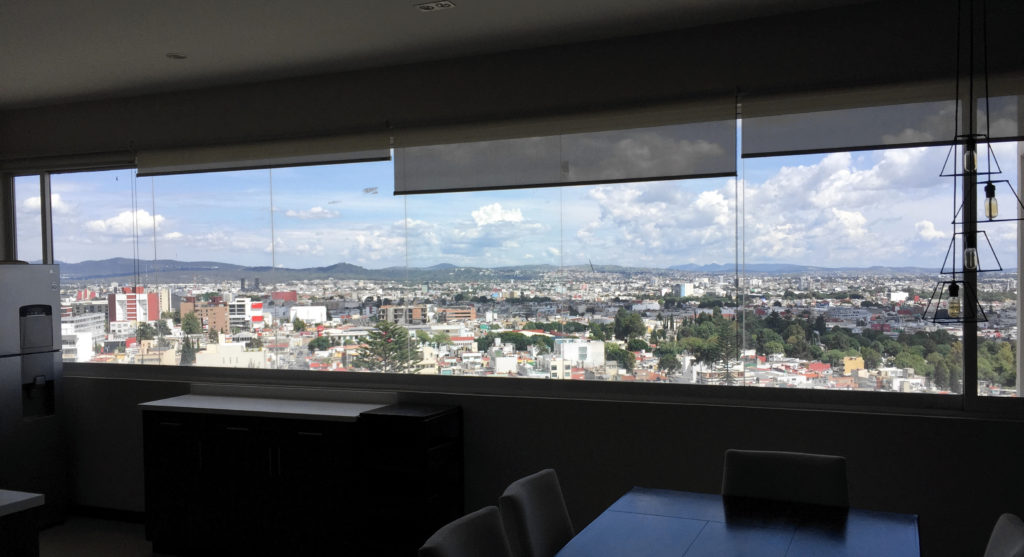 To my surprise, Puebla has elevated pedestrian/bike trails. One day I took a 40-minute walk to a big mall. I love avoiding cars any chance I get. Cars are evil.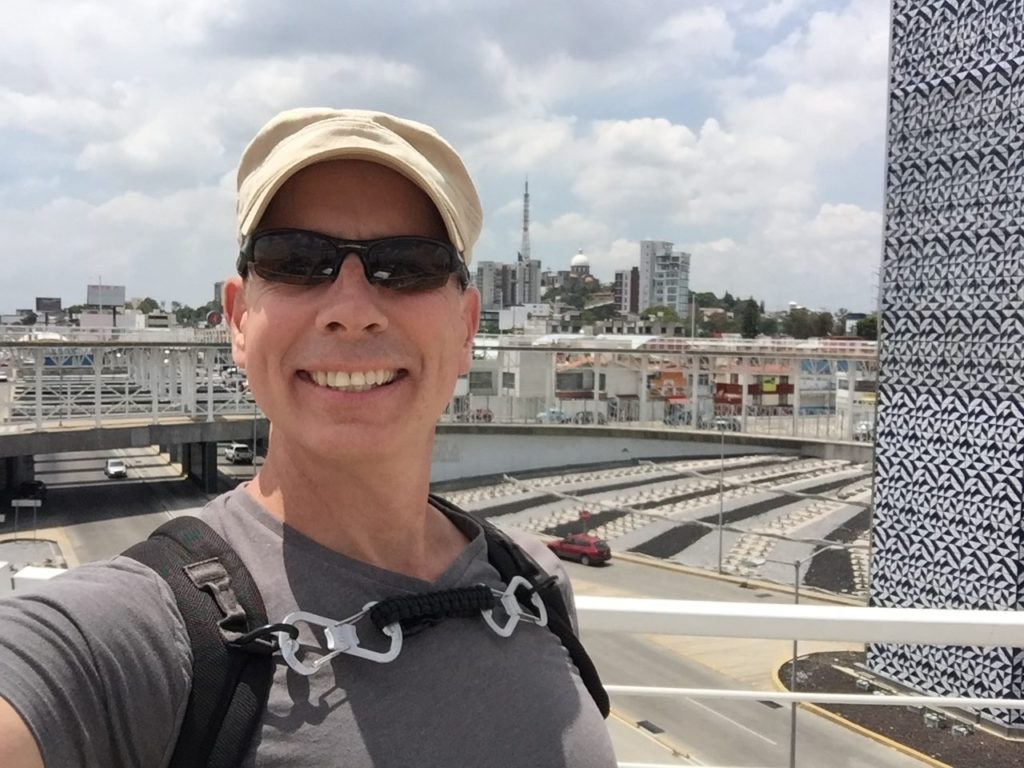 I'm liking Puebla. It's overall very chill. My penthouse rental is super-quiet and I have fantastic views. There's an organic food store across the street. A few gyms close by and I think I spotted a likely language school. This is good 🙂