Guatemala City is the first city I'm visiting on this trip that has the honor of being in the top 50 murder capitals of the world list. It comes in at #24. Tomorrow I board a bus for San Salvador, which has the distinction of being at #17 in the world. Salvadorans must laugh at a low placement of 24. Guatemala City is clearly a lightweight when it comes to murder. They need to work on their game.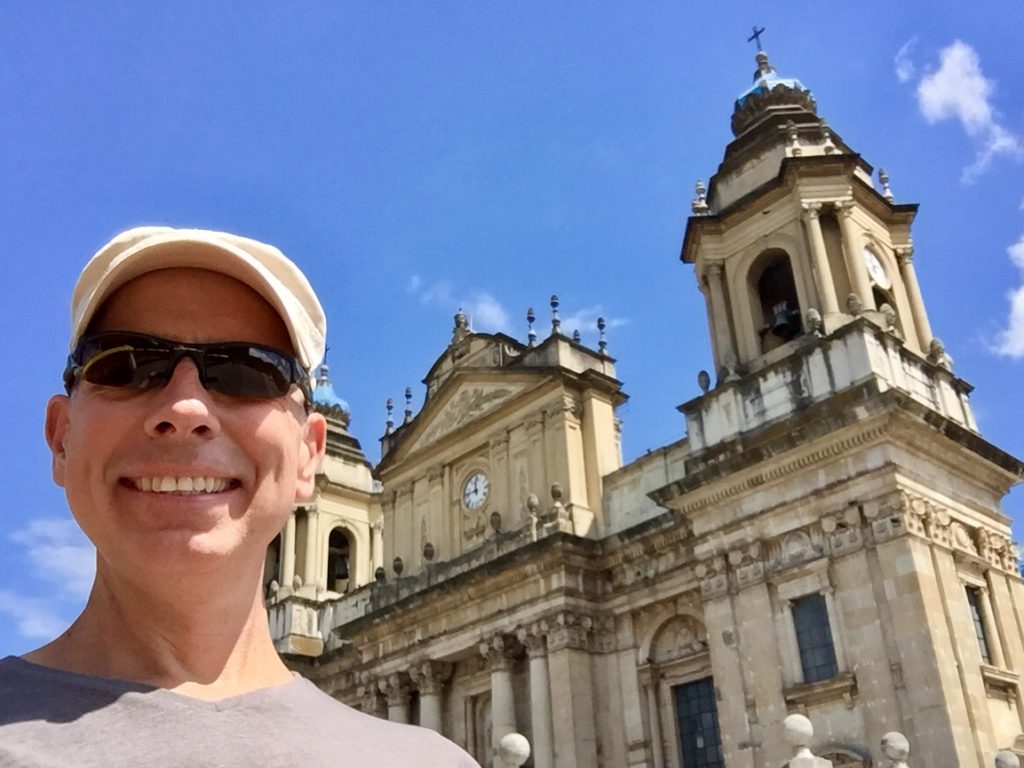 After eight days in San Salvador, I plan to be in Tegucigalpa, Honduras. Tegucigalpa is way down the list at #35. Clearly, a much safer city 😉
I haven't felt threatened or uncomfortable in Guatemala City, but I've done my best to not look like an easy mark. I'm constantly aware of everything and everyone around me. I keep my valuables in a money belt under my clothes and I also have a phony wallet with bills sticking out of it in one of my pockets. If I'm robbed, I'll hand it over – but not too fast. I plan to make it look like I really don' t want to give it away. I'll keep my head on a swivel for San Salvador and Tegucigalpa.
If I disappear tomorrow, I was supposed to be on the 6:15 Pullmantur bus from Guatemala City to San Salvador. It leaves from in front of the Holiday Inn.
See ya! 😉
(maybe)