In case you aren't aware, the Quetzal ("ket-sal") is Guatemala's national bird. It's arguably the most beautiful bird in the world. It's not only the national bird, but it's also the name Guatemala has given to its national currency. Instead of dollars or pesos, they have quetzals or "quetzales"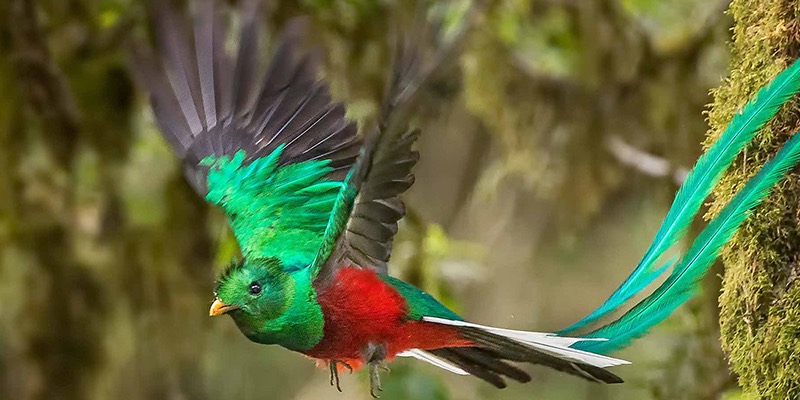 It takes a couple of days to get set up in a new country, but I'm good now. Yesterday I bought a local phone chip for my iPhone and I got a few hundred quetzals to use for spending money. Yay 🙂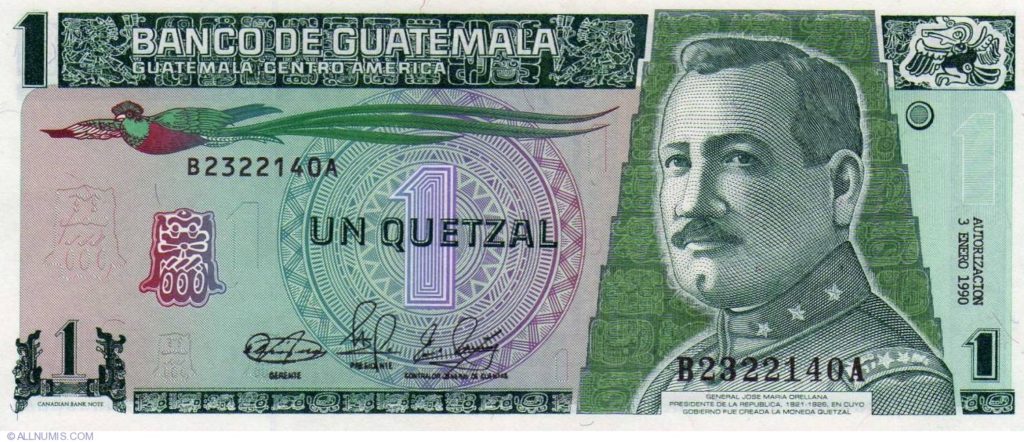 Quetzal notes, of course, have the Quetzal bird on the front and in the upper right-hand corner of the bills are the ancient Mayan symbols for the denomination the bill represents. Very nice.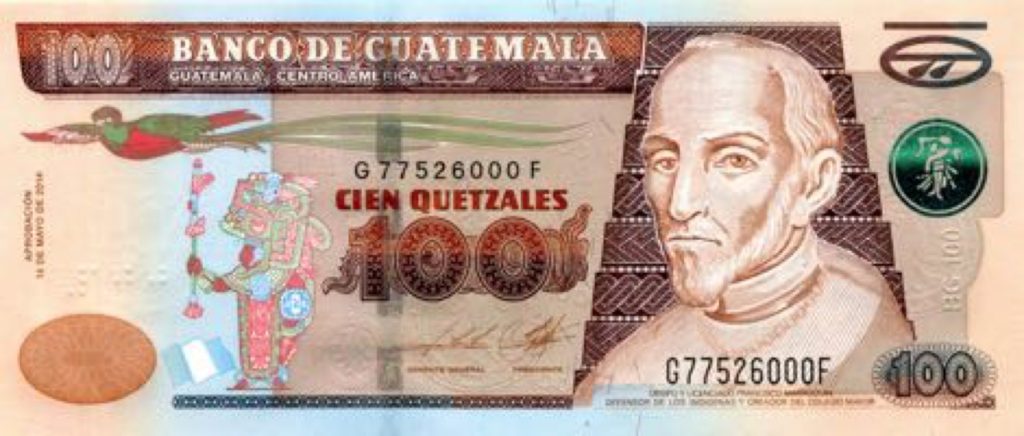 On 8 November I leave Guatemala and get on a bus for El Salvador, so my currency and my phone chip will be useless.
Would you like to guess what the national currency of El Salvador is?
Go ahead, guess.
Guess!
What do you think it is?
If you're a savvy bugger, you'll know it's…
The U.S. dollar 😉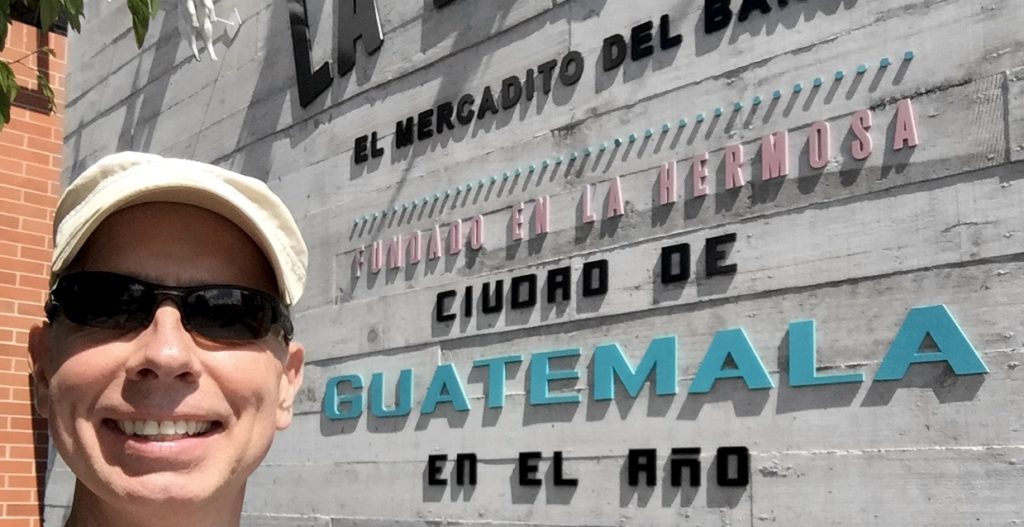 Among others, El Salvador, Panama and Ecuador use the U.S. dollar as their national currency. Interesting, eh? Interesting and strange.
Yesterday I decided to walk into downtown Guatemala City. I'm in Zone 10. I had to walk from Zone 10 into Zone 4 and on to Zone 1, which is the old center of the city.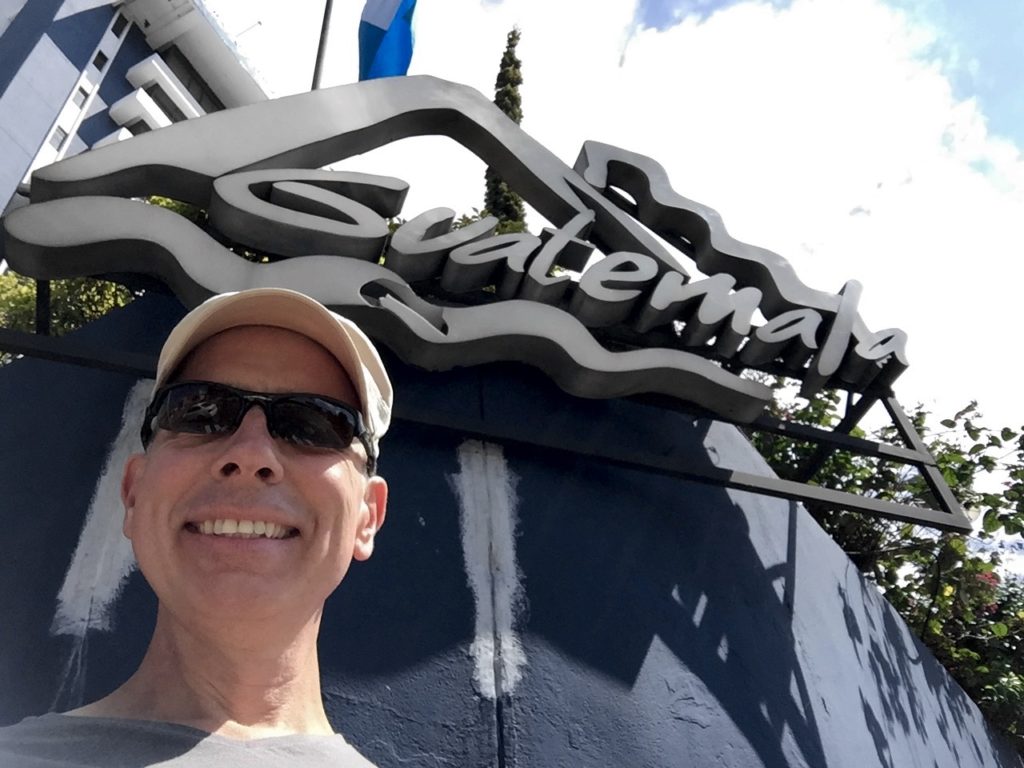 At the end of the day I had hoofed it for more than 19 kilometers. I took an Uber back to my flat 🙂 I'm such a wuss.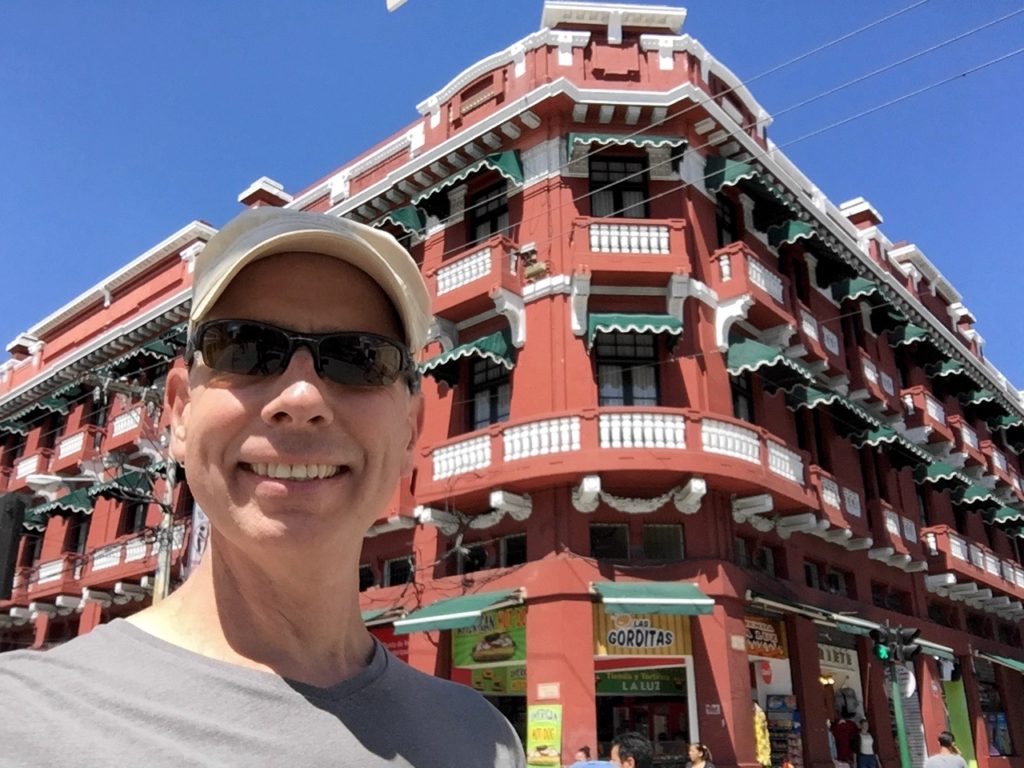 The ride back was good. My driver was very curious about the gringo in his back seat. He asked lots of questions about all the countries I've been to. His heart's desire is to some day be at the top of the Eiffel Tower. I told him it's a nice view from there.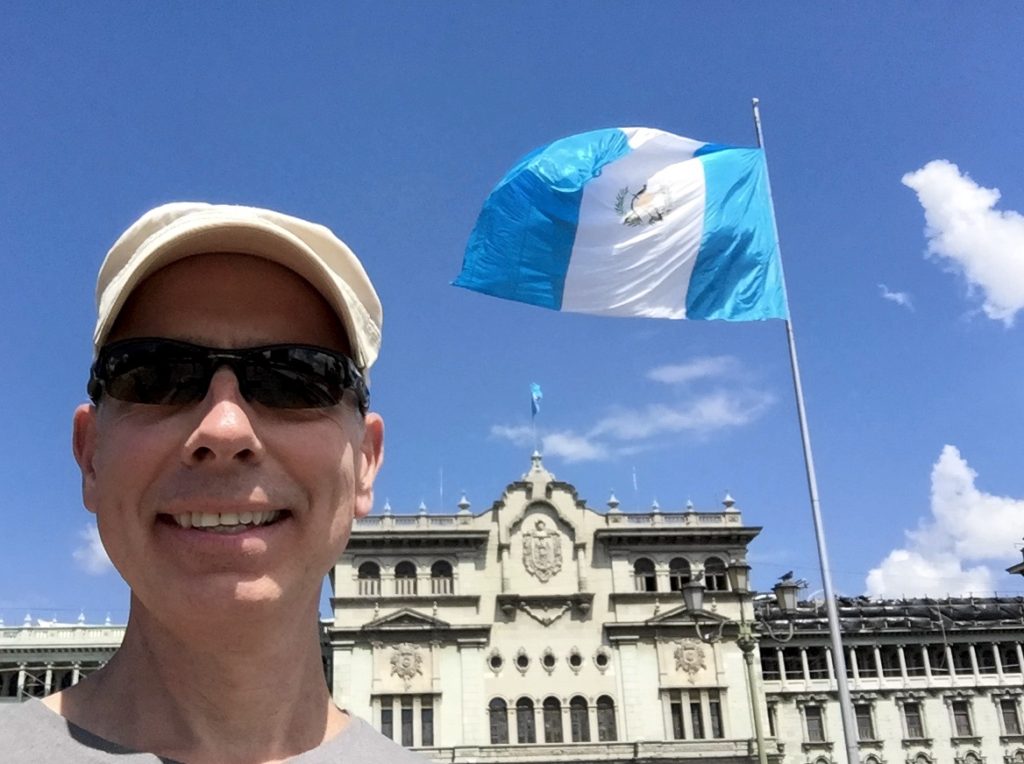 Is Guatemala City dangerous? You'd certainly think so from what you read on the internet. I have to say I feel 100% comfortable here and I don't feel one bit unsafe. Then again, I don't plan to visit any extremely poor neighborhoods 😉