Honduras has an edge to it. In general, the people are nice and friendly. But, it pains me to see how they treat each other when they're behind the wheel of a car. They have little courtesy to spare for one another. Walking in traffic is horrible. There are no pedestrian crosswalk signals. Crossing a street means constantly risking your life. It means tempting fate to deal you a serious injury. Drivers see pedestrians as something beneath them. Woe unto the pedestrian who gets in their way.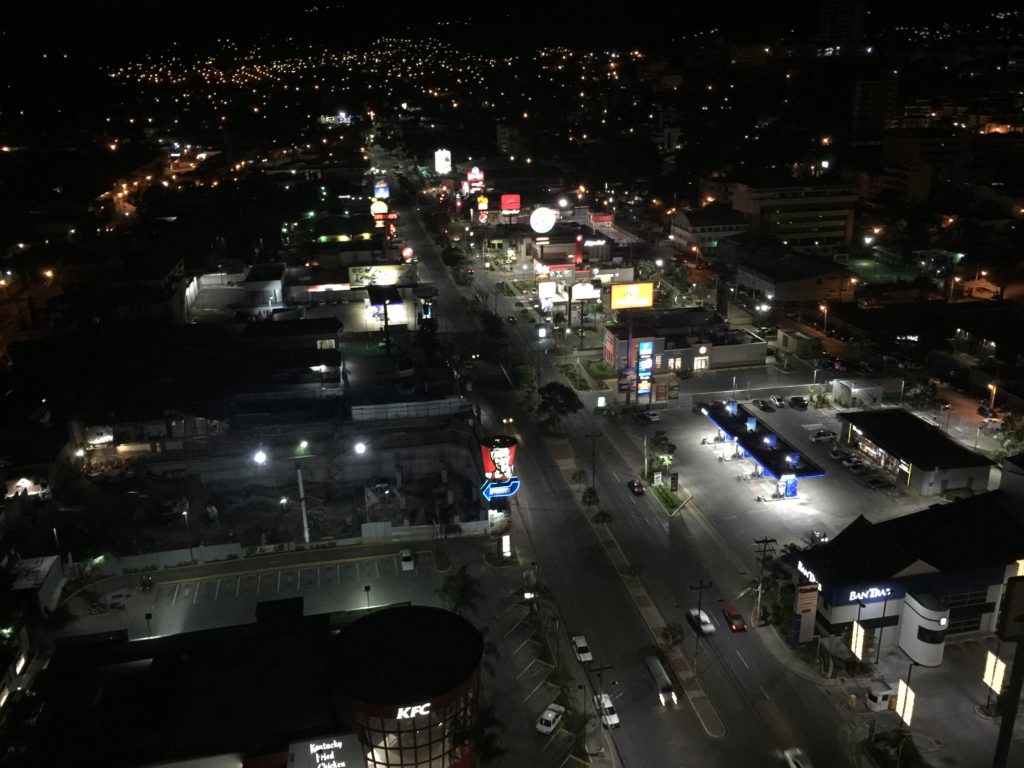 I could go on about my experiences trying to walk in Tegucigalpa, but there's no point. It's not good. I can't recommend Honduras based on my experience. I'm sure there are much nicer places in Honduras than Tegucigalpa, but I like big cities. I feel the character of the people in the city is a reflection of the character of the nation's people as a whole.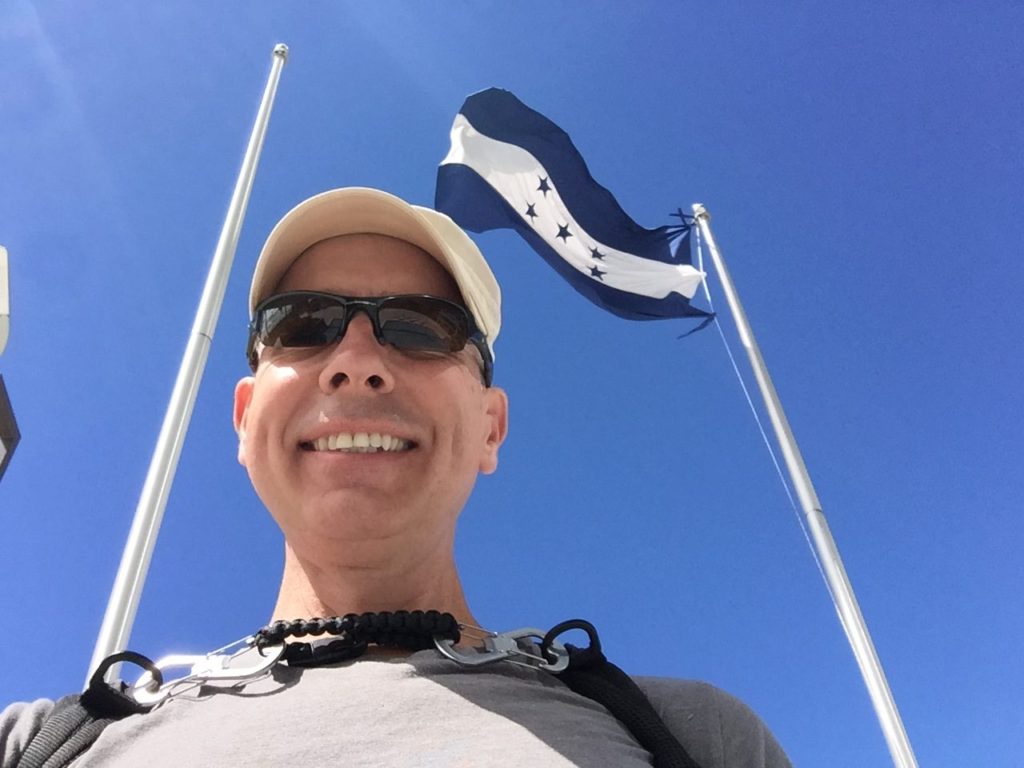 I found a nice coffee shop near my Airbnb rental. It opens at 6:30 every day and the baristas are great. But, the wifi is shit. You sit there waiting and waiting for a single page to load. Total crap. The music in the coffee shop, "Coffee Lab", is very nice, but between each song they play an extremely irritating disco-style advertisement for the very coffee shop you're sitting in. What is the purpose of that? If I'm sitting in Coffee Lab, apparantly I'm already aware of its existence. I don't need an add every three minutes reminding me of where I am. I'll be looking for another coffee shop tomorrow.
Today I had to walk to the office of "Transnica" in order to buy a ticket for my trip to Managua, Nicaragua three days from now. I could have taken a taxi, but I wanted to understand the route from my flat to the bus station for the 0500 departure. I can't guarantee I'll find a taxi that early in the morning, so I want to be able to walk to the station and know the route well. It was a 40-minute walk. The walk from hell. The auto traffic was ridiculous because it was, "la hora de pico" – rush hour. Traffic was heavy. On my travel day I'll be starting the walk at 0400. The difference between rush hour and 0400 should be considerable.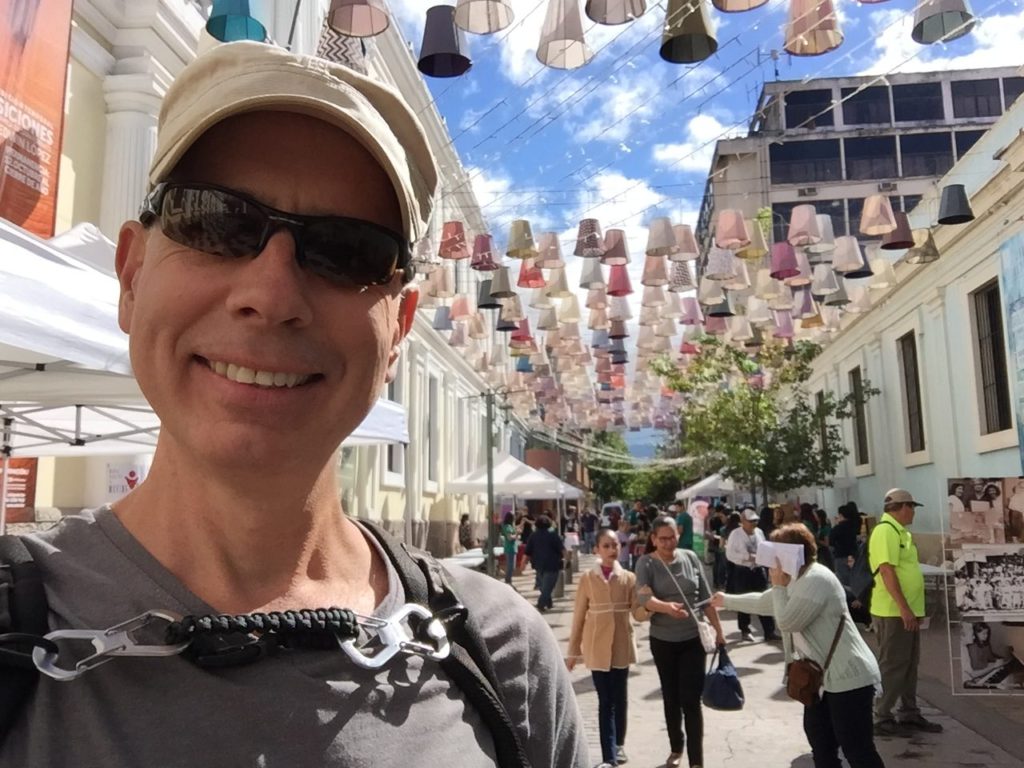 I'm not looking forward to the bus trip. It'll be about an eight-hour bus ride. But, with a 0500 departure, I'll arrive in Managua around 1300, so that's the good part. I also plan to buy two seats so I have room to spread out a bit and not be cramped next to someone. It's 30 bucks a seat, so a total of $60.00 USD.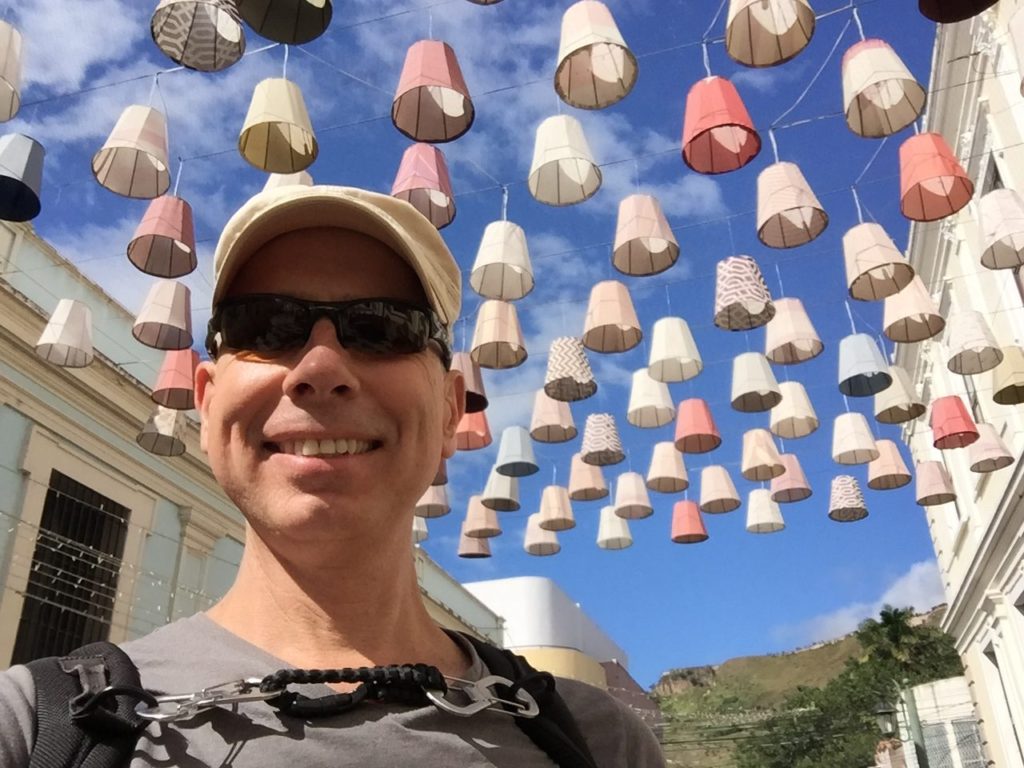 Frankly, I've never had a huge desire to see El Salvador or Honduras. On Friday I'll be in a much more interesting country – Nicaragua. I have hopes it's better than El Salvador or Honduras. After Nicaragua, I'll be in Costa Rica and Panama. I have even higher expectations for those two countries. I plan to spend a month in Costa Rica just relaxing and recharging my batteries. With luck, it'll be nice.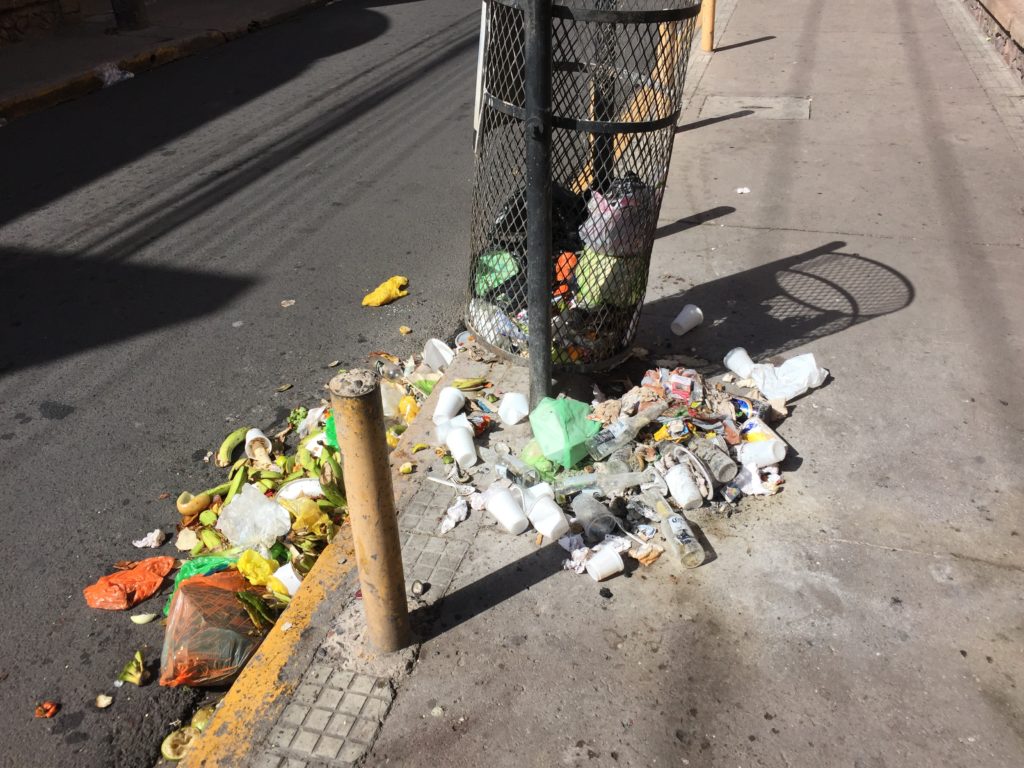 Right now, I'm sitting by the pool of a cheap hotel. Hotel Alameda is attached to the bus station office. I had no idea when the ticket office might open and I got here about an hour too early. Luckily the restaurant was open and I was able to have a small breakfast of "casamiento" and orange juice. Casamiento is lovely. It's rice and beans mixed together. Casamiento is the Spanish word for marriage – rice and beans are married to one another to make the dish. It's a tradional food in Honduras. Love it.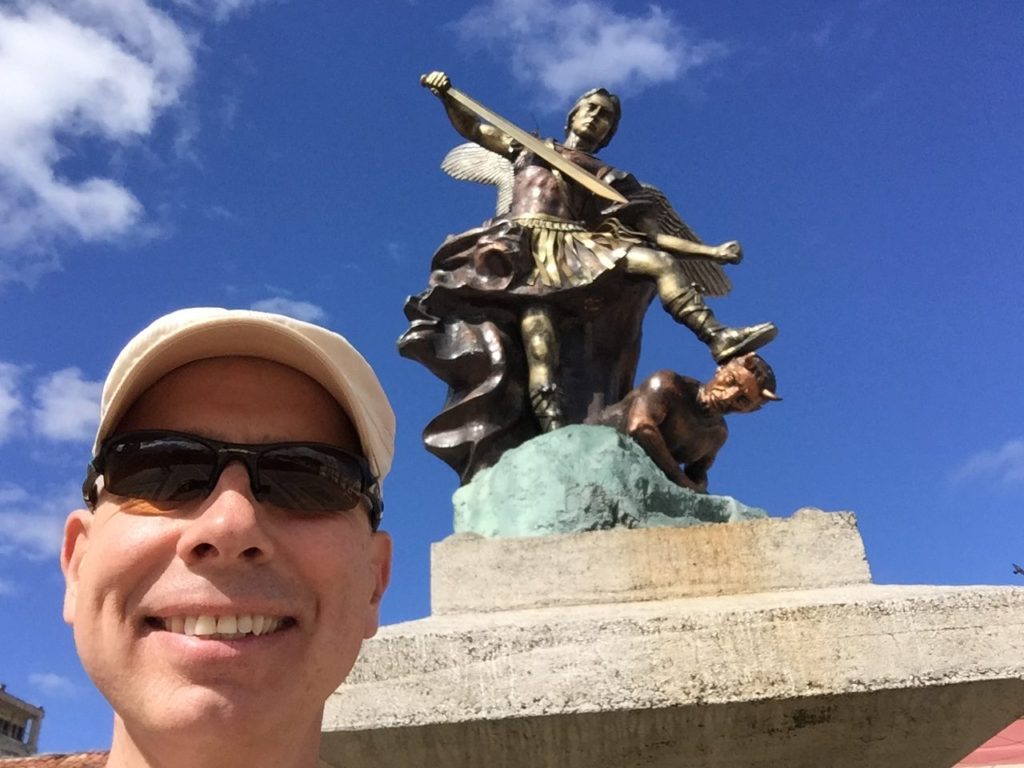 On a related note, "huevos divorciados", is a Mexican dish – divorced eggs. It's a dish of two eggs and each egg has its own sauce. One egg in green sauce, one egg in red sauce. The eggs are separated, or divorced.
On Thursday I'll buy a few pupusas (see previous post) and some bottled coffee drinks for my Friday bus ride. Pupusas are a great food for traveling. You don't need utensils (cubiertos) and they're not messy. Pupusas and cold coffee drinks – yum.
I feel a bit under duress in El Salvador and Honduras. The two countries are a little gritty. I'm eager to get to Nicaragua. I need a change of pace.
Well, the bus office should be open by now. Time to get my ticket and get a taxi back to my flat. I have absolutely no intention of walking back through that urban nightmare. Taxi! Taxiiiiiiii! 😉