People ask me this from time-to-time. Sometimes people ask if I'm a cop, "or something like that." Funny.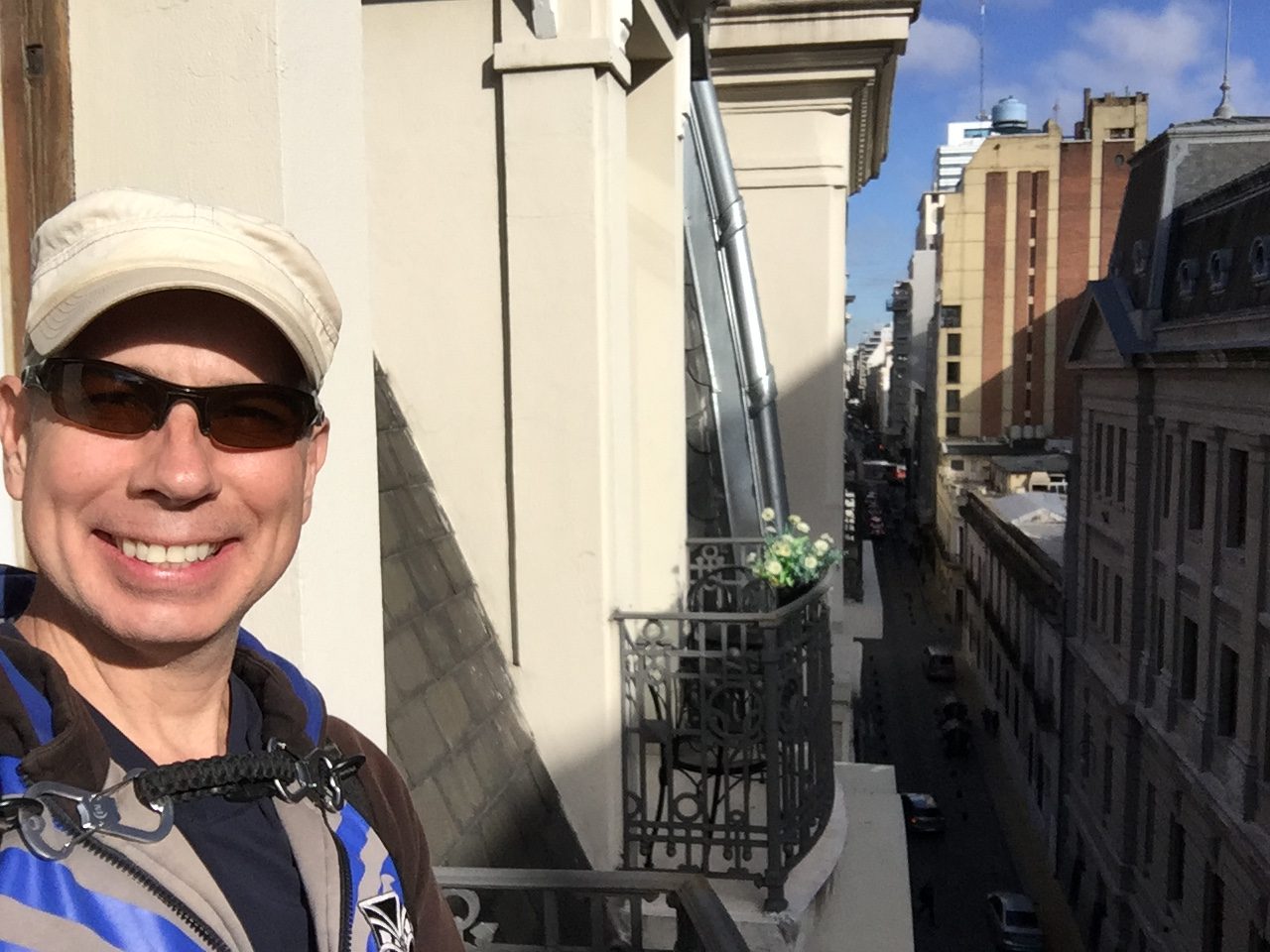 Today's query came from the doorman of the Palacio Raggio in the heart of the old city, Buenos Aires. This building is my home for the next week in the city known as the "Paris of the south". I laughingly asked why he asked me that. He said it's the way I carry myself. Well, I do have four years of Army R.O.T.C. under my belt and five years active duty in the Navy. Plus, I've been a ballroom dancer forever which tends to make you stand up straight and proper 🙂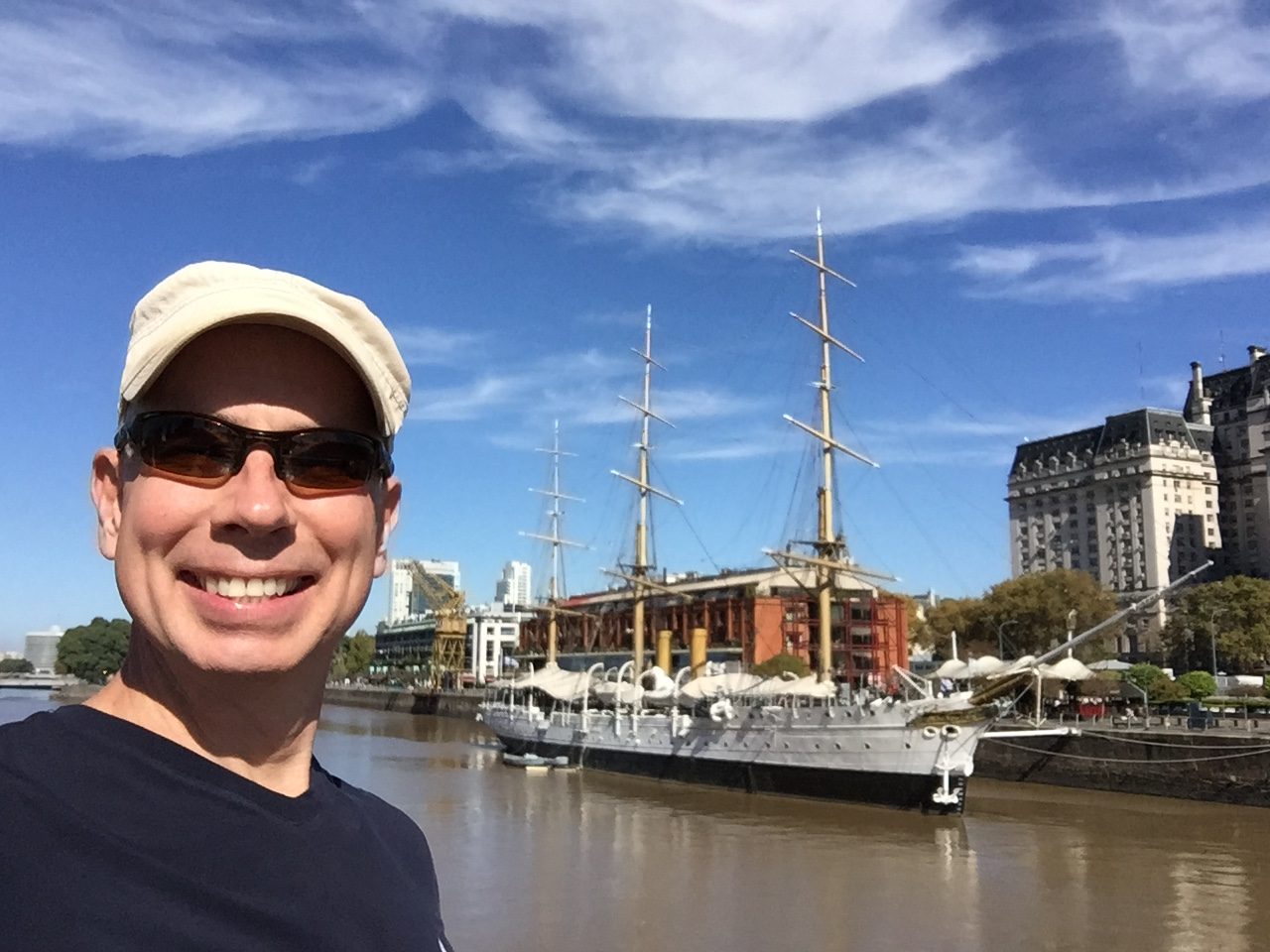 I planned to spend two weeks in Buenos Aires at a single Airbnb in the outskirts of the city near some parks – the Palermo neighborhood. The first place I was at was great – for two days. Then the construction noise in the apartment above me started. It was hammers and electric drills from early in the morning until late at night. It culminated in some kind of industrial power sander attacking the apartment floor. I fled to another Airbnb. My host was very unhappy I left.
Oh well.
I decided to move to the heart of downtown. It's pretty sweet down here. Sure, there is a little more street noise, but it's not too bad. Old downtown Buenos Aires has some beautiful buildings and the Palacio Raggio is one of them. It was built in 1907.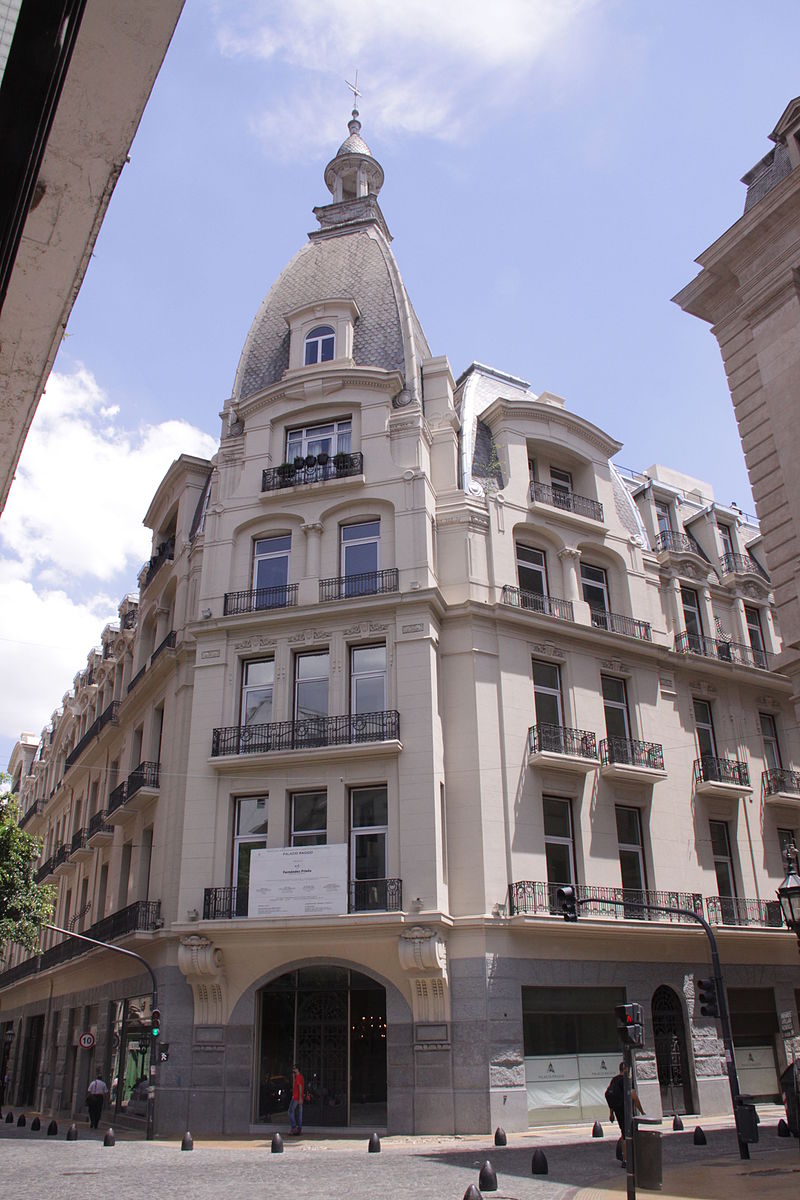 My apartment is excellent. It's on the top floor on the right side of the above photo. If you look closely, you'll see I have two balconies. Sweet. As Eva Gabor once said, "I just adore a penthouse view!"
I always try to rent a penthouse, if possible. This building's amenities are great. The gym is awesome and there's even a very classy Italian restaurant with salads and pastas to die for. But is it perfect? No! Of course not. What's wrong with it? Can you believe such a magnificent place has no washer or dryer in the entire building? That's insane. How do the residents live without a washer and dryer? Fortunately, there's a Chinese laundry four blocks away. I had major difficulties understanding the thick Chinese-accented Spanish of the lady there. But, my laundry will be done tomorrow. That's all that matters.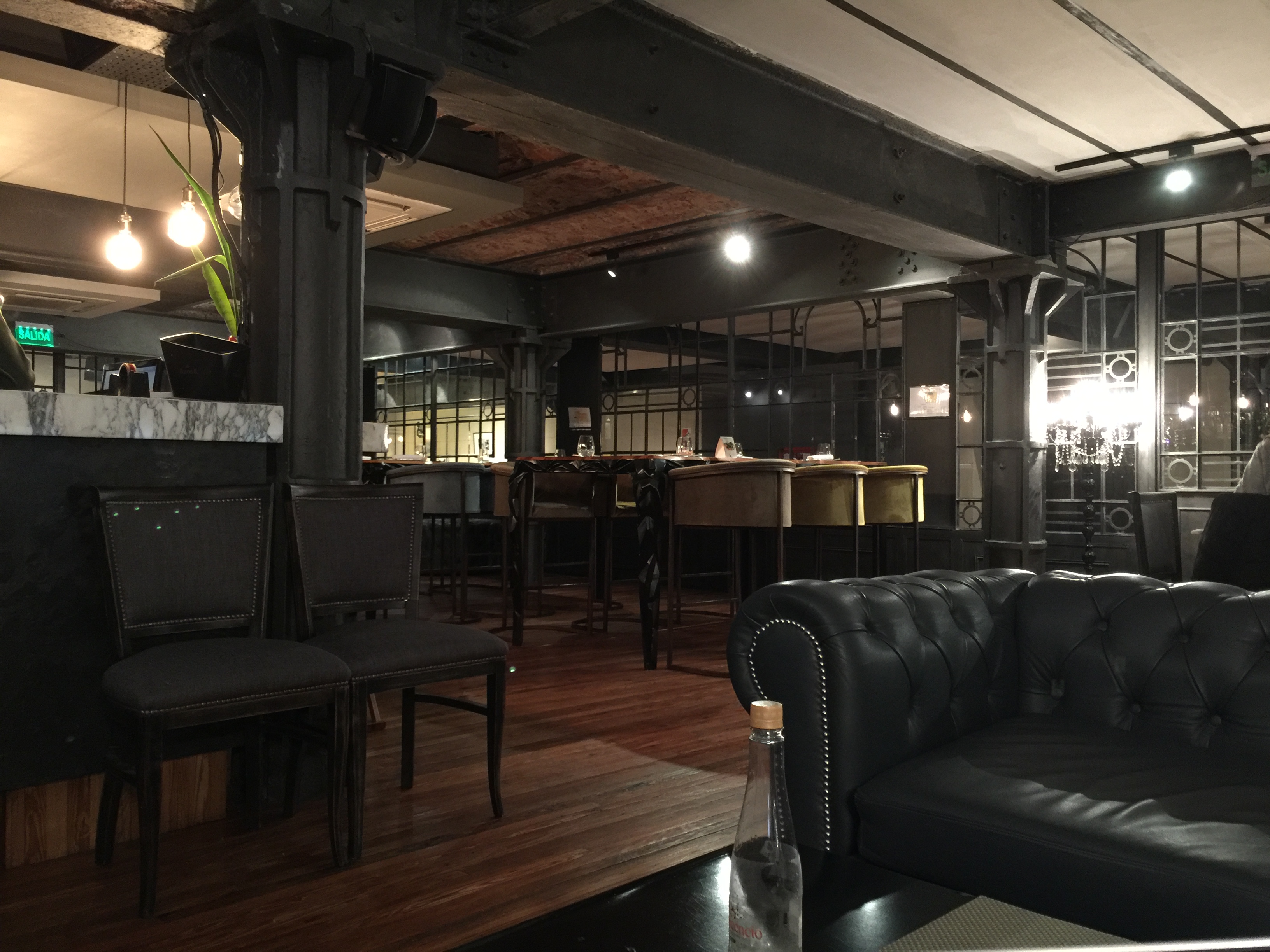 Today I tried to find a Tango dance instructor. I already dance Tango – but it's the international ballroom Tango. The Argentine Tango is vastly different. I think it'd be fun to take lessons from some locals. I walked 45-minutes one way to a dance studio, but once I go there I found out they'd shut down two weeks ago. Oh, chicken farts!