Before I started on my journey through Latin America, I steeled myself for the eventual minor and major disasters I might have to suffer. There have been a few along the way. Yesterday morning my laptop screen was damaged and now it only displays about 6/10 of what it should. For me, it's a disaster. I can't see anything along the bottom of the screen or on the right-hand side.
Luckily, Chile is the wealthiest nation in South America and Santiago is the wealthiest city in South America, so it's good timing for having an accident. My Airbnb rental is just a 15-minute walk to the largest mall in Santiago (Costanera) and it has an Apple store there. Sadly, when I asked for a 13-inch Macbook Pro with one terabyte of storage; no can do. The largest amount of storage you can get on a Mac in Chile is 512 GB. Oh, chicken farts!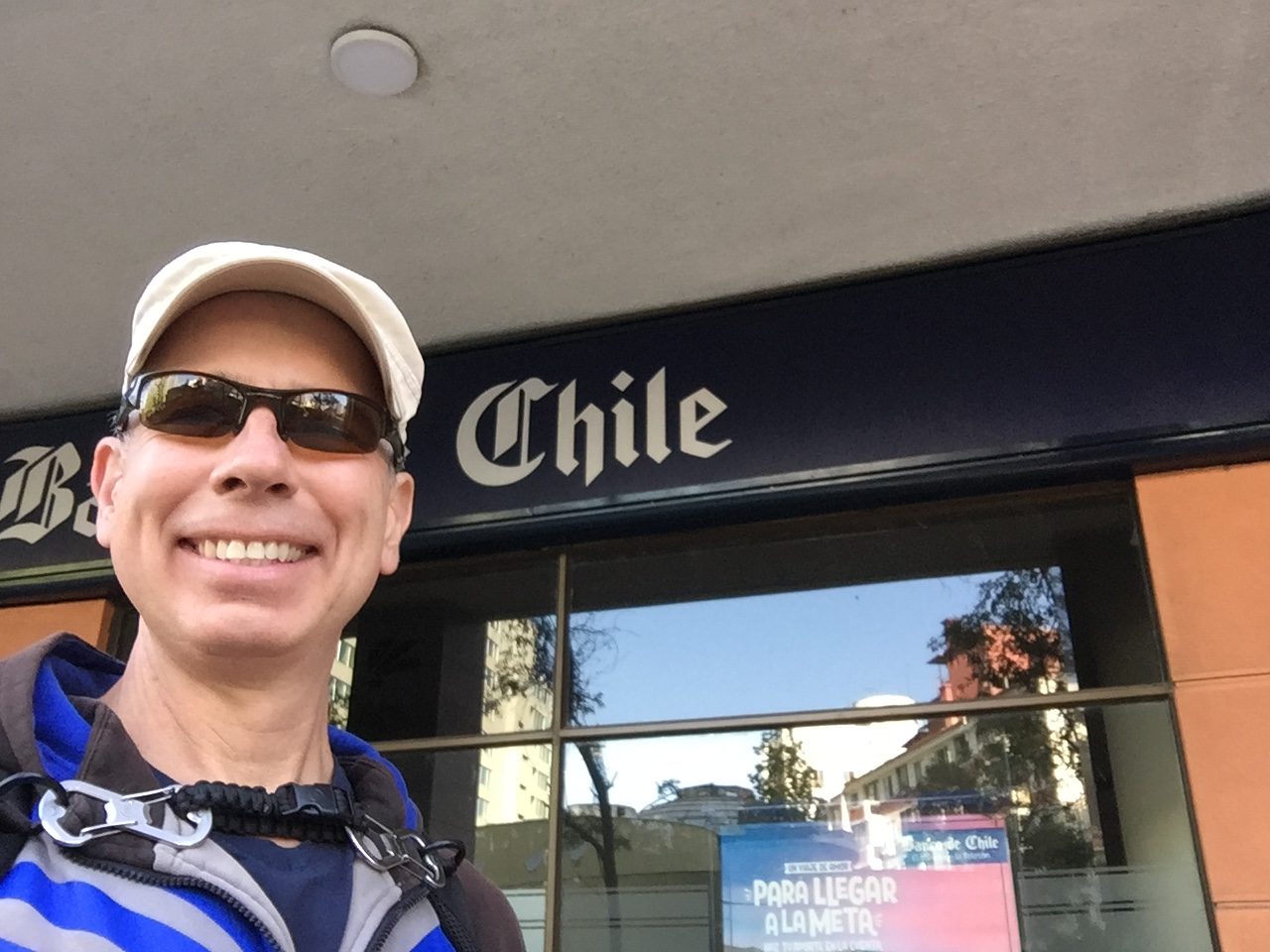 That won't work for me. So, I'm going to have to hand over my laptop and have them replace the screen. They say it will only take a week, but I have my doubts about that. I've yet to find a single coffee shop in Latin America that opens when they say they open. I suspect time deadlines are pure speculation at best here. I really hate, hate, hate not having my laptop. I'll go through serious withdrawals. Arg.
The first hour I was in Santiago I was walking briskly down the street and came upon a crosswalk with a green light. As I stepped into the crossing I somehow wedged my right ankle into a small crevice in the pavement and my ankle twisted away from my body in a way it shouldn't twist. My momentum kept me going forward and I planted all my weight on my left foot, but it was too late to stop my forward motion. I kept moving forward and sunk down to my left knee which hit the asphalt hard. I didn't lose my balance. I pulled my right knee forward in front of me and came right back up off the ground in one smooth, if not graceful, motion. I didn't miss a beat and I kept walking forward.
I acted like it was nothing, but my left knee and right ankle were screaming. I walked about three blocks before stopping at a bench to inspect the damage. Fortunately, my pants were only scratched; they hadn't torn. My knee was a bit bloodied up in about four spots where the skin had broken, but it wasn't too bad. The ankle is fine too, it'll just be a bit tender for a few days.
My Airbnb rental is pretty good. It's not perfect, but it's good. I'm on the 19th floor overlooking the city and I can't hear the traffic at night. It's barely noticeable during the day. People don't honk their horns much at all in this city. Very nice.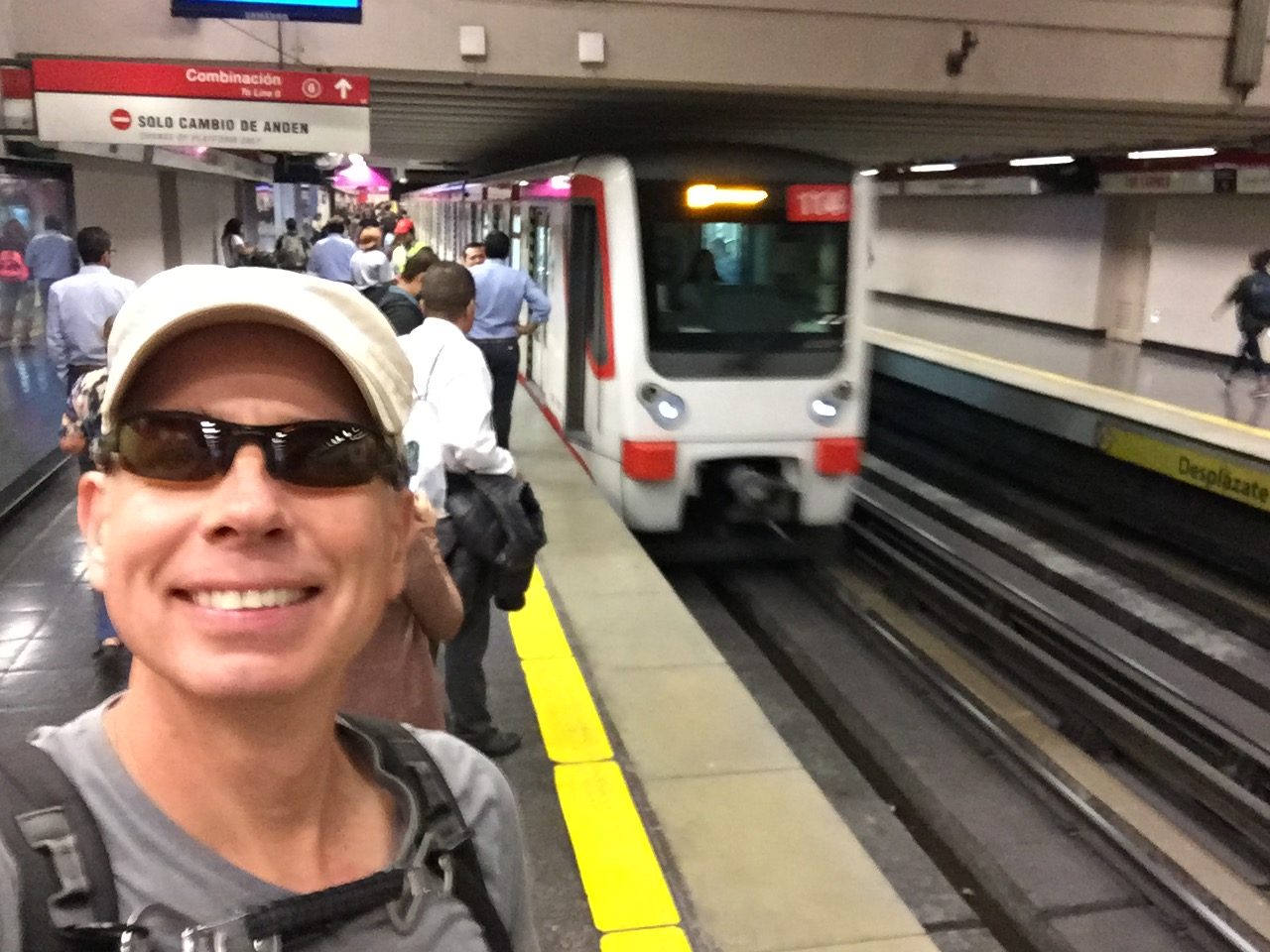 I plan to be in this apartment for a total of six weeks. After three or four cities, I need a break from traveling. It's good to recharge my batteries. My last month-long break was in Lima. Since then I've hit 1) Arequipa, 2) Puno, 3) La Paz, 4) Santa Cruz and now 5) Santiago. Time to chill.
Santiago is a great place for it. So far, this city seems fabulous. It's big (5.6 million), but it doesn't feel super-crowded. I'm in a nice area with dozens of cafés, restaurants, convenience shops and shopping malls. I have everything I need.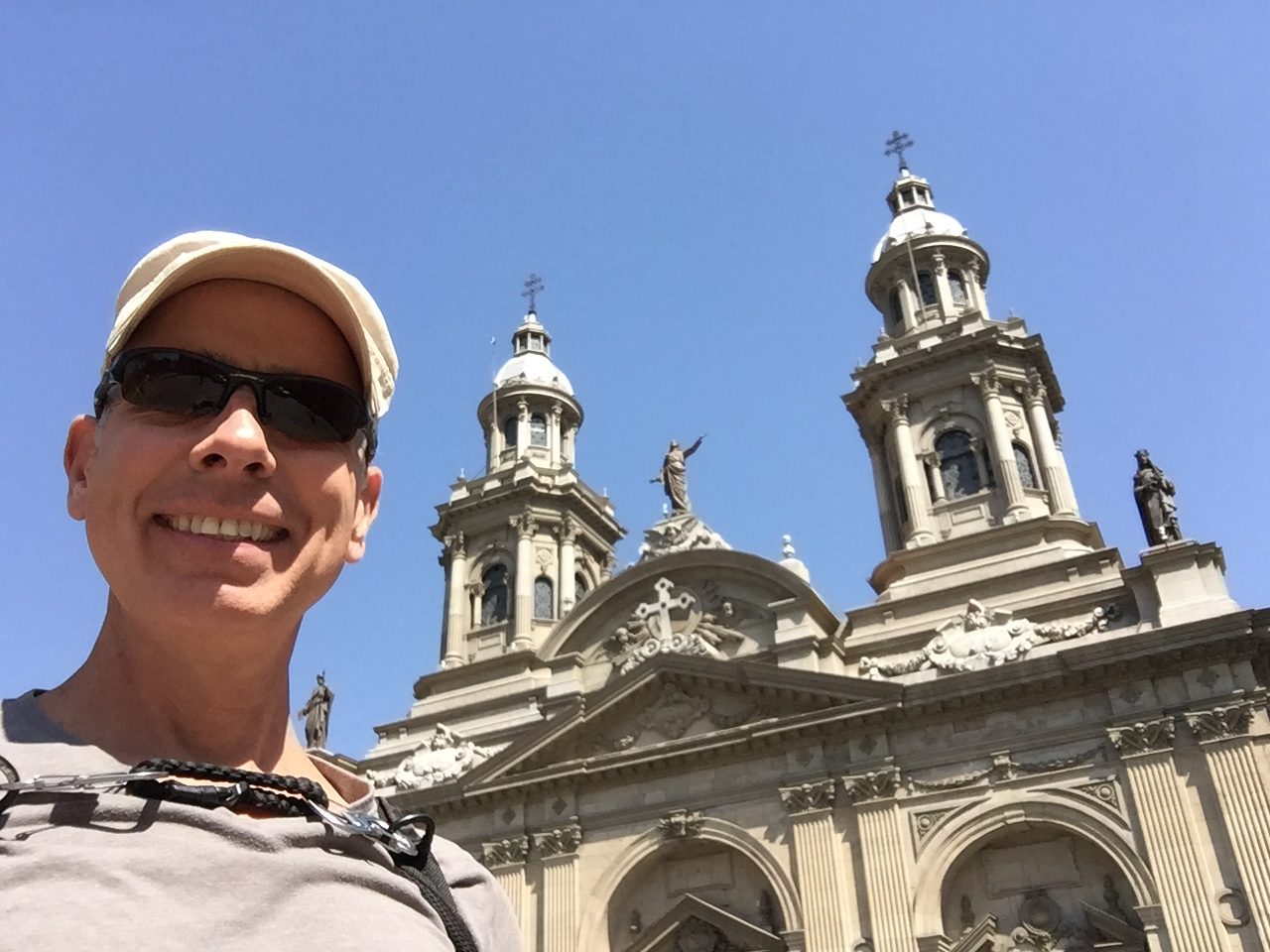 Today I took a short trip to the center of downtown on the subway (metro). It was great. I bought a "Bip" metro card and filled it with 20,000 Chilean pesos (30 bucks). Each trip on the metro is only a buck. I made one trip downtown and one trip back, so that leaves me with about 28 more trips to go? That should last me.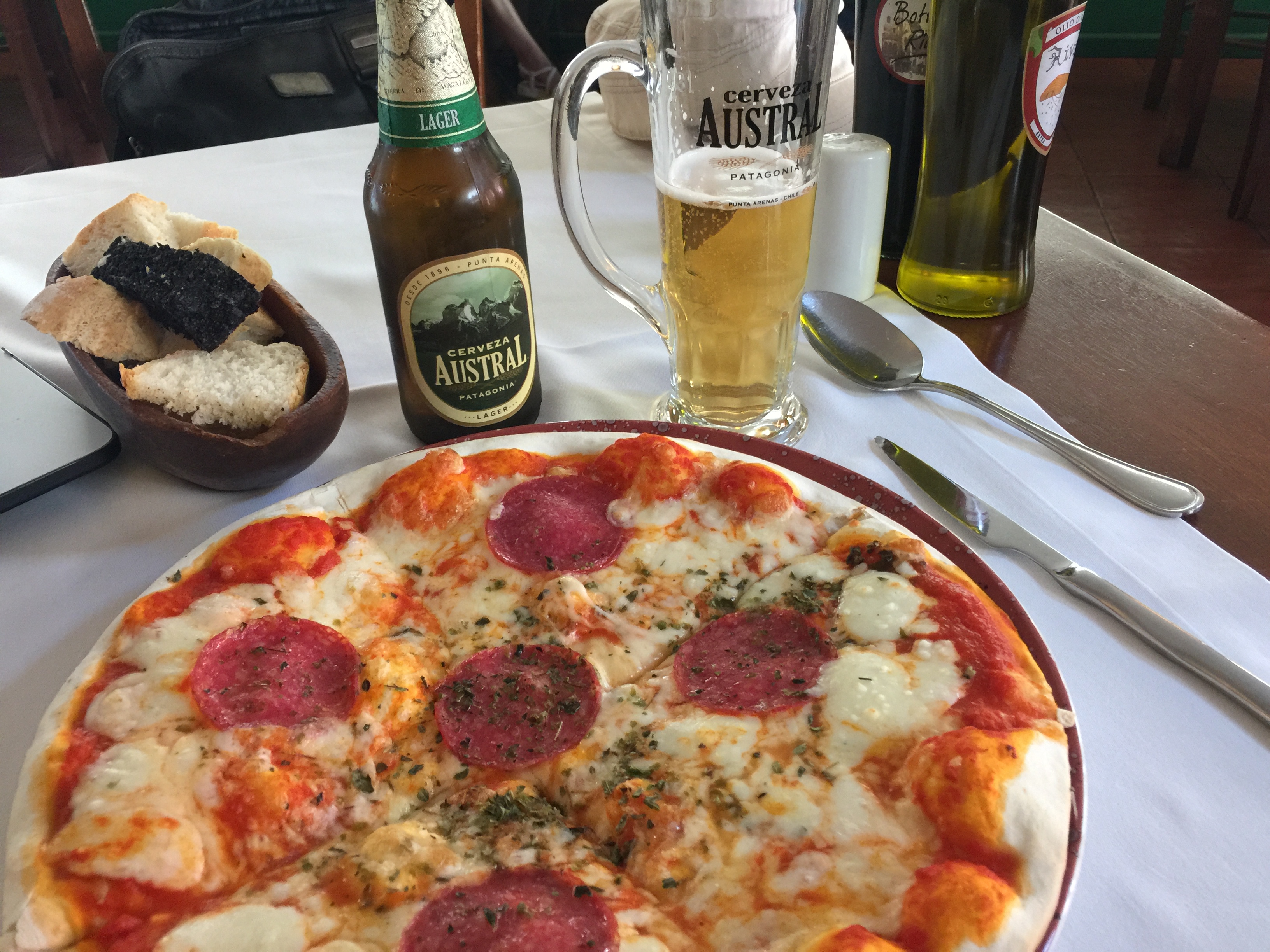 I've come into the habit of having a pizza and beer every time I visit a new country. The eatery I found was lovely and had a the perfect Italian atmosphere.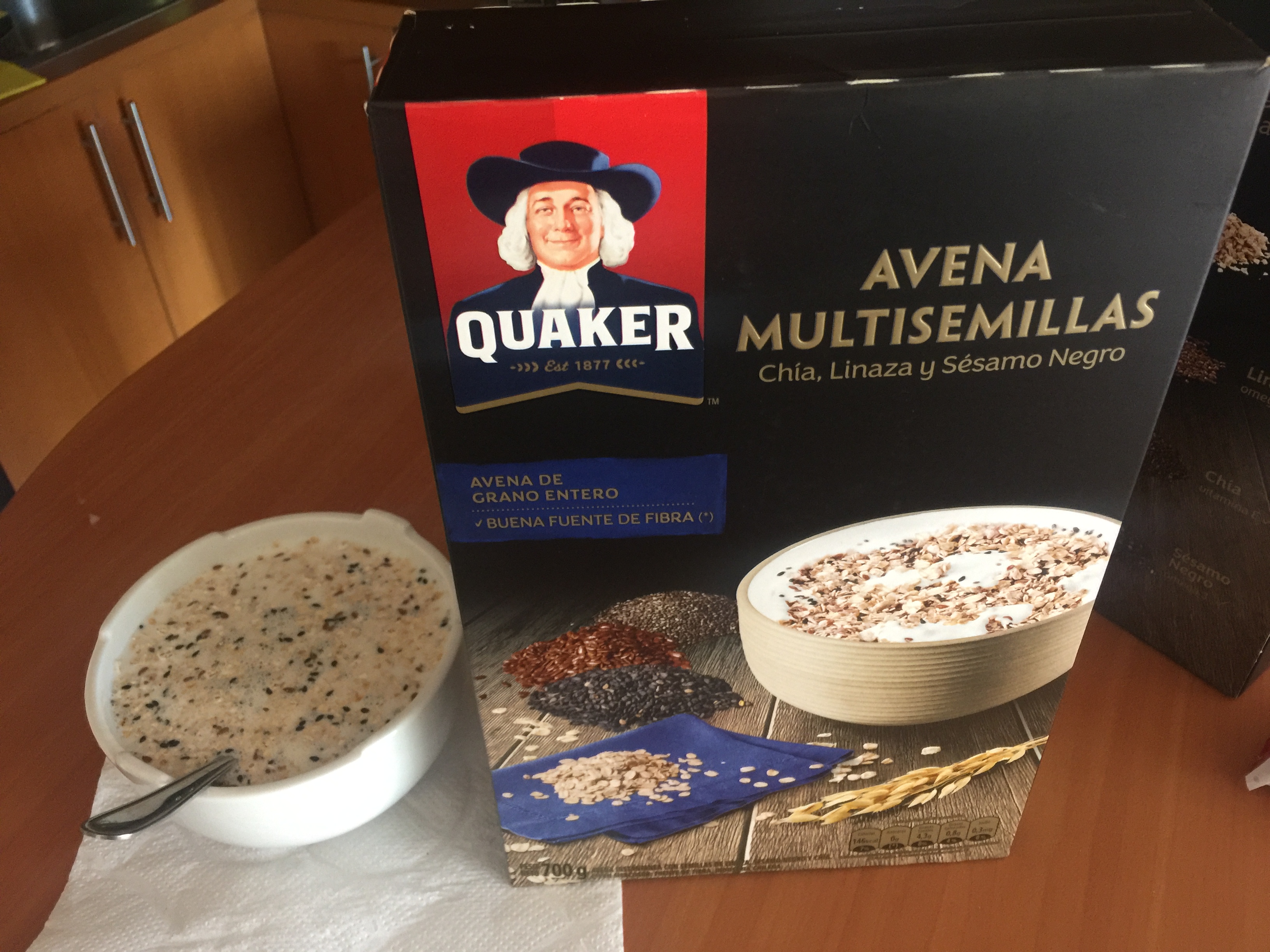 One last thing before I sign off and take my laptop to be repaired; I came across a new saying I've never seen before. This sign says, "Qué cuernos estarán por abrir aquí?" I know that when anyone is talking about cuernos (horns), they're talking about a woman placing horns on a man's head; as in making him a cuckold. But, that's considered vulgar, so why is this plastered in front of a restaurant under construction? I had to ask. I guess in South America, the expression, "Qué cuernos" can also mean, "What the hell!" So, this sign translates into, "What the hell is going to open here?"
Funny 🙂