Today I'm traveling to Guatemala City after two months in Puebla. The day was more challenging than I expected. For starters, I checked a few internet sources and they all said the distance from my flat in Puebla to the center of Mexico City was a matter of 2+15 hours in a car. I figured with traffic, maybe three hours. 
Wrong.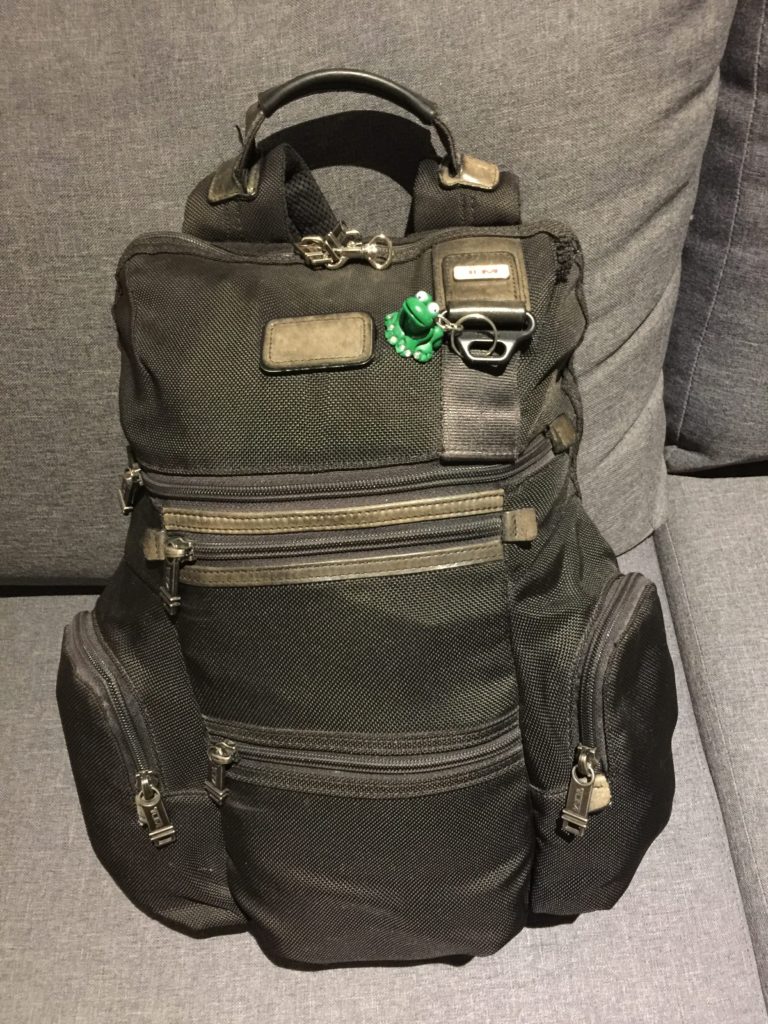 Just in case there were delays, I pre-ordered my Uber the day before and scheduled a 4:00 a.m. pickup. That meant I had to prepack my backpack and get up no later than 3:30 in the morning. I went to bed early.
Shortly after dozing off, I was awakened by my bedroom light. There were two people standing in my room.
What the hell???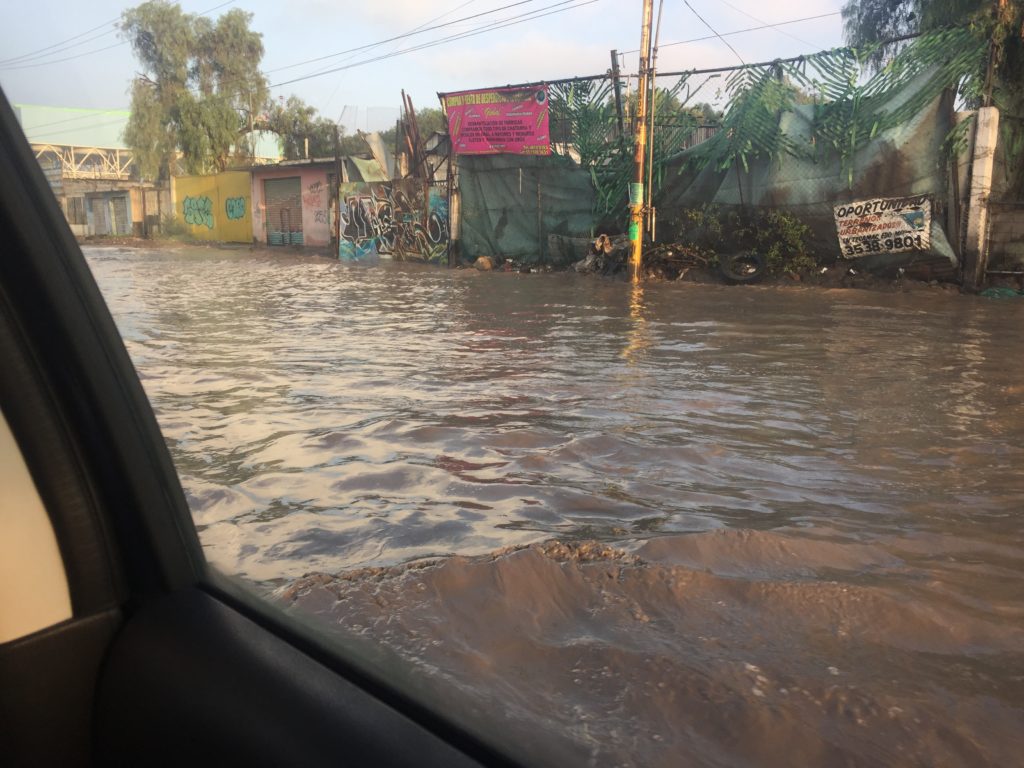 It was the husband and wife team who are owners of my Airbnb rental. They were curious why I was still in the flat. I gotta tell ya, it's not easy engaging my Spanish from a cold stop dead sleep into having a conversation I've never practiced and never expected to have.
I said (in Spanish, of course), "Uh, I have the flat until 31 October" (they woke me up on the evening of the 30th). They were doubtful. I insisted, yes, it was mine until then. After they figured out their error they offered profuse apologies. What a ridiculous situation. I was extremely irritated. You just don't do something like that. But I stayed calm, which was made easier since I was still trying to wake up.
They promptly left the flat, red-faced. I went back to sleep and woke up at 3:30.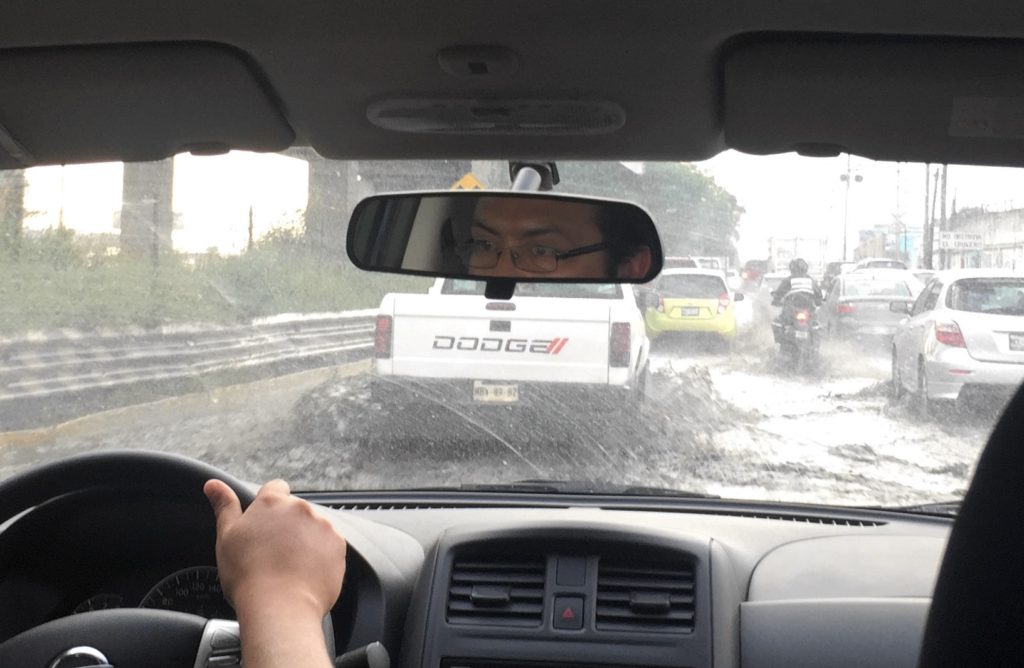 I'm super-happy I left Puebla at 4:00 a.m. The drive was 5+30 hours long! I expected the traffic into Mexico City to be bad, but this was unbelievable! It was a mess! It hadn't rained in Puebla the night before, but it had rained in Mexico City. The streets were completely flooded everywhere. It was controlled pandemonium.
In case you aren't aware, Mexico City is located in the bowl of a valley that's surrounded by mountains. The water from rainstorms has nowhere to go. It has to evaporate. So, if it rains hard, the valley turns into a shallow lake. A nasty, polluted, shallow lake.
My flight wasn't until 1:00 p.m., so I wasn't stressed about time, but my arse was very tired after being sat upon for far too long. I finally got out of the Uber and stretched my legs near the Ángel de la Independencia in downtown Mexico City, then I took a taxi to the airport.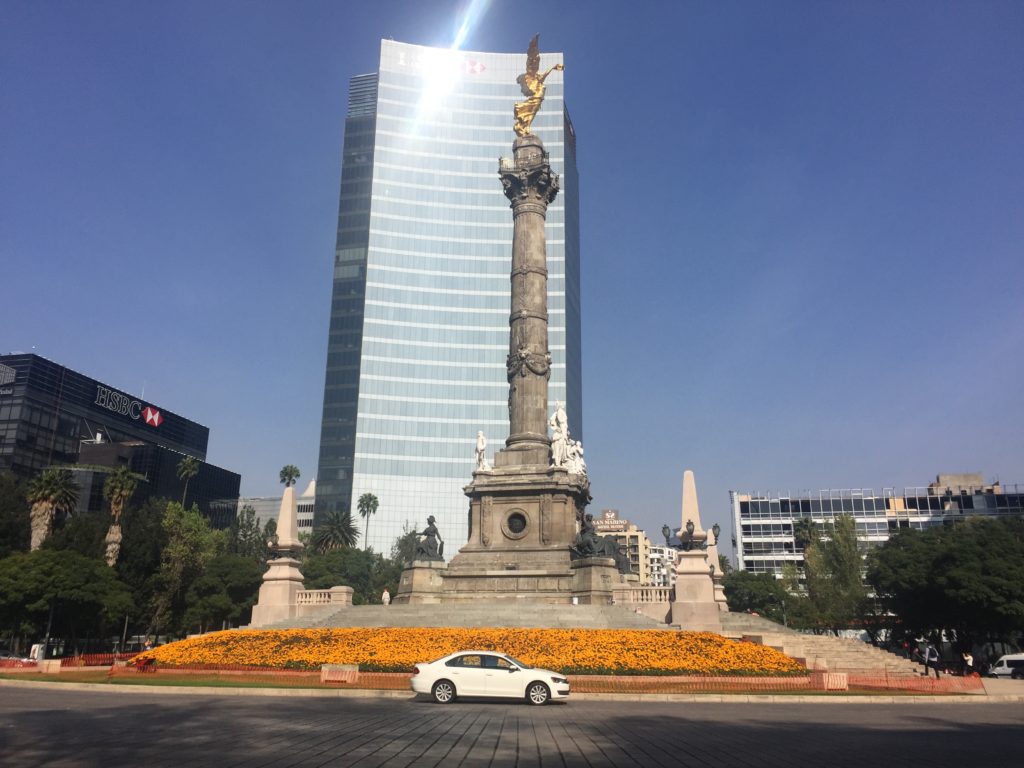 My friends Raminta and Dennis will probably remember hanging out with me near the Ángel de la Independencia. This is probably the fourth time I've been in Mexico City? Yeah, that's it. Four visits there. Great town to visit. Love it there.
Once I was at the airport, everything was a breeze. I stopped by a Starbucks, got a latte and sat down to enjoy it. Then I found a sweet little restaurant in the terminal, "Sala 21", complete with electrical outlets. Very nice.
The Mexico City airport has been remodeled since the last time I was here about 10 years ago. I couldn't tell it was the same airport.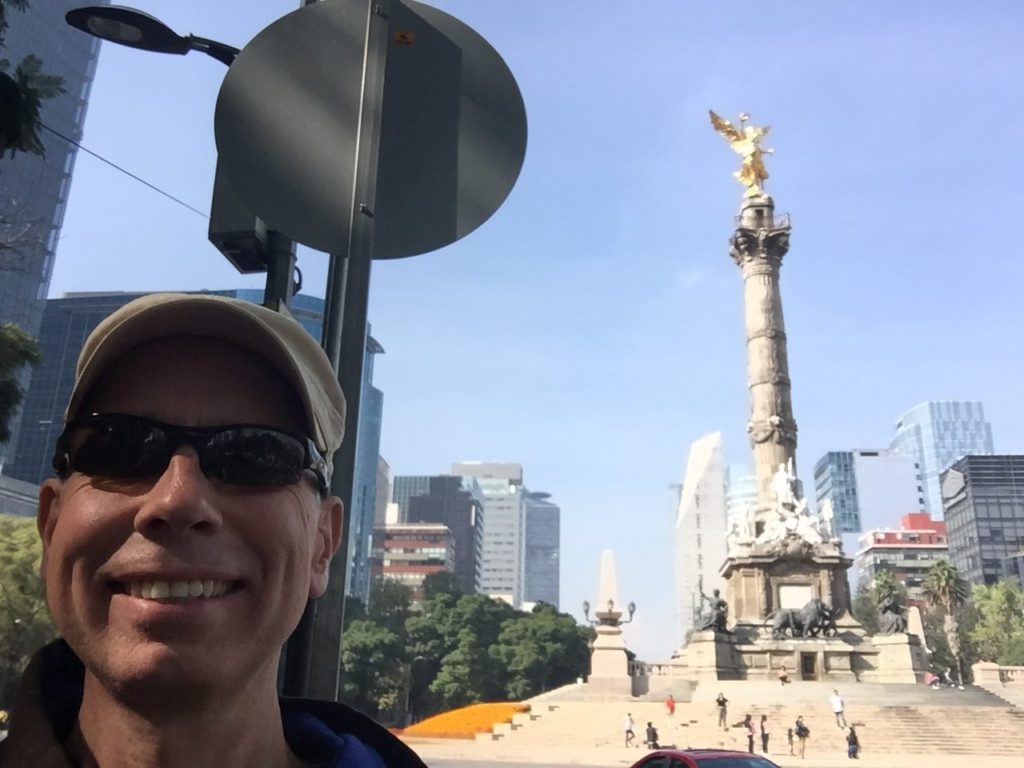 I had pictured the flight to Guatemala to be on a small, old, cramped airplane since it's such a short flight on a route between poor countries. It was surprisingly modern with a fair amount of leg room. Either way, no matter. The flight was less than two hours long. Two hours goes by quickly.
And, here we are in the 78th nation I've visited – Guatemala. Nice. Did you know if you visit 100 nations, you can join the Century Club?
I hope my Airbnb is as nice as advertized. It's a penthouse and comes with rave reviews. If everything goes to plan, eight days after landing in Guatemala I'll be arriving in San Salvador, the capital city of El Salvador. Fun, fun, fun 🙂