I had about 8,000 English/Spanish flash cards of my own making that had built up over the years. I'm spending a lot of time transferring them to an electronic form so I can take them with me to Mexico. I arrived at Ink! Coffee next to Union Station, Denver at 6:00 a.m. and that's where I'm sitting now. I need to finish this up posthaste.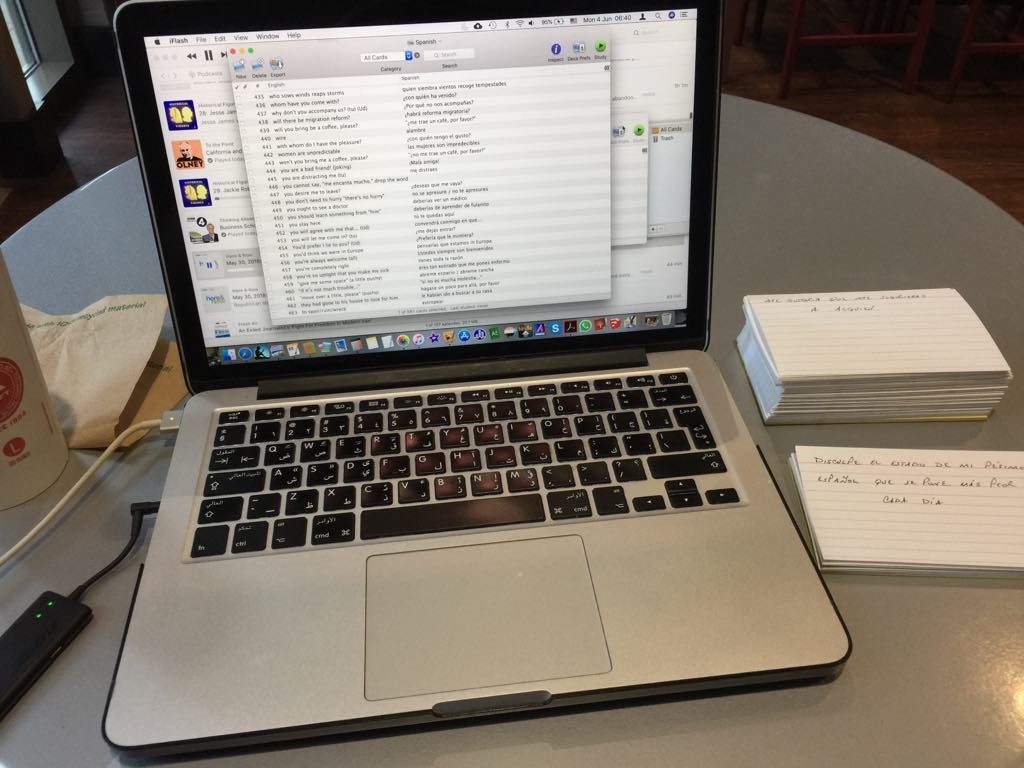 If you would like a copy of the few hundred most important Spanish words and phrases in the form of flash cards, just let me know. In past travels through Latin America, I always made a note of a word or phrase that escaped me in the moment. I hate being at a loss for words.
On 10 June I plan to move from my current hotel to a hotel at 4849 Bannock Street, Denver. I have ten free nights where I'm at now, but after that they want $275 a night. Screw that. Using my Radisson Blu points I get to stay at the next hotel from 10 June until 28 June for free. Sweet!
It's not as centrally located, but it's only a 30-minute walk to a nearby light rail station and the hotel also has a free shuttle that will take me downtown whenever I like, so it's all good 🙂