Before arriving in Perú, I did research on the airport, where to find a taxi, how much it should be, etcetera. The articles I read said the area around the airport is dangerous.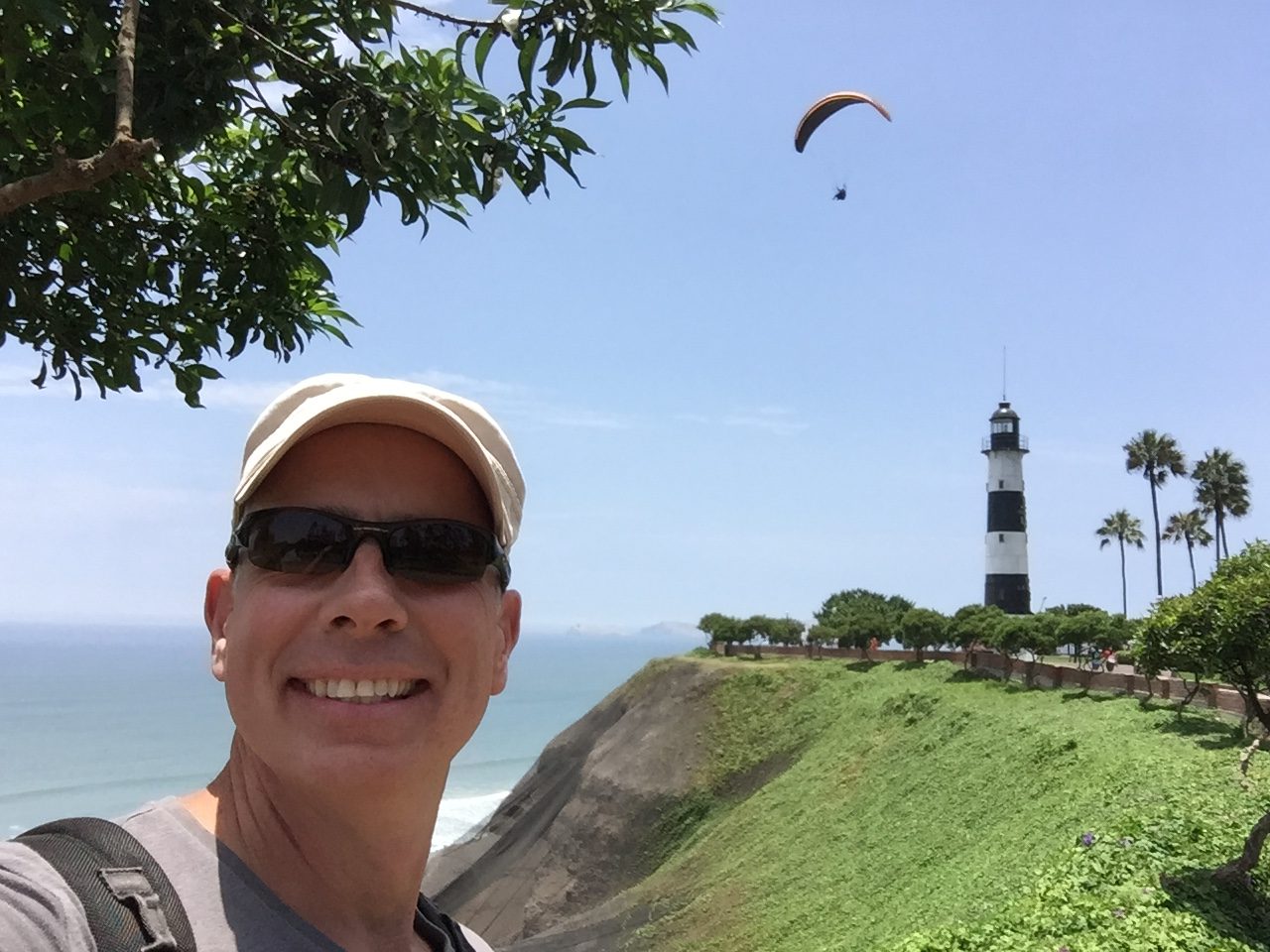 After I flew into the Lima airport, I knew exactly where to go. I found a driver, we got in the taxi and off we went en route to my Airbnb. It was about 10:00 p.m. and well after sunset. Less than five minutes into my taxi ride, we stopped at a red light. I was in the right-side passenger seat and I looked to my right. There was a dead man right in front of my eyes. I was stunned. There were about 5-6 people standing around him looking mournful. They covered him in a brown tarp. The police arrived just as we were sitting there waiting for the green light. It was a sad first impression of Lima.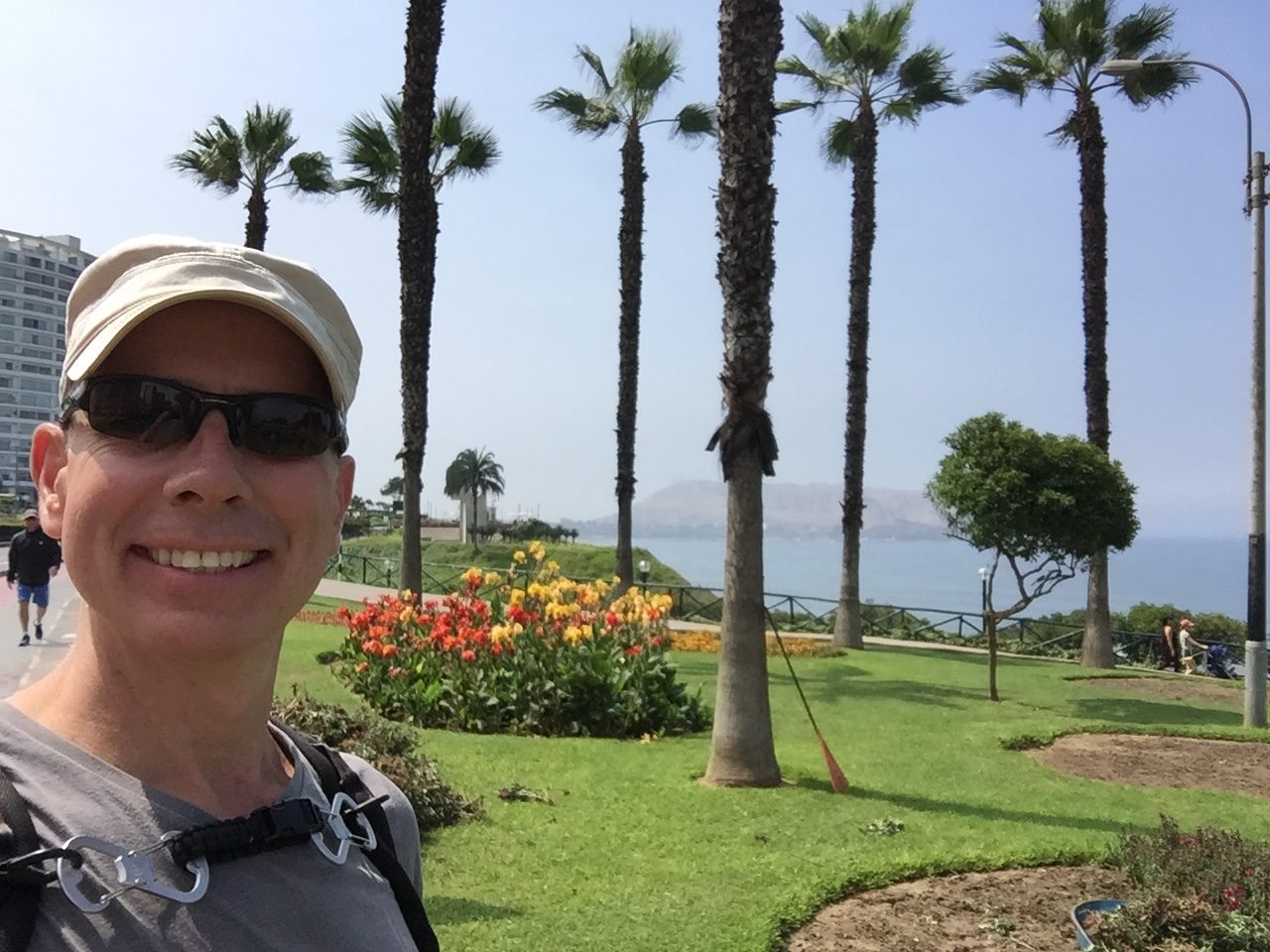 Despite that first impression, I like Lima more than Quito. In Lima they don't spit so much on the sidewalks. They smoke much less here as well. Quito is one big spitting, smoking party. Yuck.
But, Lima isn't perfect. Vehicular traffic is very heavy here. It's a city of 10 million. There are policemen at the busiest intersections trying to get drivers to obey traffic lights. Once, I was waiting at a crosswalk for my green signal. The police officer waved his baton trying to get the traffic to stop. A car whizzed by him ignoring his shouts. The cop aggressively blew his whistle and pointed his baton at the next car; no effect, the car also blew past him. The cop was getting angry and started pounding his baton at the third car. No effect, the car went right through the red light. Finally, the fourth car stopped and pedestrians were permitted to cross. FFS.
This displays a, "me first, I don't care about anyone but myself" attitude. I hate cars.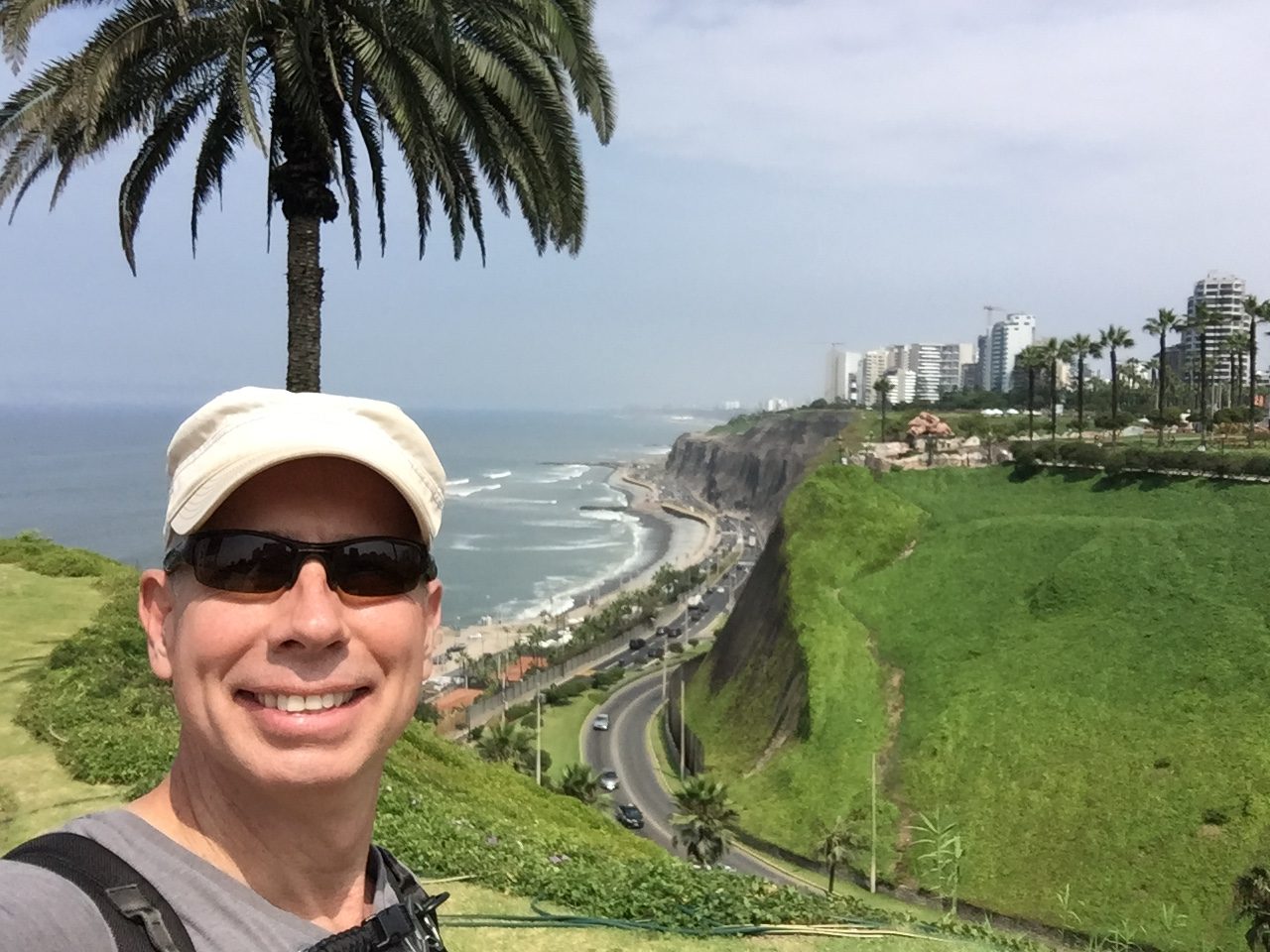 Another day in Lima I was waiting at a zebra-style crossing with about 30 other people. Once we had our green walk signal and all the cars cleared the crosswalk, people gushed from both sides of the street towards each other in order to cross. I was in the group. Suddenly, a motorcycle came out of nowhere charging us and blaring his horn. I was the first pedestrian he would have crashed into and I was inside the crosswalk and had a green walk signal. He just kept coming as if it was his right to plow through a bunch of pedestrians. Finally, he saw I wasn't going to yield to his rude behavior and he slammed on his brakes, but it was too late to avoid a collision. We collided head on and it was powerful. My anger was boiling over and I was pissed off. My right hand ended up slamming against one of his side view mirrors in my effort to keep from falling. It went askew, but didn't fall off.
As I walked away I thought, "Go fix your mirror, idiot." Don't charge me on your motorcycle. I won't yield if I have right-of-way. Grrrrrrr.
But, the driving here is not as bad as Panama. Panama was the worst. Well, actually the absolute worst was in Cairo, Egypt. Go ahead and try to cross a street there. Good luck and have your will in order.
The people in Lima are nice, if they're not behind a steering wheel. Twice in a week people have chatted me up on the street. I thought at first maybe they were going to try to sell me something, but no, they were just curious about the gringo. "Where are you from? How do you like, Peru?" That kind of stuff. A few times people have greeted me in English. They're relieved when I reply in Spanish 😉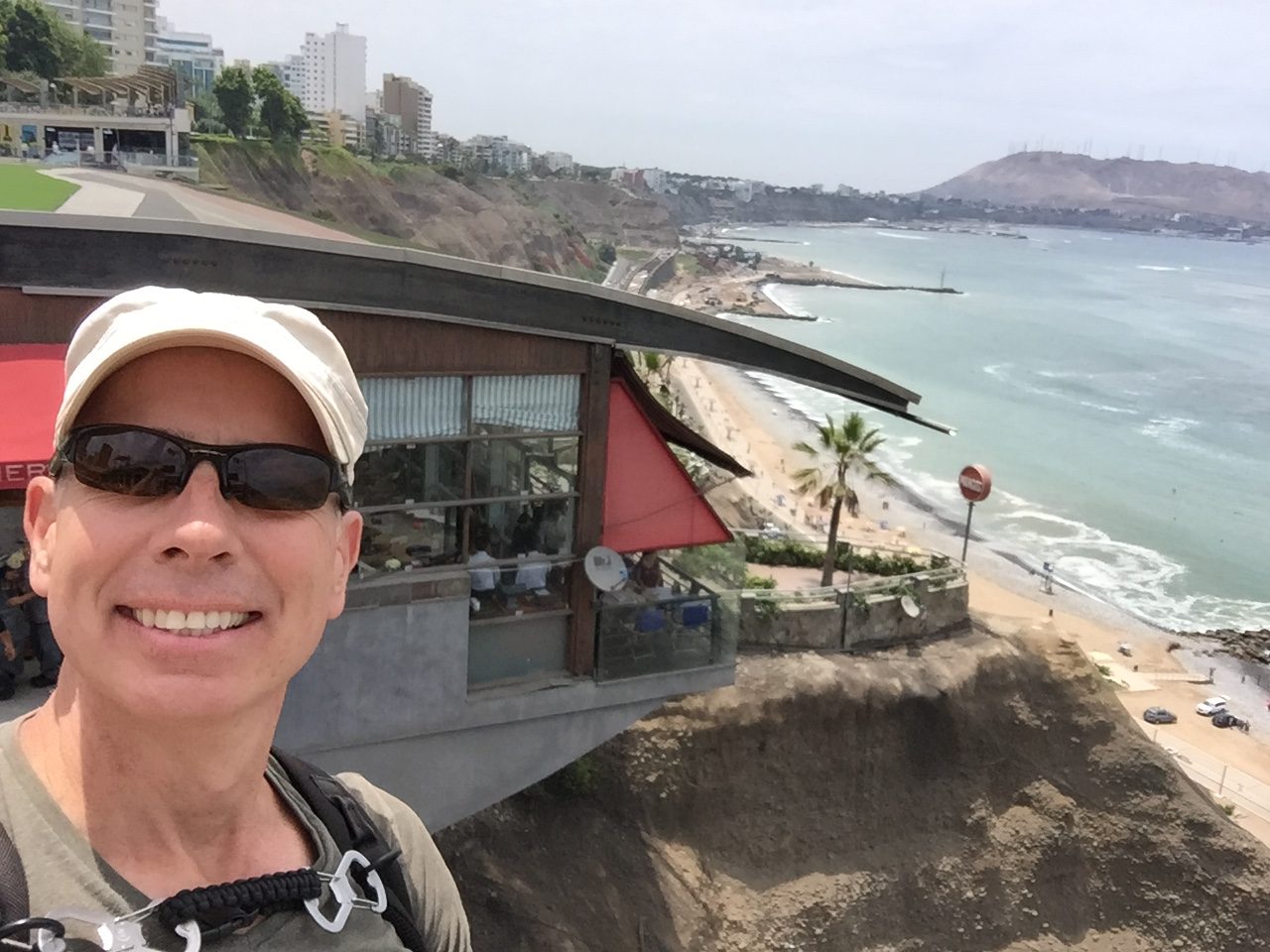 I'm so accustomed to visiting countries without needing a visa that I forgot to check Bolivia's policy. I had already made bus ticket and Airbnb reservations when I thought, "I should check Bolivia's entry requirements."
Damn! U.S. citizens need a visa! Damn, damn, damn! It's not a "visa on arrival" either. You need to pre-apply through a Bolivian embassy, provide a financial statement (bank records), copy of your passport, Airbnb reservation, bus ticket entering Bolivia, plane ticket exiting, a signed sworn statement, and a brief itinerary – plus $160.00 in cash.
If I had known that, I probably would have skipped Bolivia. I abhor red tape.
So, two days ago I uploaded everything they need onto the website. I waited two days so they could digest the info and today I went to the embassy.
Anytime you deal with a government agency, it's best to assume your first two attempts will get you absolutely nothing. That way you aren't disappointed and irritable after wasting your precious time.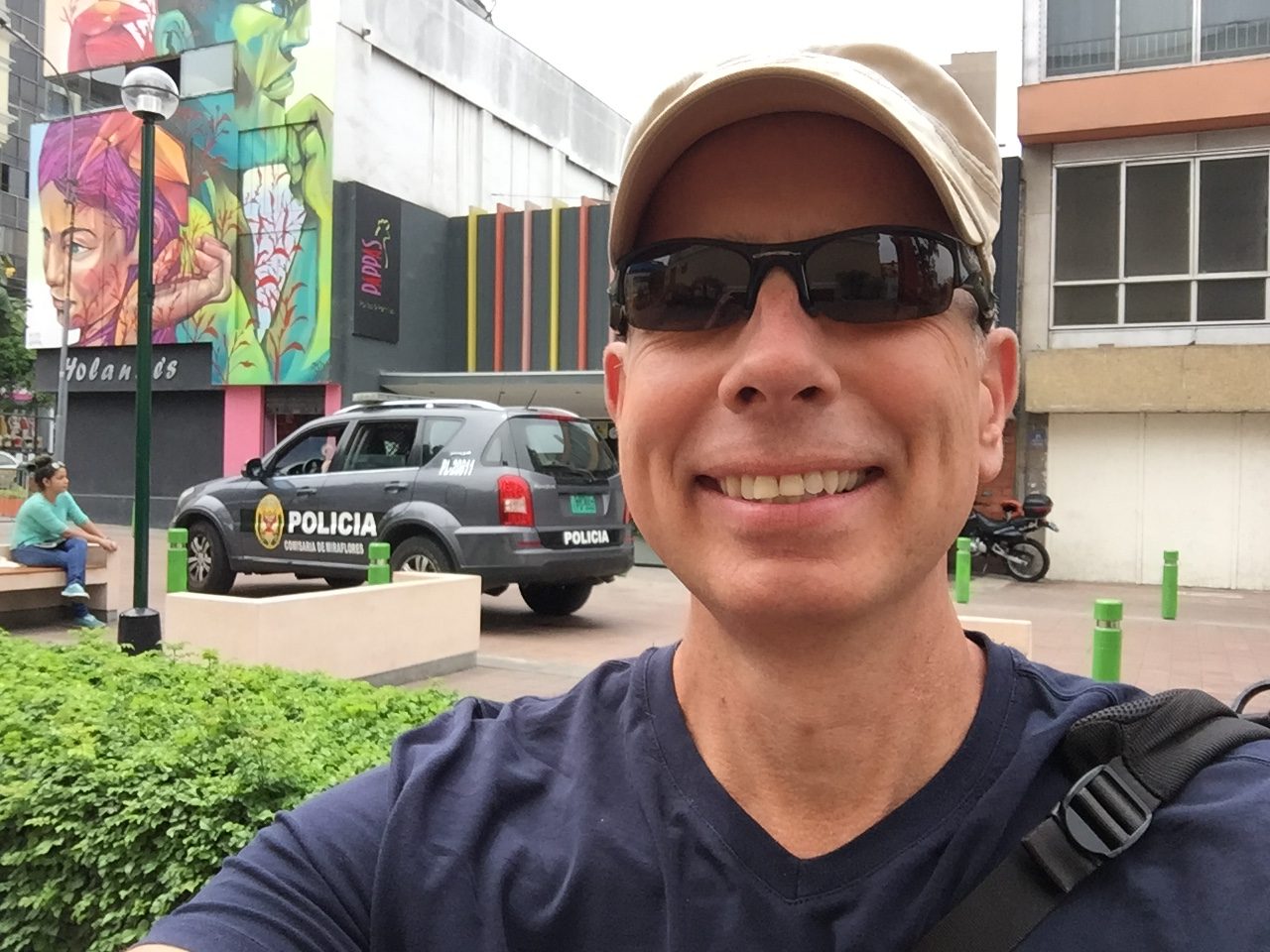 I resigned myself to blowing my entire day spinning my wheels going nowhere. I started walking to the embassy. It's 13 kilometers from my flat, but I don't mind walking. Traffic was horrible. I almost got hit three times by cars who thought I was in their way.
At one point I was walking down a street. I needed to eventually cross to the other side, but traffic was heavy and I didn't need to cross over immediately, so I just kept walking straight ahead. Then I noticed directly in front of me a woman with a baby stroller waiting to cross the same street. She was at a clearly well-painted crosswalk, but four lanes of traffic one way and four lanes of traffic the other way refused to stop to let her cross. I just sighed. I didn't want to cross here, it was too busy. I'd rather continue straight ahead, but she needed help. So, there was nothing for it. I just looked at her and gave her a look and a nod indicating I was crossing now, come what may, and she could follow or not. She followed. I just walked right into the traffic daring anyone to hit me in the crosswalk. I wasn't going to yield to anyone. The lady and stroller were hot on my heels. Cars hate to stop, but when an apparent small family is crossing, they have no real option. Everybody stopped; no complaints. ha ha 🙂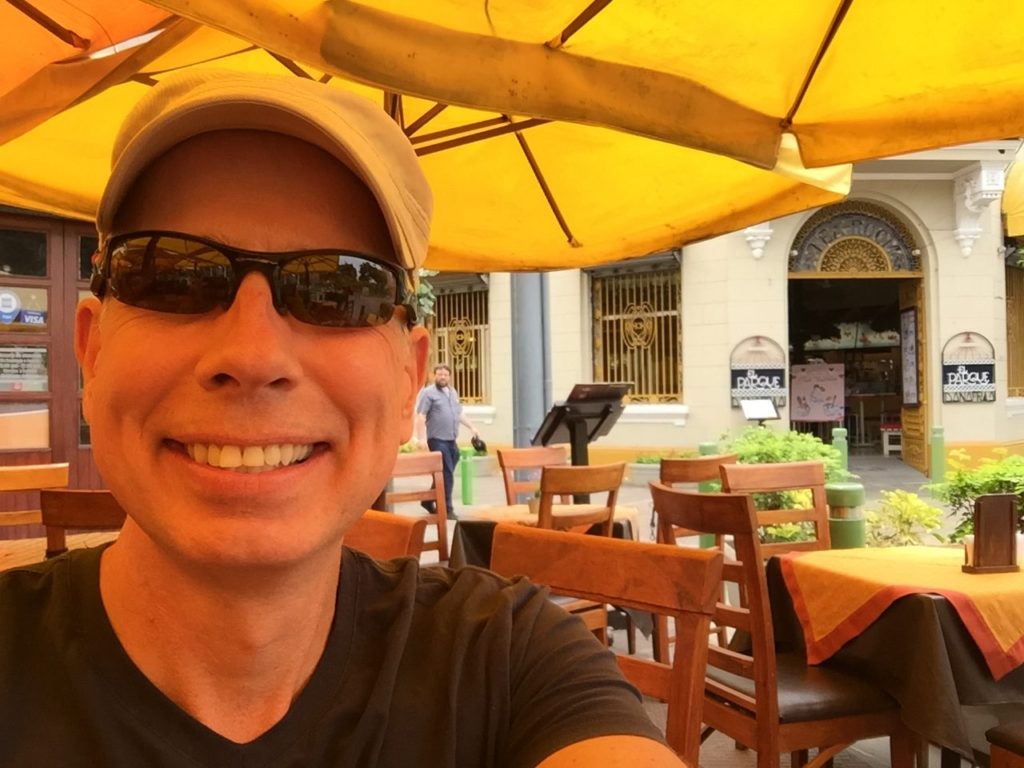 I got to the embassy at 9:30 this morning (I think they open at 8:30, but I wasn't in a hurry to waste my day). I timed the length of my visit. I walked up to the guard shack. The guard took my passport and logged my details in. He buzzed me into the embassy and I proceeded to a small reception area. A lady came out. I handed over copies of everything I had already handed over online (why it's necessary to hand them hard copies of everything they already have on their portal is beyond my understanding). They asked for $160.00, I paid them, handed over my passport and they said come back in two hours and the Bolivian visa would be in my passport.
What??????
I was in and out of the embassy in a grand total of seven minutes!
Is this the Twilight Zone? How is this possible?
I went to a local Starbucks, killed a couple of hours, went back to the embassy and they handed me my passport complete with a new Bolivian visa good for ten years.
Wow!
I had just read a blog from a U.S. couple who did this in 2018. They spent hours over six days of visits before they got visas. I did it in a total of two hours, most of which was spent in a coffee shop. I was resigned to making many visits for a week to get this done. I'm gobsmacked. Happy day! 🙂