Panama City is better than I expected. It's fairly modern and there's a lot to do here. Plus, it feels very safe.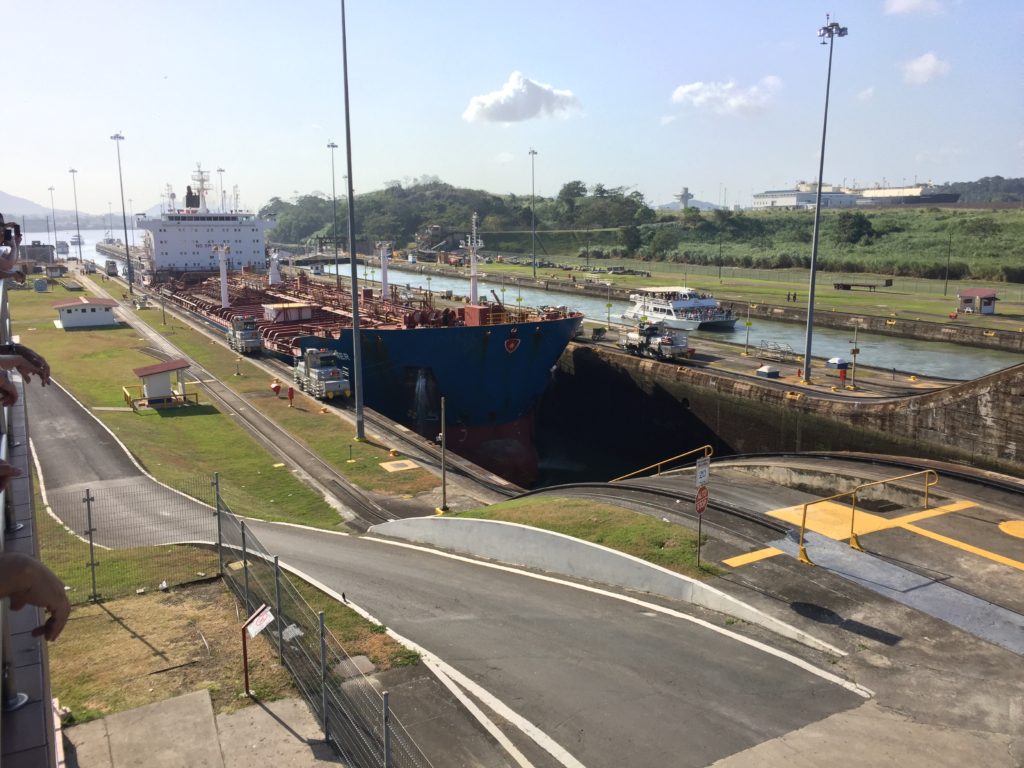 This is where my great-grandfather Frank Taylor disappeared from our family history. He had fought in World War One in France. Later, he went to work on the Panama Canal. The last time he was seen by anyone in my family was in the 1950s. After, only vague rumors and guesses about him maybe marrying a Scottish woman. Then, poof! Gone.
Where did you go, Grandpa Frank? Did you go to Scotland? Did you die in Panama?
Today was a good day. I got to a coffee shop at 7:00 and relaxed until about 9:00. Then it was Uber time. My driver took me to the Miraflores Visitor Center where I got to see some ships being towed through the locks – after paying a $20.00 entry fee. It was worth the fee. Good times.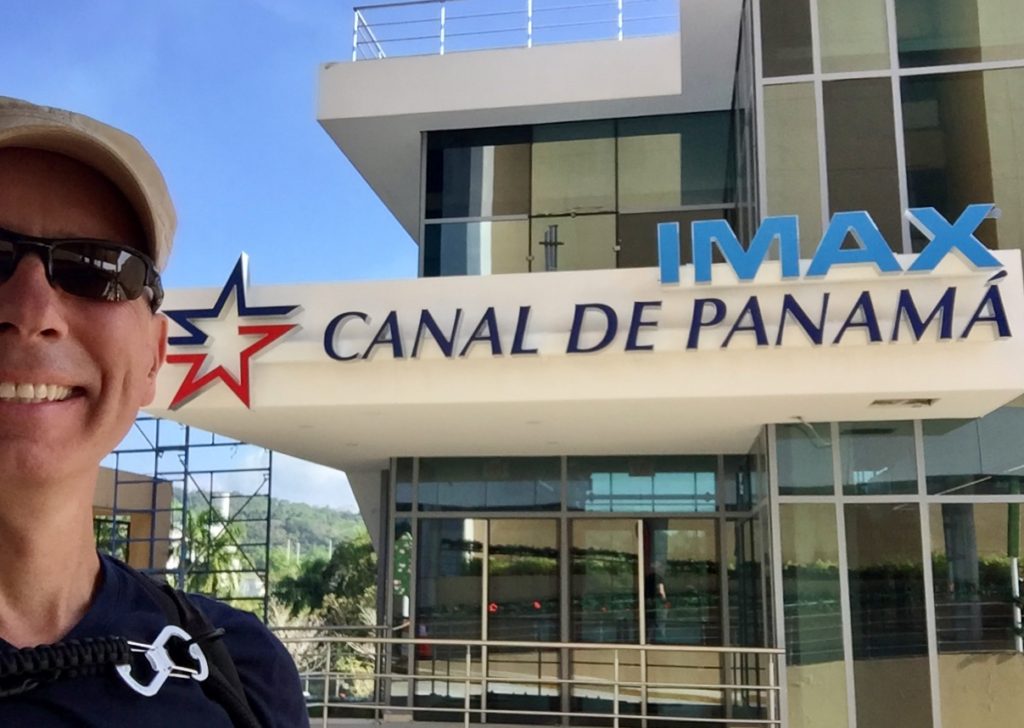 Then, as I was leaving, I figured the exits would be packed with taxi drivers looking for fares. I felt kind of weird ordering an Uber. I don't know why, really. In any event I got ready for the haggling. I priced out an Uber fare to my next destination. After I had the number, I headed towards the exit.
Sure enough, before I even got to the bottom of the escalator a guy in a yellow taxi shirt was asking, "Taxi? Taxi?"  Below is the conversation. Email me if you need a translation, or there are online translators available 😉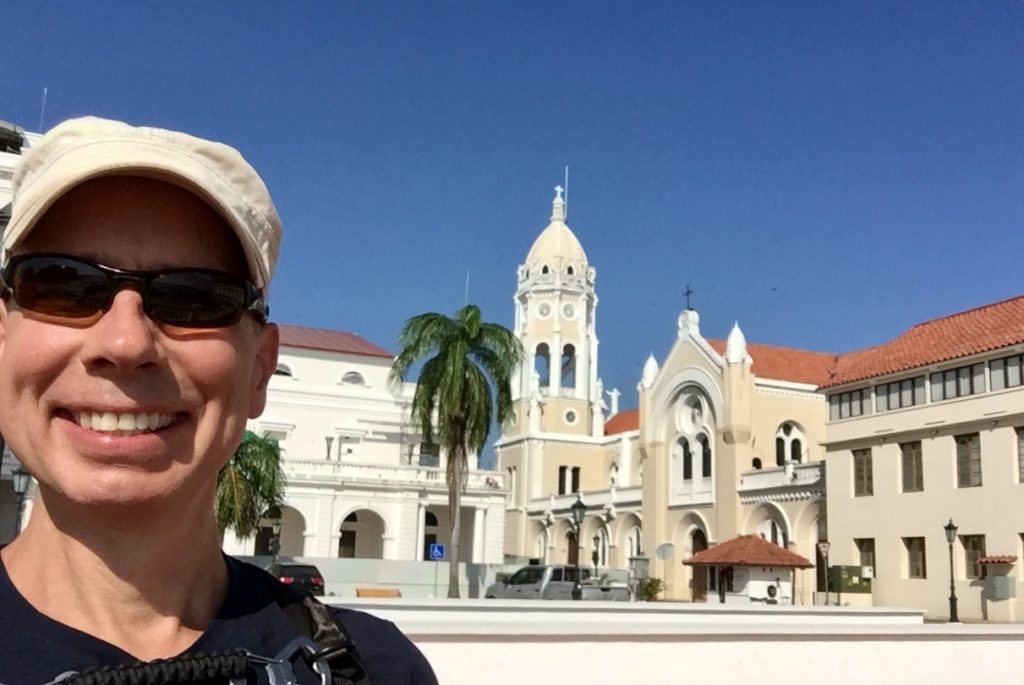 Him – "Taxi?"
Me – "Pues, depende…cuánto me cobra hasta Casco Viejo?"
"Quince"
"Quince??? Pero desde aquí Uber es solo seis"
"No…bien, lo hago por diez"
"Diez? Hmm, okay, diez"
It was fine. I can't blame him for trying to gouge a gringo. They have money he doesn't have 😉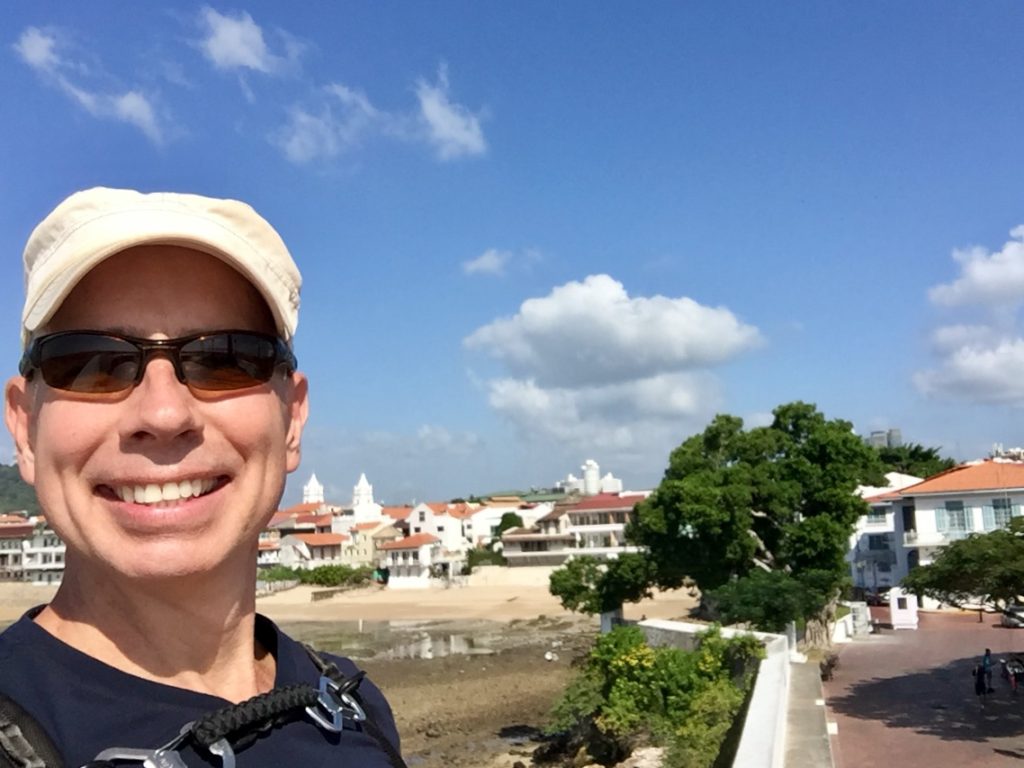 He walked me through the parking lot to his private vehicle. Shit! He's not even a true taxi driver. In Central America these guys are called, "piratas". You probably don't need a translator for that. But, it was cool, his pickup was brand new with very comfy leather seats. He was also a very good conversationalist. He told me all about the places we passed along the way. I had told him about my long-lost relative and he pointed out the American cemetery. Two miles further on he pointed out two huge government buildings that house the records documenting the workers involved with the Panama Canal. Interesting. I might want to come back here and do some research. That, or maybe hire a local pro who might do it for me. Something to think about.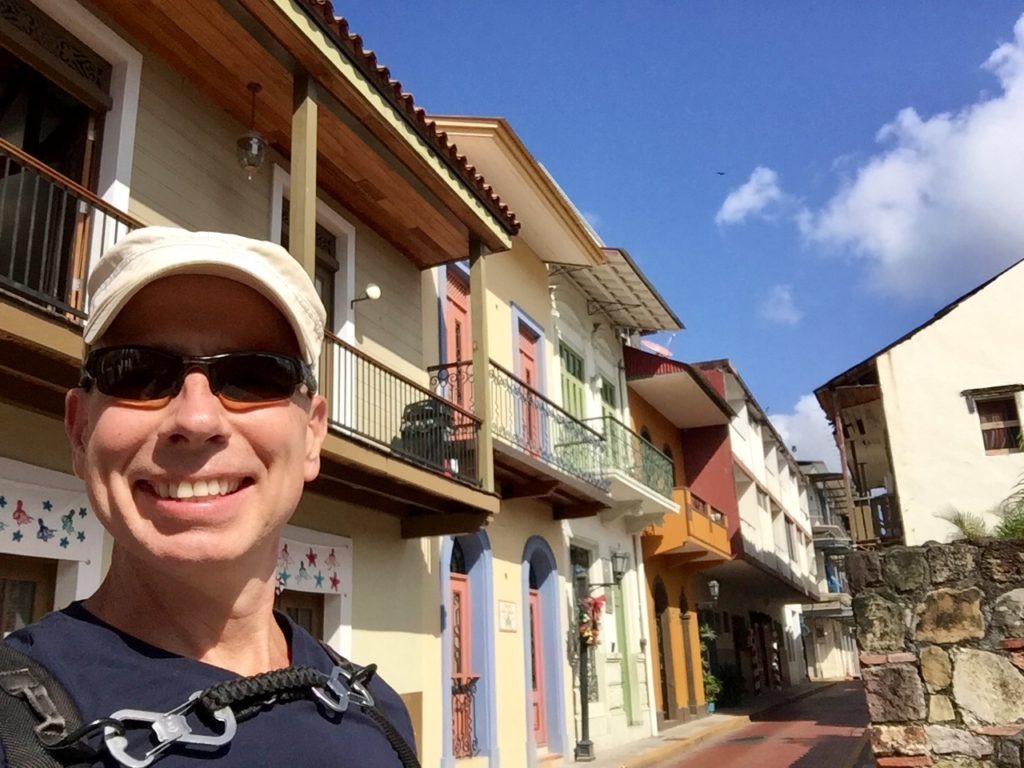 Casco Viejo is very nice. There are plenty of tourists there, but not too many. I counted maybe 15 of them. That's the largest number I've seen in one place since beginning my travels in Mexico in July.
Tomorrow, a coffee shop to start, then more Uber adventures!