Day 29 of retirement and every day I'm amazed I don't need to work.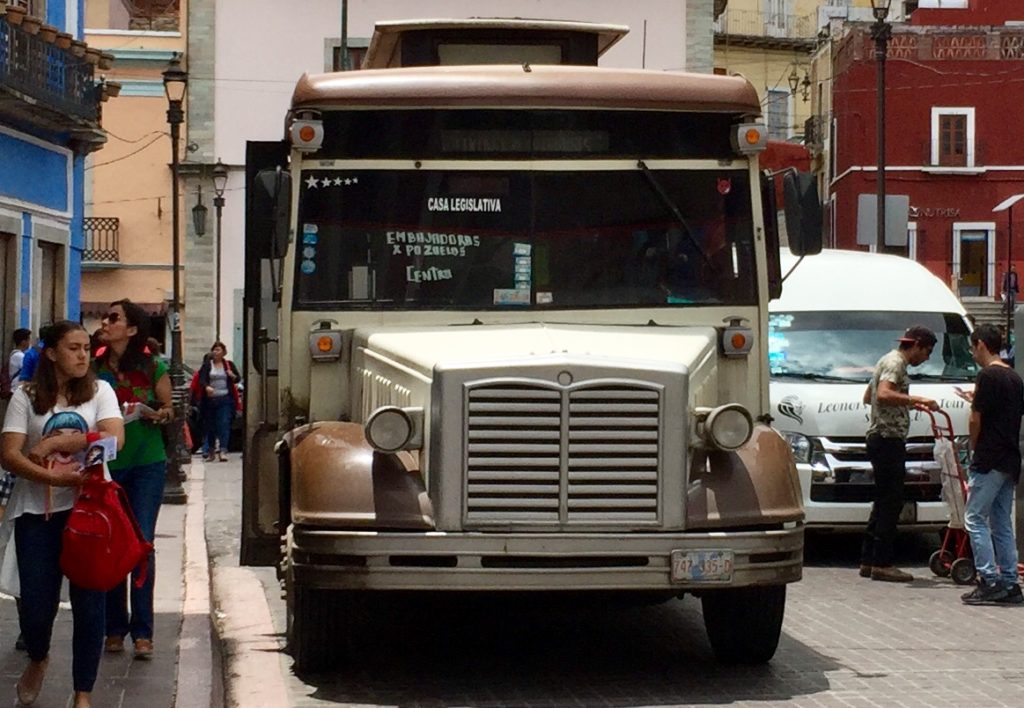 I spent the day walking around Guanajuato. This place is crazy with twisting streets and alleys that snake around houses, parks and commercial buildings. It's beautiful because there was apparently absolutely no planning involved with its layout.
There are a few people peddling trinkets, candies or a song for spare change. Sometimes I give them what's in my pocket, sometimes I'm already tapped out.
On one of my walks today I was in a narrow alley surrounded by tall houses. A tiny little girl of about four turned into the alley apparently running ahead of her friends when she suddenly froze. In front of her was a 6'3″ old gringo with whiskers and he looked pretty scary. She meekly let out a small, "hola". I grinned back and said to her, "Que te pasa, calabaza?" (what's up, pumpkin)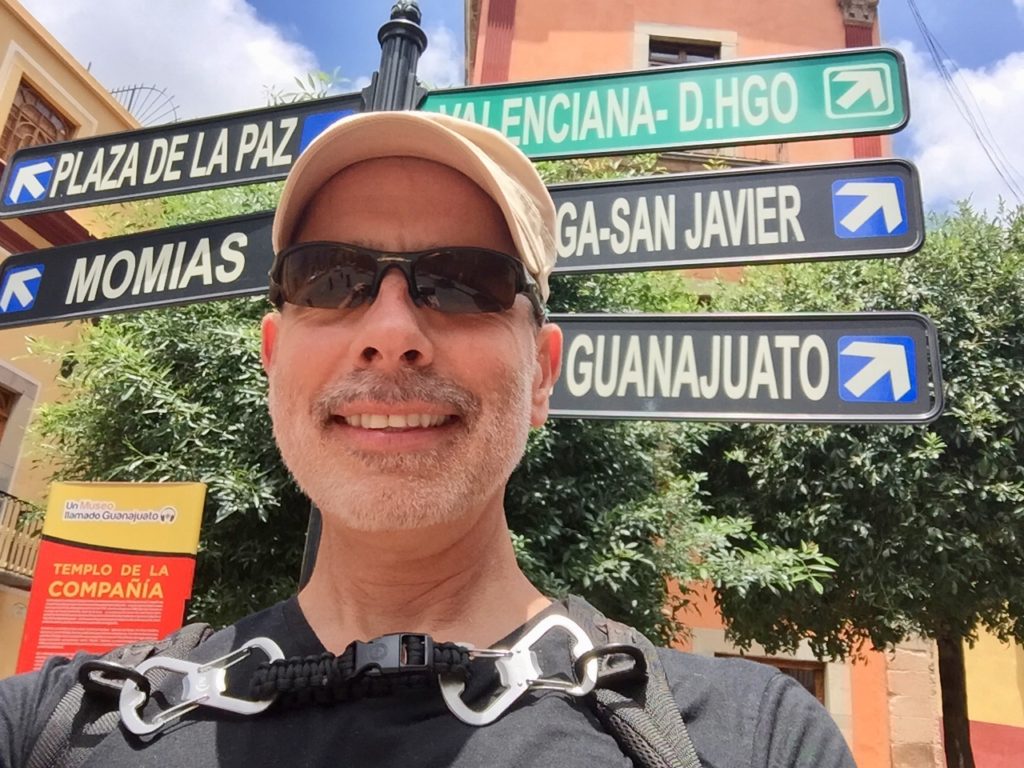 She laughed. She thought that was pretty funny. Gringos say crazy shit.