Compare the high temperatures in these two cities. I think I'm in the right one.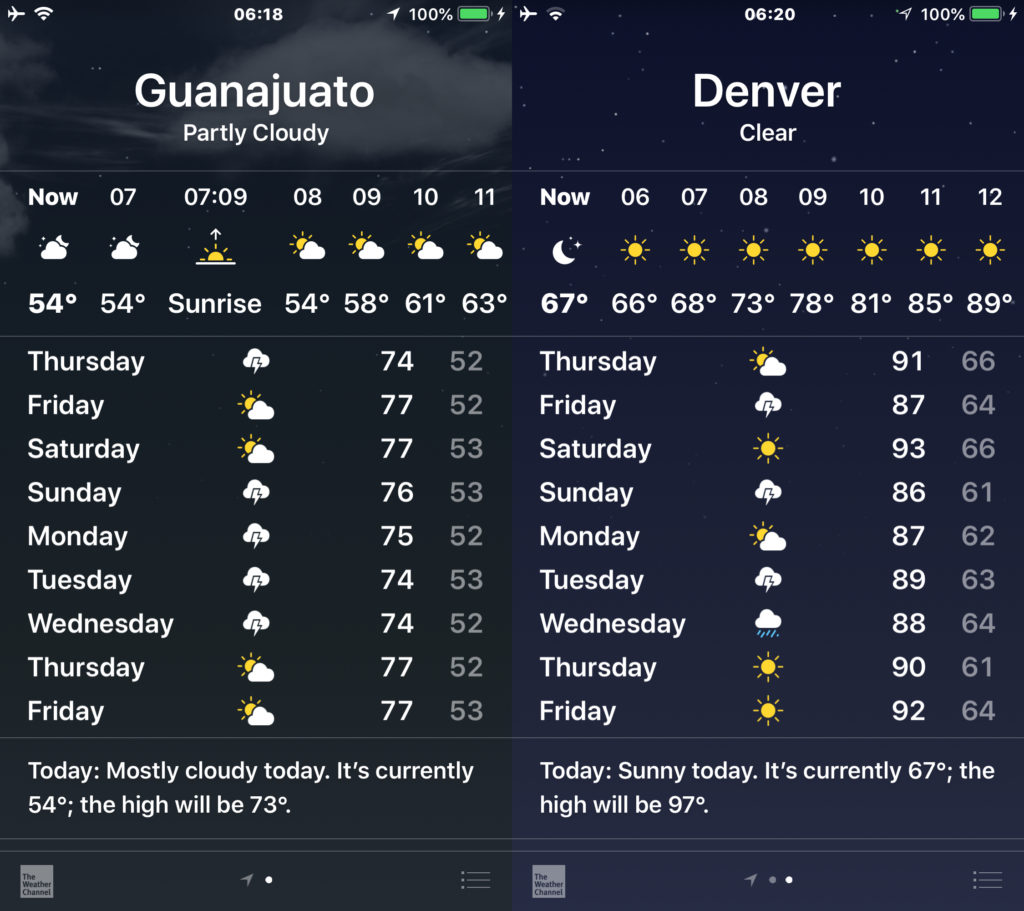 Today I had the most amazing meal. It was fabulous! Thank you for the recommendation, Tere Sandoval, manager of https://www.airbnb.com/rooms/21669851.
The restaurant is "Mestizo" in Guanajuato. https://web.facebook.com/MESTIZO-175719989168712/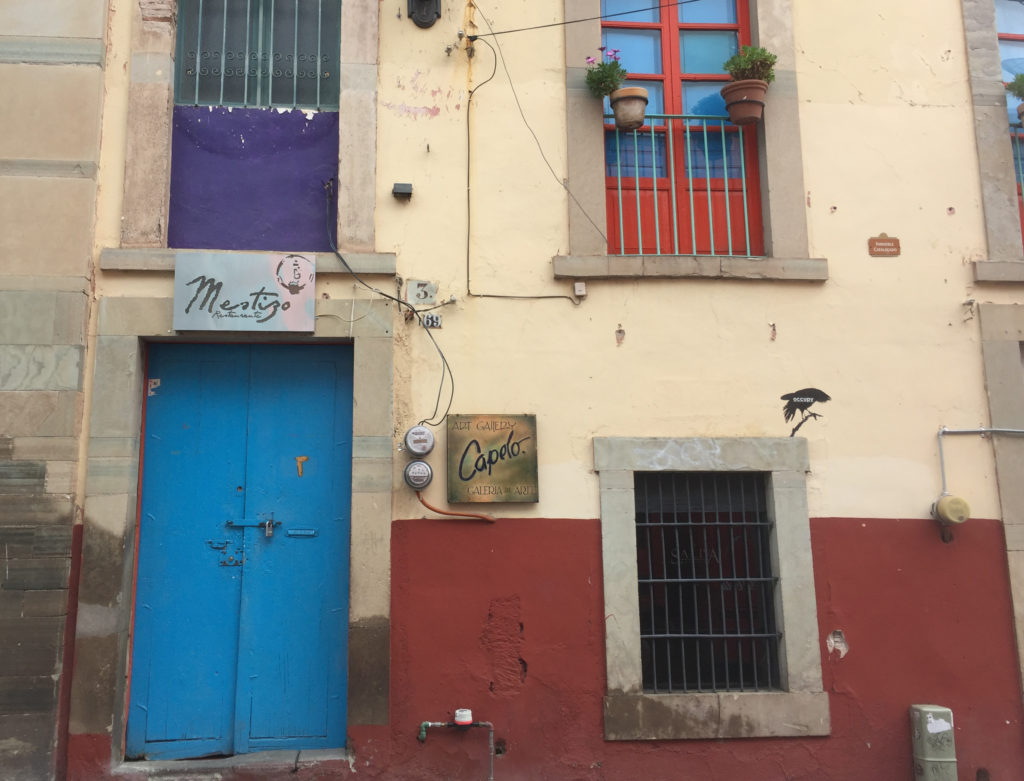 The food was obviously created by a professional chef, not a cook. I had three courses, 1. a vegetable/fruit salad "Mezcla de lechugas con fresas, arándano, pera y nuez" ($5.00 USD), 2. a cream of black bean soup "Crema de frijol negro " ($3.00 USD) and 3. a seared tuna dish for the main course with a pico de gallo sauce "Atún a la parilla con pico de gallo"($11.00 USD). It was the best meal I've ever had in Mexico in all my years traveling there.
Keep in mind, this is a fairly expensive meal for Mexico. In the U.S. a meal like that would have cost me 75-80 bucks. On a normal day in Guanajuato I spend five bucks at Starbucks, maybe 7-8 bucks for lunch and then maybe $2.00 on a yogurt at home in the evening. That's about $15.00 USD for food a day. Other than that, I really have nothing to spend money on. Happy days.
While I was waiting for the restaurant to open for lunch, I popped into a nearby salon and got a haircut. It was only 70 pesos; $3.50. I gave the girl a 100 peso bill and called it good, but I wasn't thinking correctly. 100 pesos is only five dollars. That means my tip was only $1.50. Damn it!!! I hate to give poor tips. I need to go back tomorrow and give her a proper tip 🙁
I hit the tunnels again today. That was fun. I gotta tell ya, getting 10,000 steps a day in Mexico is easy.