The flight to Mexico and getting through immigration and customs was very easy. Now I've got a 180-day Mexican visa.
I arrived at the León airport and took a taxi to Guanajuato. It was only about 20 minutes long. My driver kept passing other cars on double-yellow sections of the highway which didn't make me happy, but that's Mexico for you. At least the cars we passed slowed and pulled over on the shoulder of the road for us. 🙂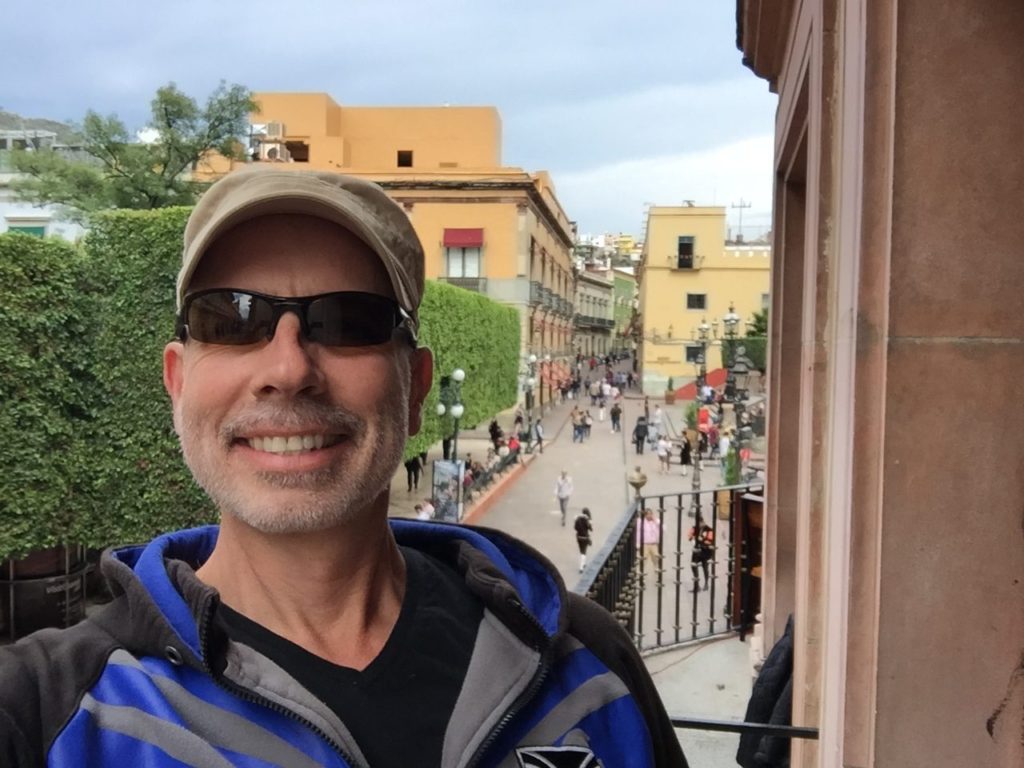 When we got to Guanajuato, I got out of the taxi and started walking. Taxis can't take you directly to where you want to go because most of the city is blocked off to cars. Guanajuato is extremely hilly. you're either going up a street or down a street, almost never walking on flat pavement. I had to ask directions a couple of times, but eventually found my destination. My host Roberto Vargas met me at the B&B, Casa Tepozanes. He's a very soft-spoken guy of about 35 and he told me to contact him on whatsapp if I ever need anything.
My room is about what I expected. It's small, clean and meets the basic requirements. The neighborhood seems very quiet. We'll see if it stays that way. I have a great view of the huge statue overlooking the city and just as I arrived a dark storm brought thunder and lightning sweeping in over downtown.  An hour later it stopped raining, so I went to dinner.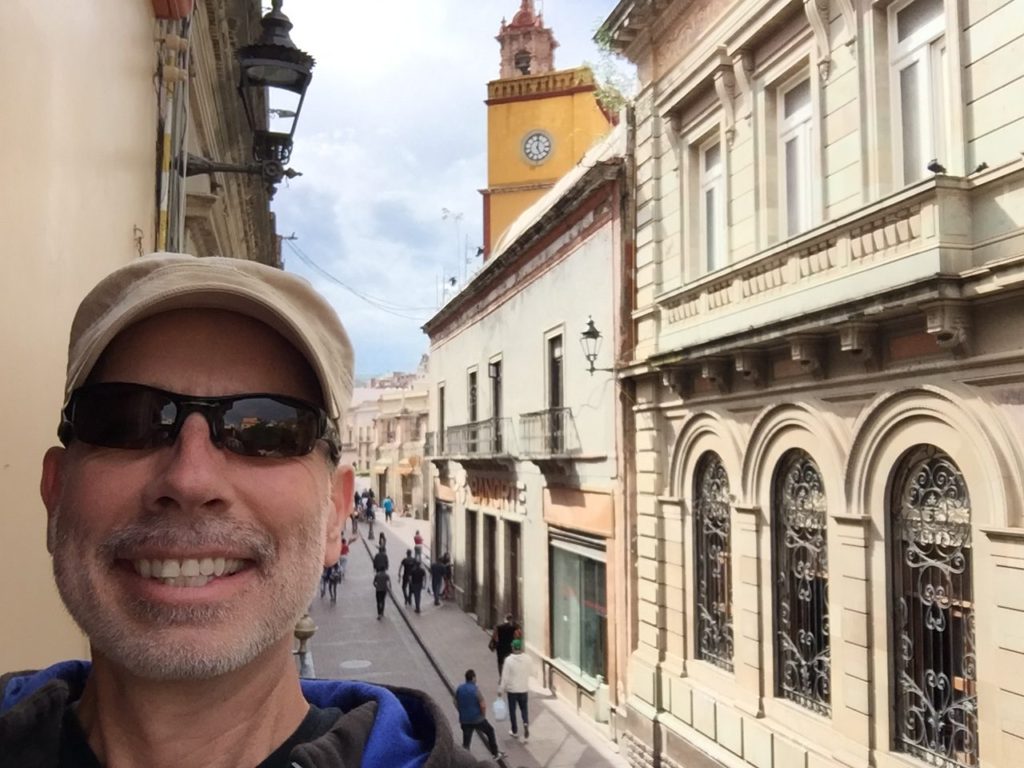 I decided to try, what I think is, the most expensive restaurant in town; La Trattoria at the Hotel San Diego. They gave me a table on the second floor overlooking the pedestrian street and the main plaza. It's an amazing place to people-watch; just brilliant. I had a great meal and two margaritas (no salt, please). Total cost with a 20% tip: $20.00 USD. Of course, you can find cheaper meals here, but 20 bucks ain't bad 😉