The drive from Arequipa was awesome. I could have taken a bus, but I decided to call an Uber. It was much more expensive, sure, but it's so nice being able to leave on your own schedule. The driver picks you up where you want to be picked up and he/she drops you off where you want to be dropped off.
Plus, the drive was over five hours long and if you want to stop for a photo or a toilet break, no problem. A private car is the only way to go.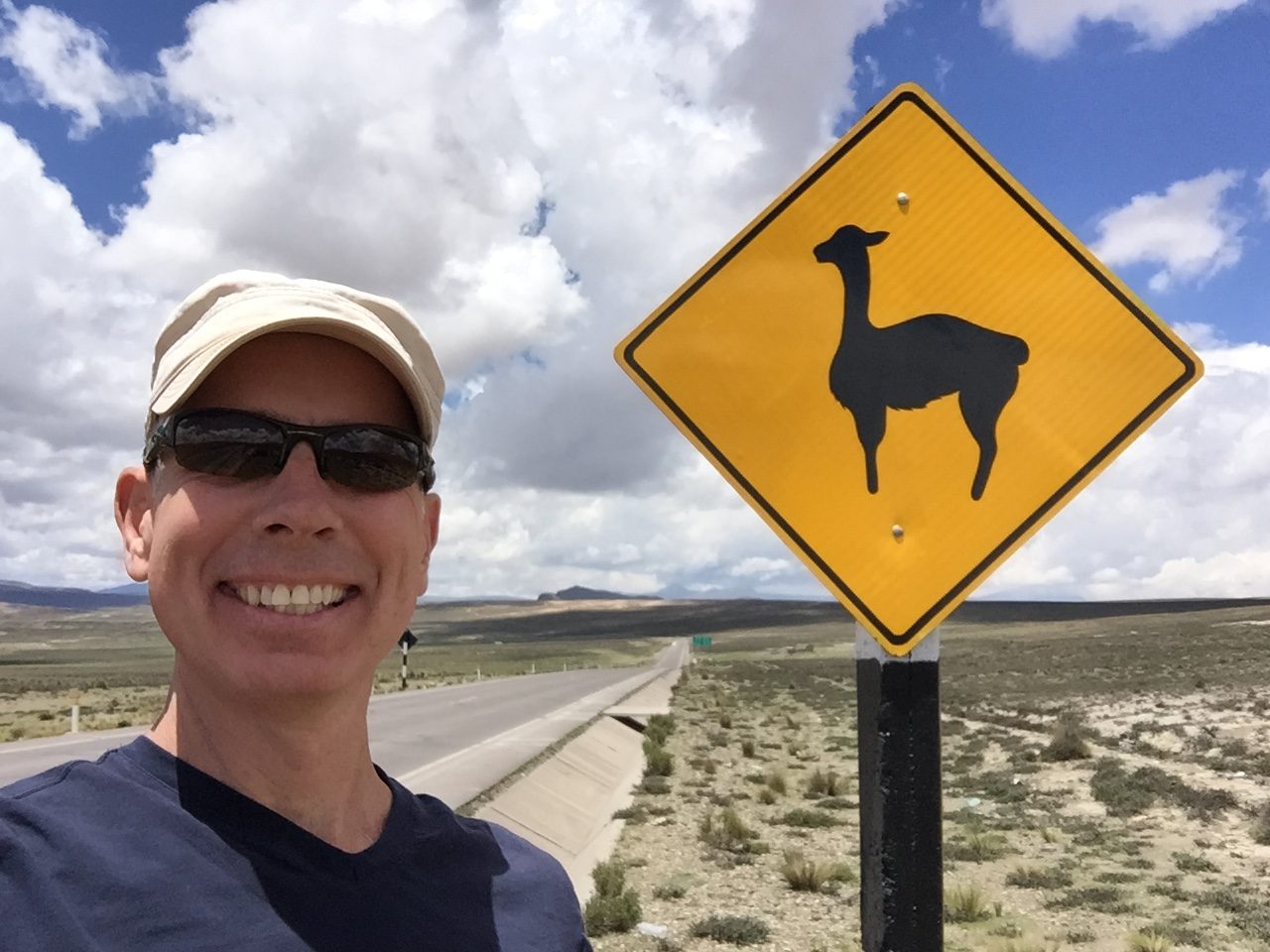 We drove into the Andes Mountains and it was AMAZING! I highly recommend a drive through the Altiplano (Spanish for high-plain). You climb and climb through spectacular scenery and then you enter an open plain devoid of trees and the views are just something else. There are dozens of signs warning of the presence of llamas, alpacas, vicuñas and guanacos (as a group; camelids).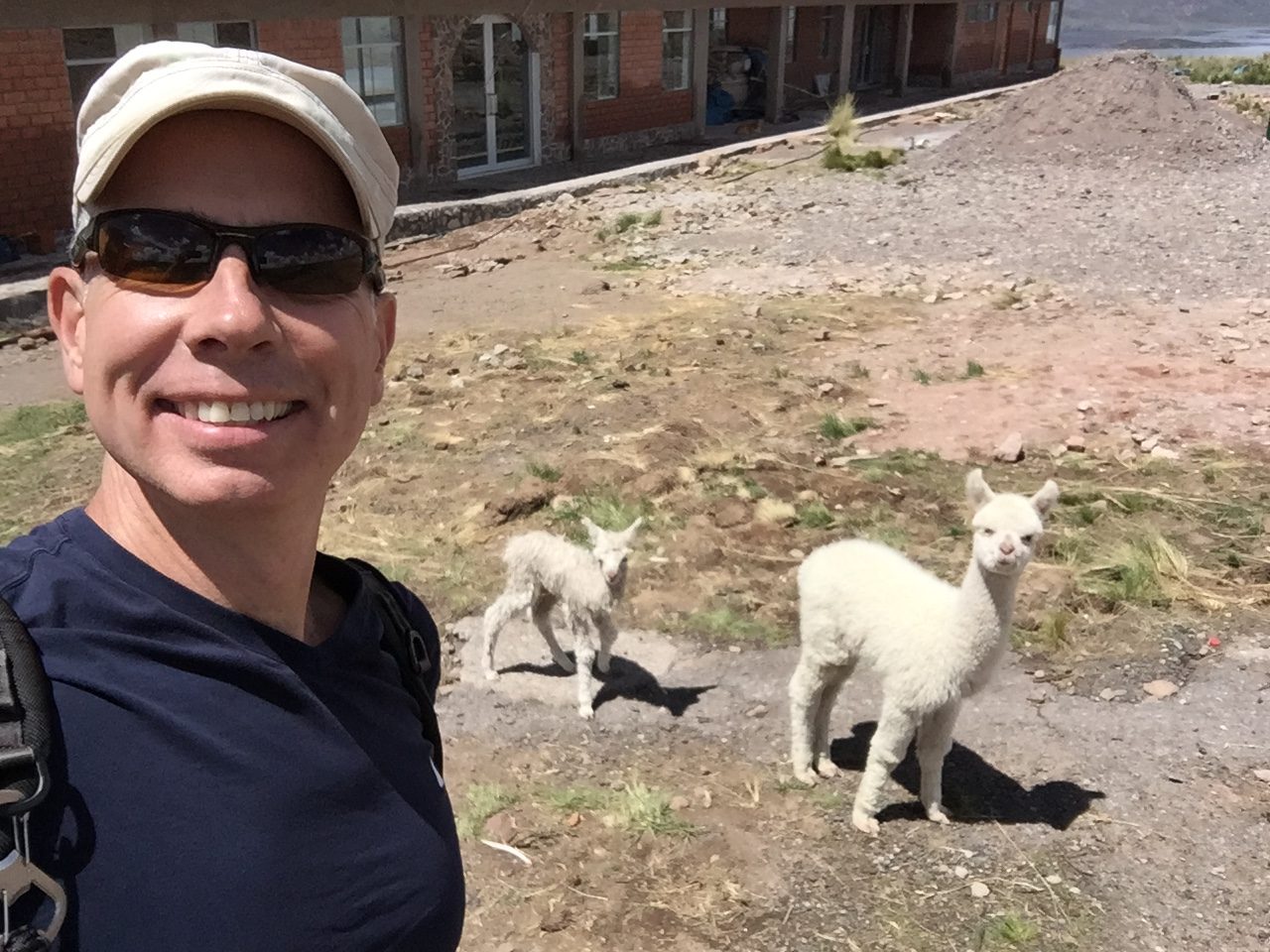 No, I can't tell the difference between the different camelids. But, I saw thousands of them as we drove to Puno. Sometimes they crowd the road and you have to slow way down. It was brilliant.
We stopped once so I could try to get close to them for a photo. They were having none of it. They won't let you get close at all.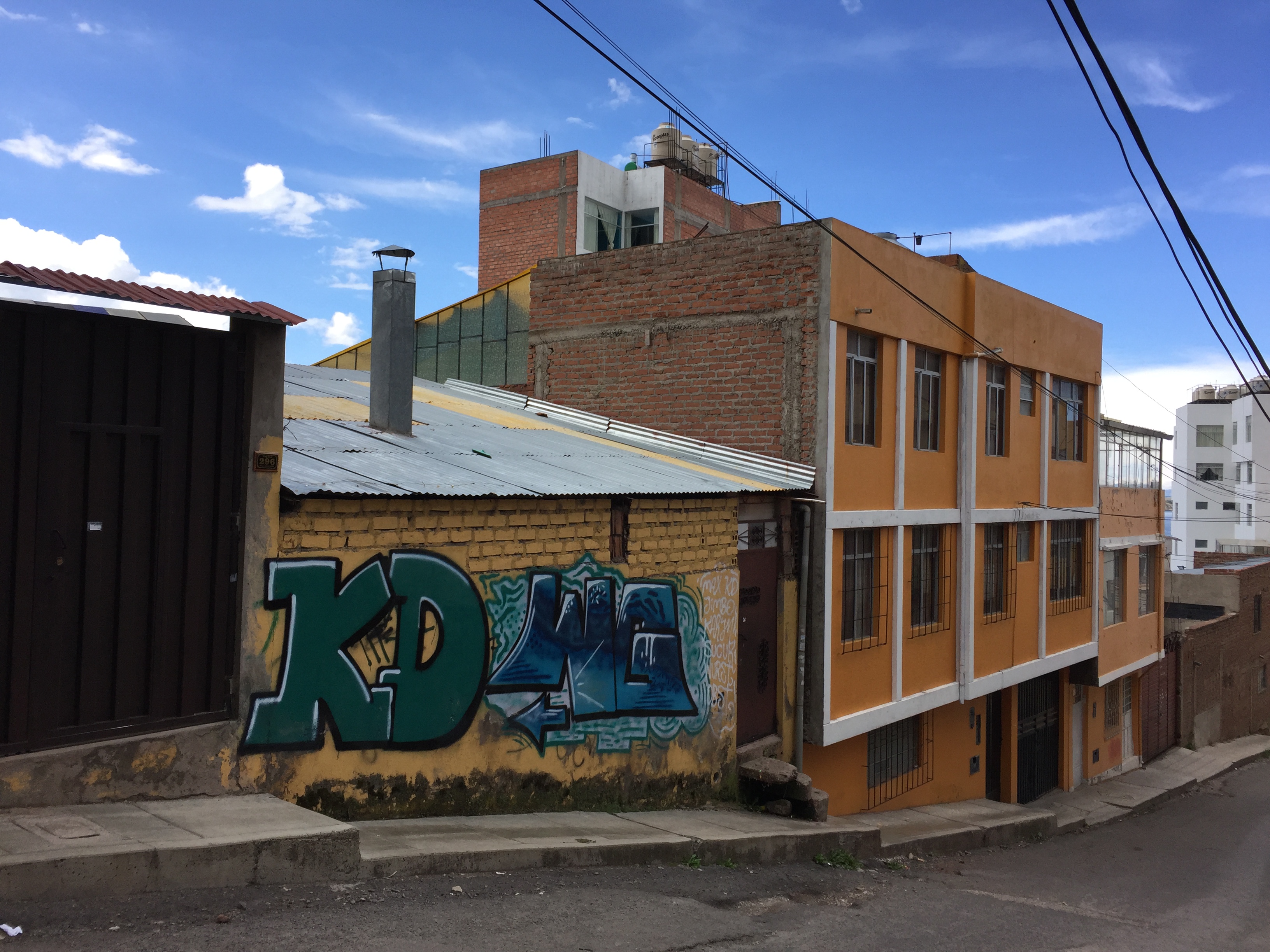 As you get higher into the Andes you also notice the people have a very distinct look to them. These are the descendants of the Inca and other native nations of the region. During the three days I've been in Puno I've asked if I could take someone's photo and they have always said no. Rats! Sure, I could walk around town photographing the Aymara people without their permission, but that's not right. I'll just keep asking and maybe I'll get lucky.
I really like Puno. It's a great change of pace after hectic, crowded, polluted Lima and Arequipa. Puno is chill. The population is only about 140,000 people living on Lake Titicaca. The air here is super-thin. Puno sits at 12,556 feet or 3,827 meters. High altitudes don't normally bother me, but this city is built on some very steep and tall hills. Just walking from my Airbnb into town (15 minutes) and back (another 15) really kicks my butt. You have to stop once or twice to get your wind back.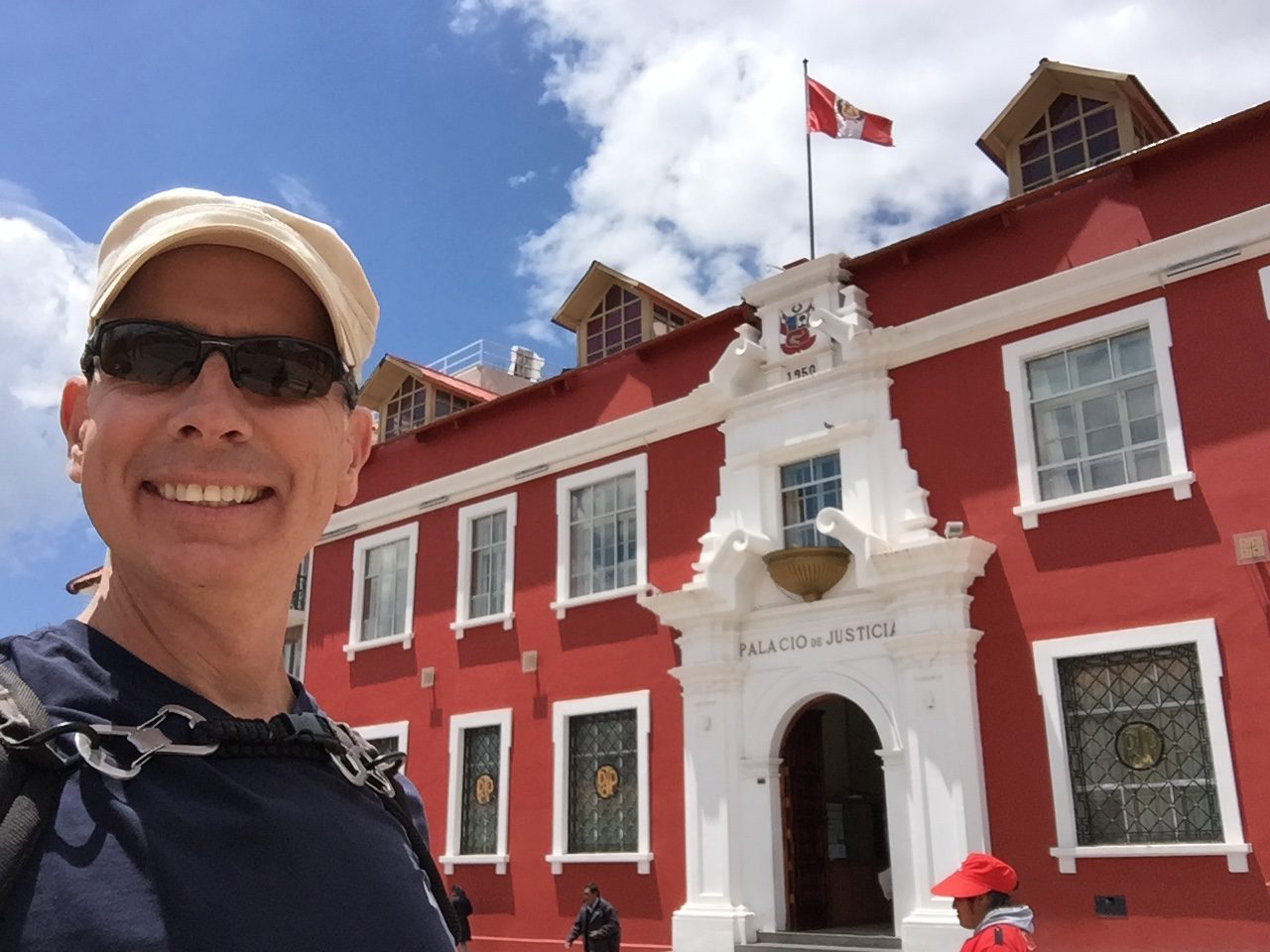 As a matter of fact, today I walked down hill all the way to the city center to my favorite coffee shop. I got to my table and realized I had left my laptop in the flat. Nooooooo!!!! I've never done that before.
I had to walk back up the hill to get it – without coffee. Ouch.
The place in Puno I love is called, Ricos Pan. It's a great little coffee shop, bakery, and eatery. They open at 6:30 in the morning which is perfect for me. I love to get up very early to have my coffee. At the top of the stairs, the first table on your immediate right is perfect for one person and it has an electrical outlet and wifi. Sublime. You should visit Puno.
I like Ricos Pan so much, I go back for lunch.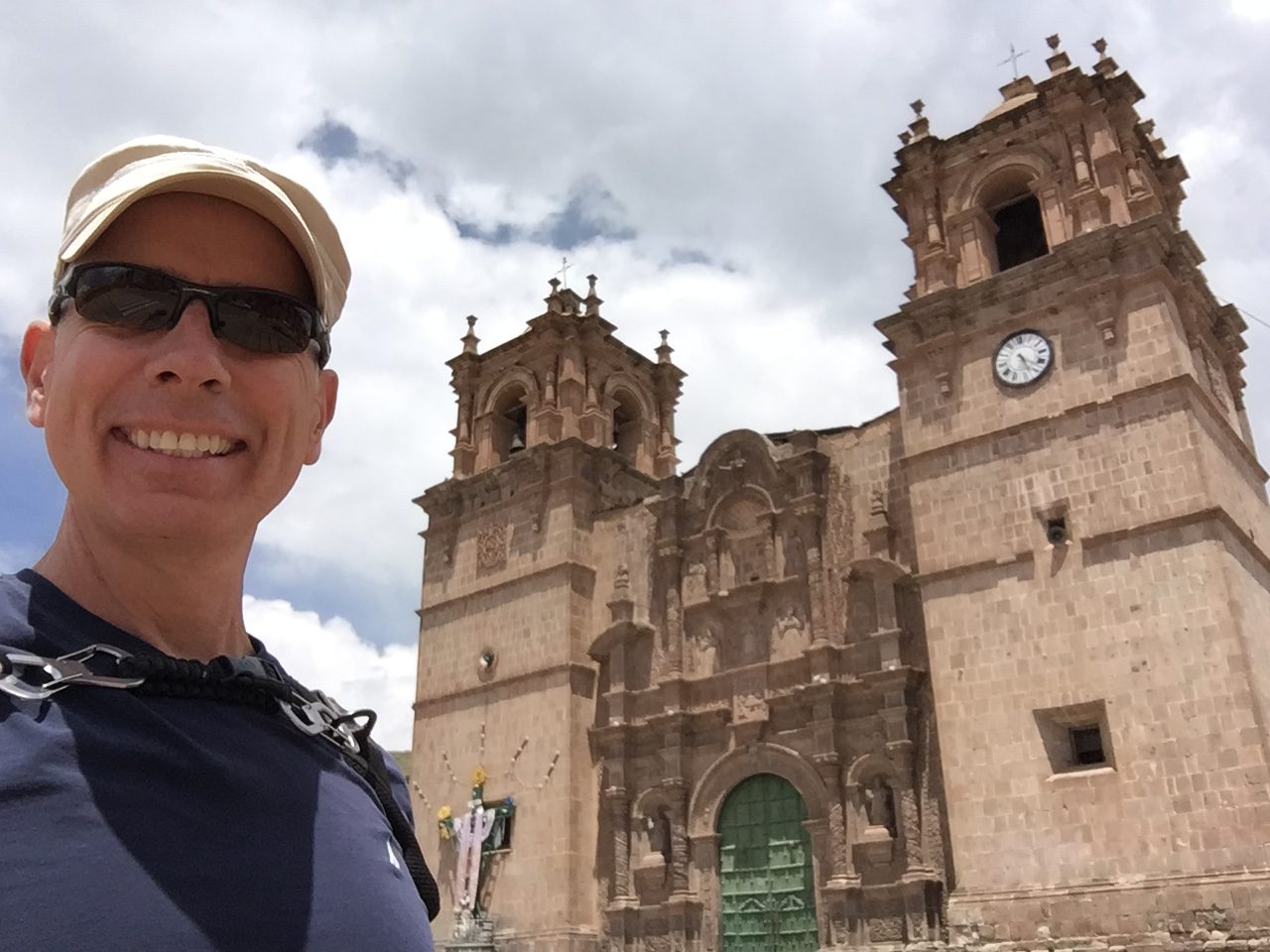 Early tomorrow morning I'll get up, pack and go to Ricos Pan. I'll scarf down some coffee (actually a latte), get some food to go and my driver will meet me at 7:00 out front. Yep, time for the next leg of my trip; a seven-hour drive to La Paz, Bolivia.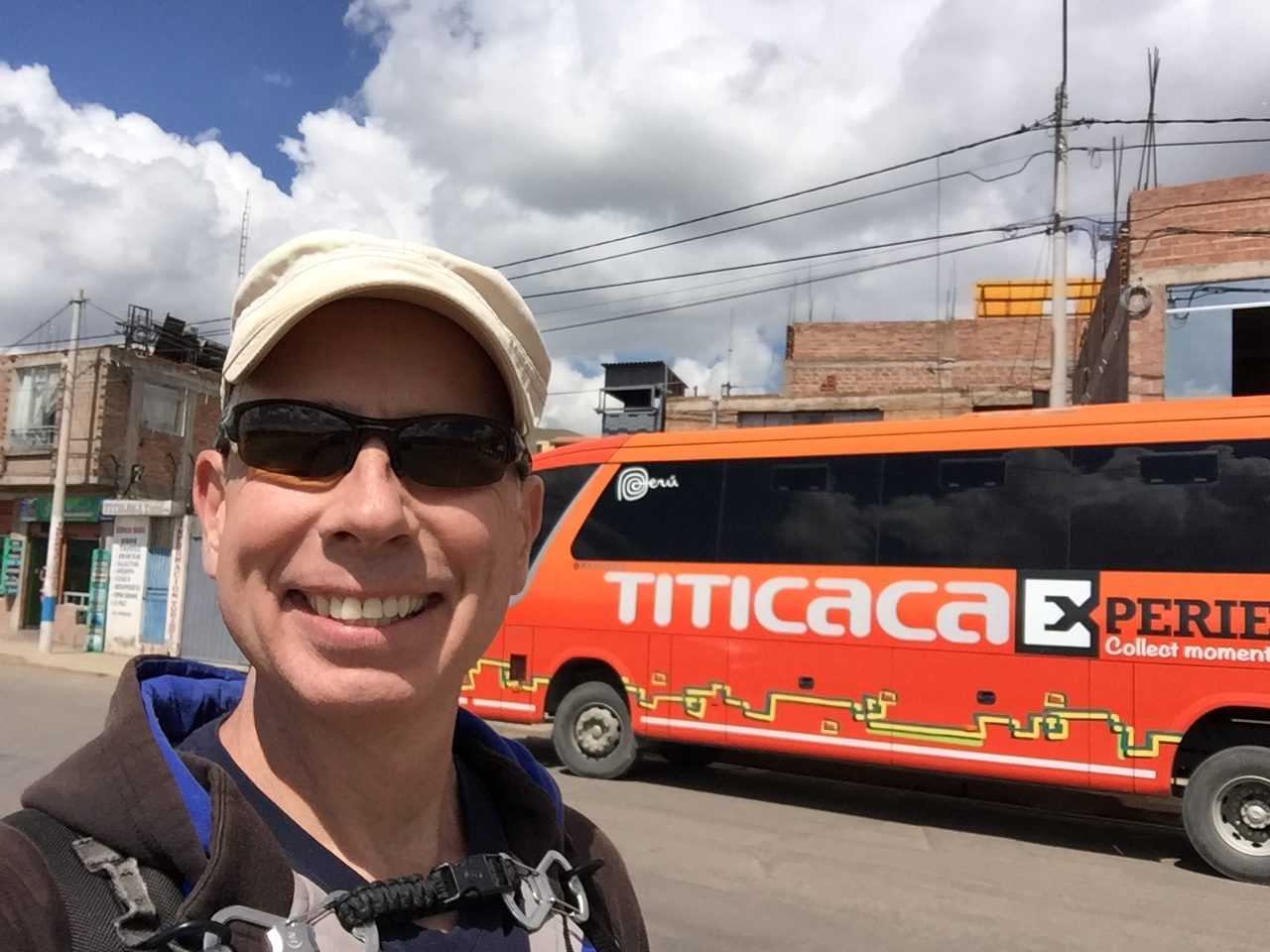 La Paz is the highest capital city in the world. As a matter of fact, here are the three highest capital cities on the planet:
1 – La Paz, Bolivia (2.7 million) 3,640 meters or 11,942 ft.
2 – Quito, Ecuador (1.6 million) 2,850 meters or 9,350 ft.
3 – Bogotá, Colombia (8 million) 2,625 meters or 8,612 ft.
Yep, I've been to each one on this trip.
My home city of Denver, Colorado comes in at only 1,609 meters or 5,280 ft.
Like I said, here in Puno we're at 3,827 meters or 12,556 ft., so it's all down hill from here 🙂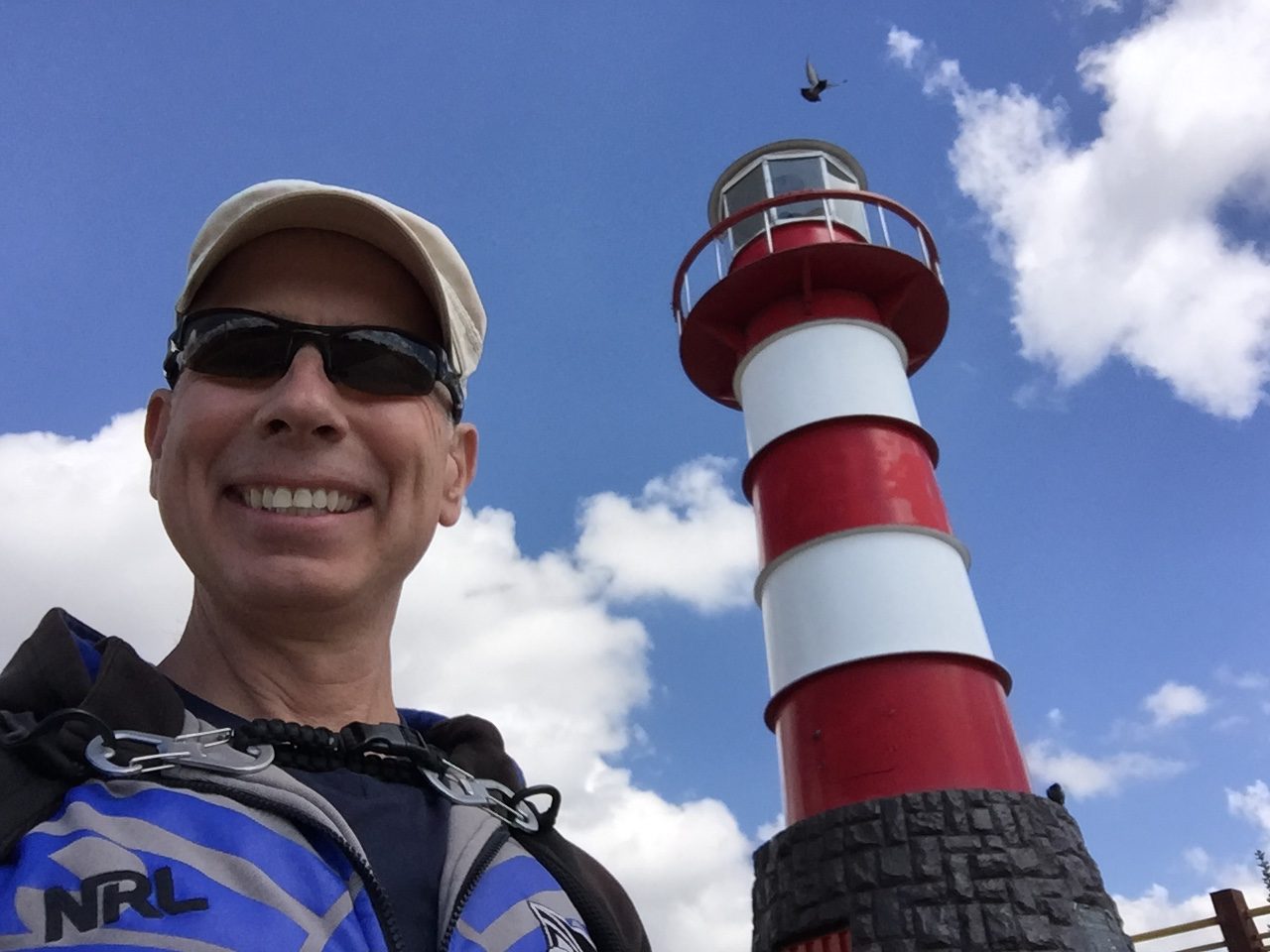 You can't take an Uber across a national border. My driver will take me to the border, say goodbye, and a buddy of his will be waiting on the other side to take me to La Paz. One other nice thing about having a private car is that I avoid the pandemonium of border crossings on a bus. It's particularly bad at the normal bus crossing here called, Desaguadero. Everything I've read makes this place out to be a real armpit of a town.
Having a private car allows me to go to another crossing near Copacabana. It's a nice, lazy, quiet border town that the buses can't use. The reason (I think) is because on this route you have to take a ferry across a part of Lake Titicaca. You mean I get to avoid the crowds, long lines AND I get a ferry trip on Lake Titicaca? Sold!