The day before I left Morelia I had quite a bit of running around to do, so I broke down and used a few taxis. Normally I prefer to hoof it and put in 15-20,000 steps a day, but getting around without a taxi wasn't possible.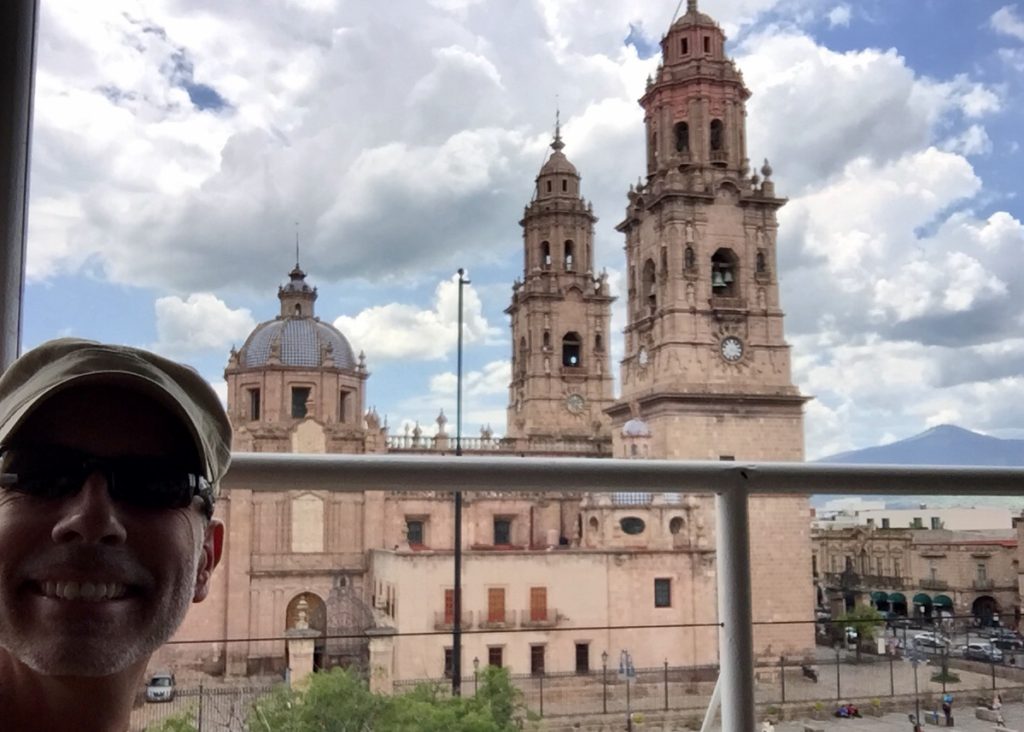 But, what the hell, I got to have some good conversations with the taxi drivers. I missed a couple of words while I was chatting with the first guy. I wanted to say I avoid tourist areas like Cancun because I prefer to experience genuine Mexican culture. I stuttered a bit on the verb, "to experience". I started to say, "experimentar", but it sounded strange to me. Turns out it was correct. Ah well, after eight years of not speaking Spanish, I need to knock the rust off.
The other one I fumbled was the word for the weather. Again, the word I used was correct, but it struck me as incorrect – tiempo. I wanted to say how much I like the weather in Morelia. I looked into it later and, "clima" (climate) sounds much better to me. "Me encanta el clima de Morelia".
Rusty!
By the time I was in the third taxi I was hitting my stride. The driver said he couldn't quite place my accent, but he assumed I was from Argentina.
You think I'm a native of Argentina? I'll take that 🙂 🙂 🙂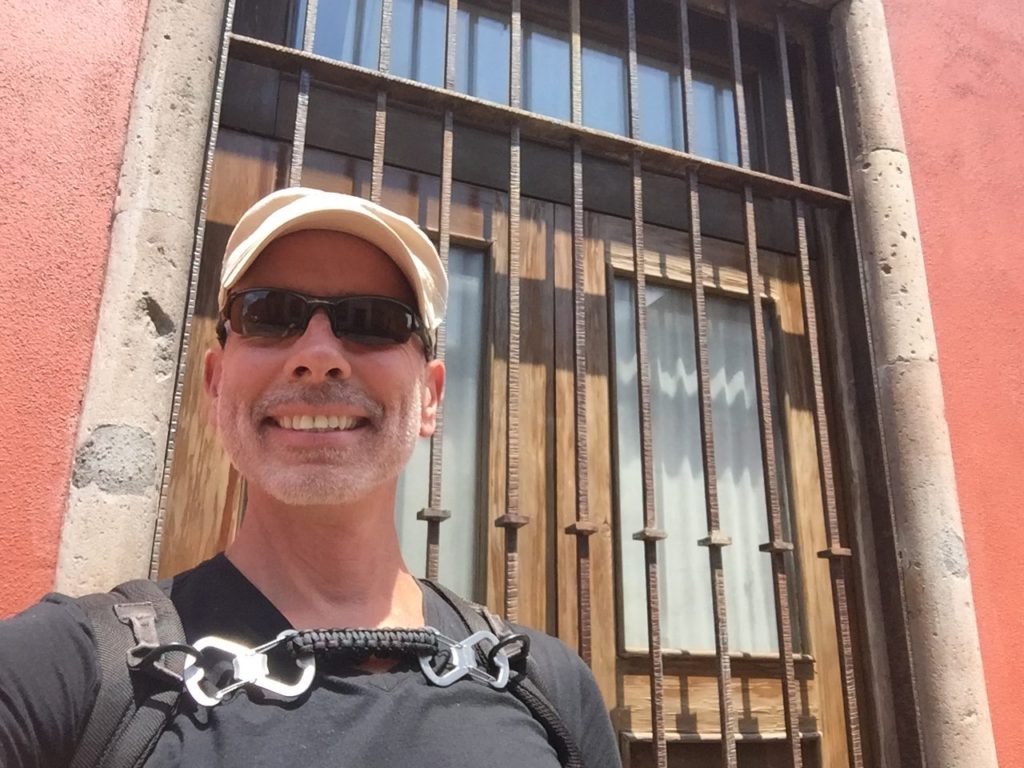 I really need to check into a language school and put my nose to the grindstone. I'll probably do that in Cuernavaca.
The first-class bus from Morelia to Toluca was excellent. It was a double-decker and I chose the upper deck. I reserved two seats so I could spread out. It was only about 20 bucks per seat, so well worth the price. The trip was 3.5 hours long. My limit is five hours.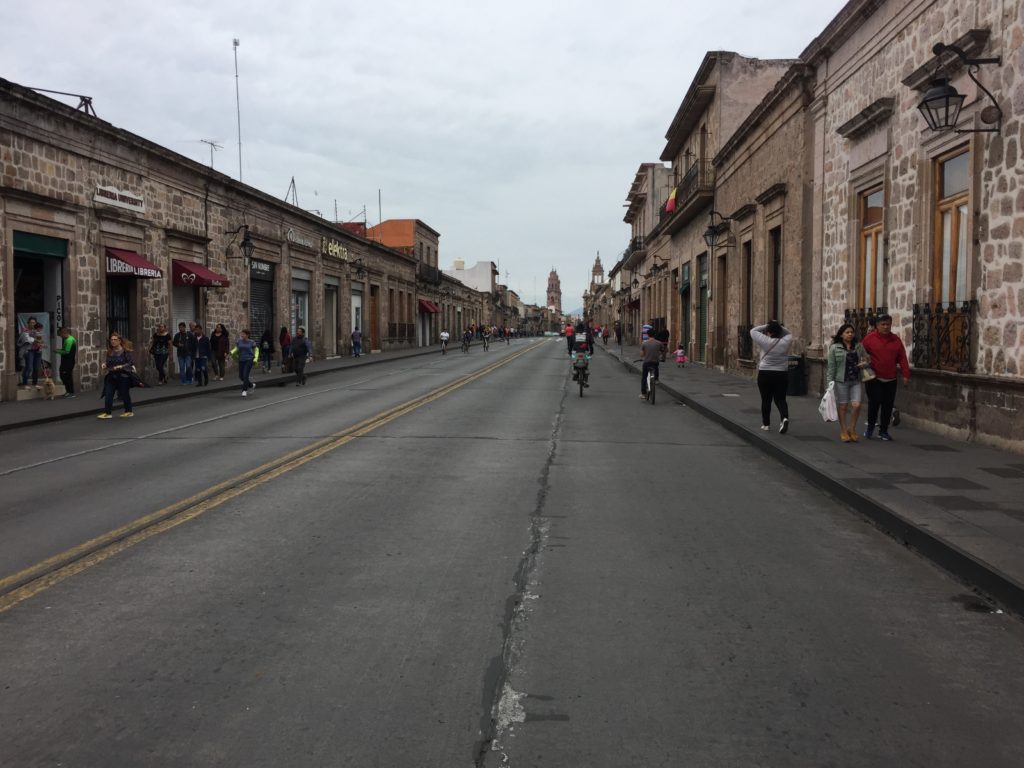 The major reason I have for stopping a week in Toluca is that it's a major city on the way to Cuernavaca. If I'd taken a bus from Morelia to Cuernavaca, I think it would have been a total of 5.5 to 6 hours on a bus.
Nope.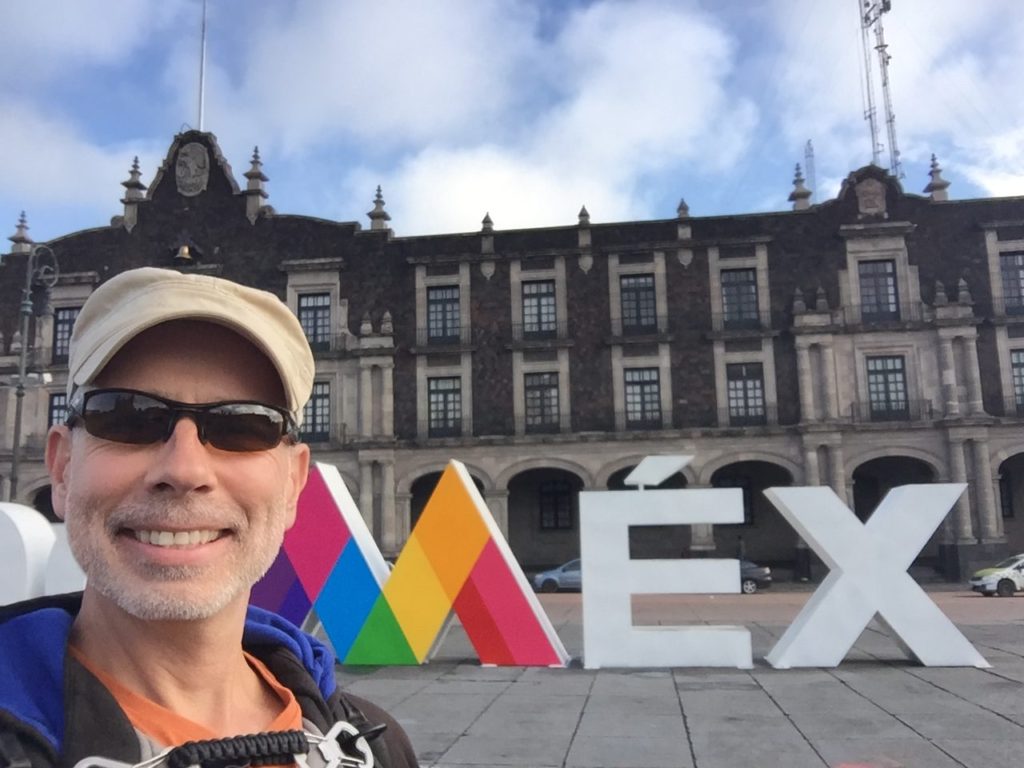 So, here I am in Toluca. I got to Starbucks right at opening time; 6:00. Lots of comfy chairs, a large white mocha (extra hot), and a relaxing atmosphere free of flies. Can't beat that 🙂
It was a 40-minute walk to Starbucks, so I had to get up early. There was a light drizzle and 49°f (9.44°c) in shorts. Walk fast; stay warm 🙂