I'm sitting in the La Paz International Airport in El Alto and it's a good time to update the blog. I got to the airport at 9:00 for a 12:45 departure. Yes, it's extremely early, but I had the impression the cafe at the airport was good and if it had wifi and an electrical plug, I'd be golden.
Turns out Alexander Coffee at the La Paz airport is better than expected. I have a great little table, electricity, all the coffee I care to order and strong, free wifi. Sweet!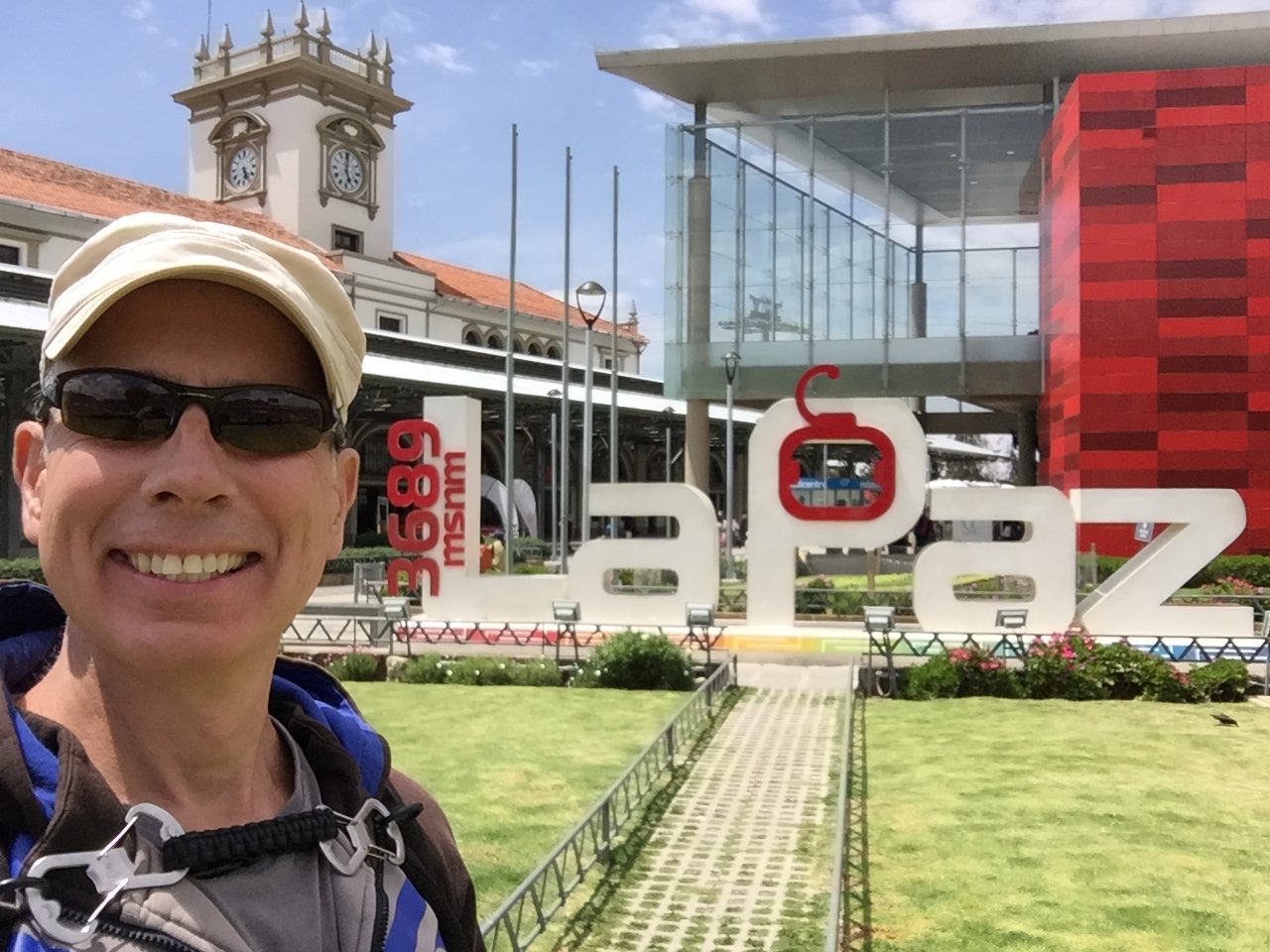 What is La Paz like? Sadly, La Paz is a city of little charm. Bolivia is the poorest nation in all of South America and it shows. I feel for the people. La Paz is basically unwalkable. There's nothing to see or do really, and they can barely fit one more "micro" (mini-bus) onto the gridlocked, exhaust-filled battle zones they call streets.
It'll be good to get out of La Paz. Don't get me wrong, the people are nice, but this city is chaos.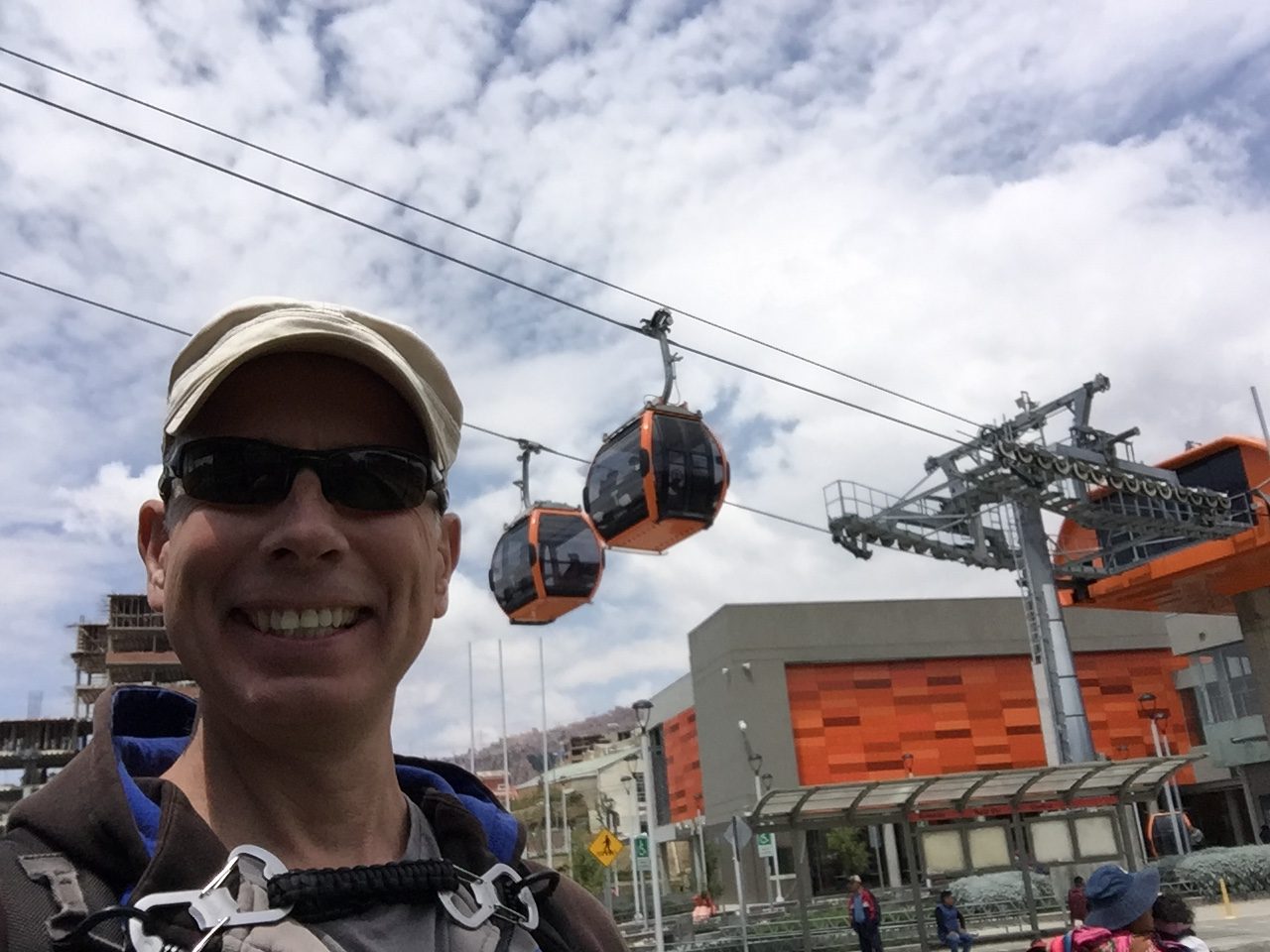 There is one thing nice about La Paz, their subway system, or rather their cable cars. A subway wouldn't work here because this city is basically built, and unplanned, on the side of a mountain. You're either walking uphill or downhill, never on a level plain. The highest part of the megalopolis is named fittingly, El Alto. The poorest of the poor live at the very top of El Alto. The richest of the rich live at the very bottom of the city. Everyone here dreams of moving downhill and thus, obtaining a higher niche in the social strata.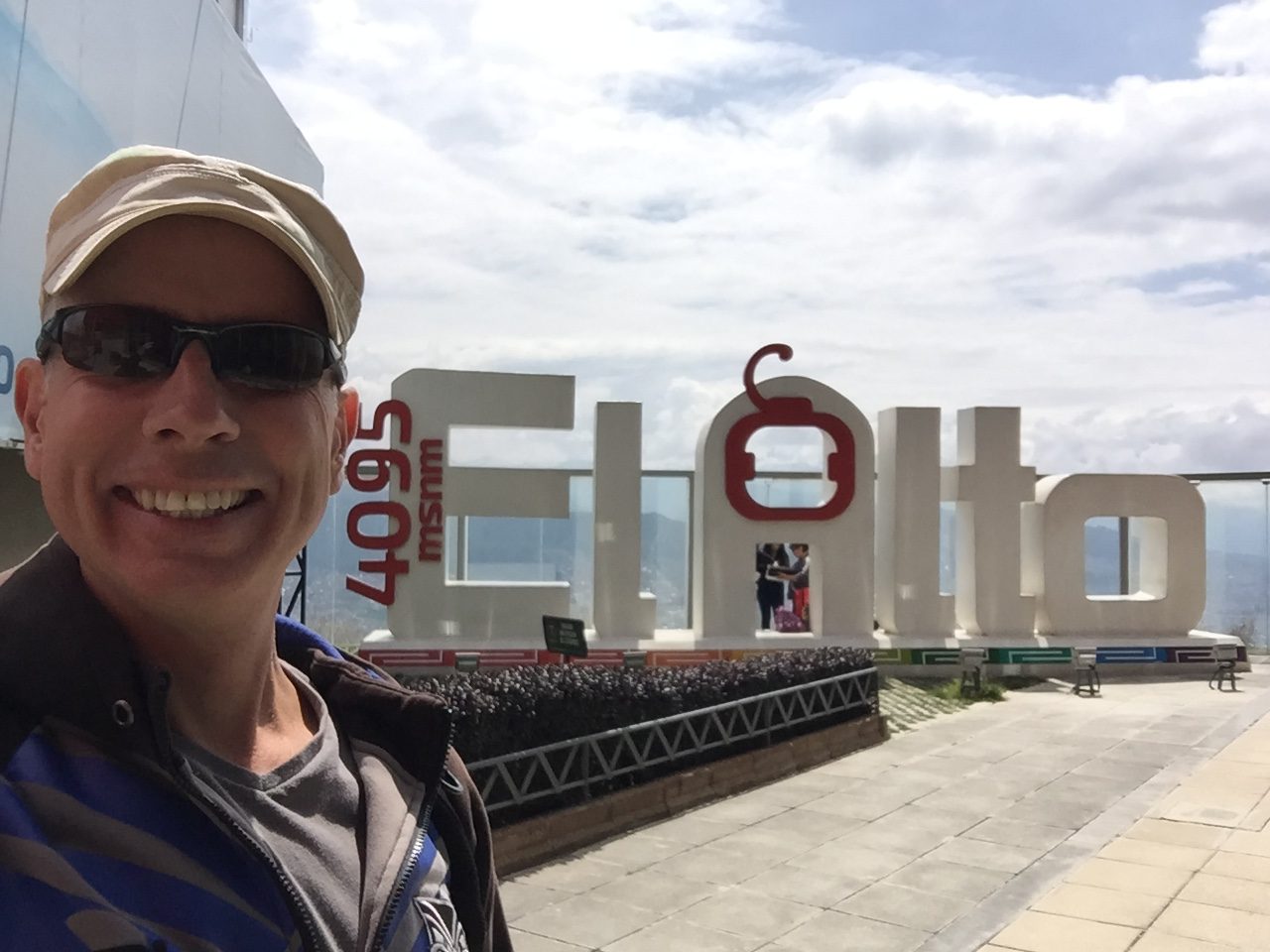 The streets are so packed with vehicles that transportation is a nightmare. Enter the cable cars. They're brilliant; and cheap! They have something like seven different color-coded lines and they're extremely nice to ride. I highly recommend a day just exploring the city via cable cars. Other than that, stay inside. That worked for me since the Airbnb I rented actually had a gym in the flat. A bedroom had been converted into a gym with a decent treadmill. How nice is that?
Next stop; Santa Cruz de la Sierra, Bolivia.