Well, I made it 🙂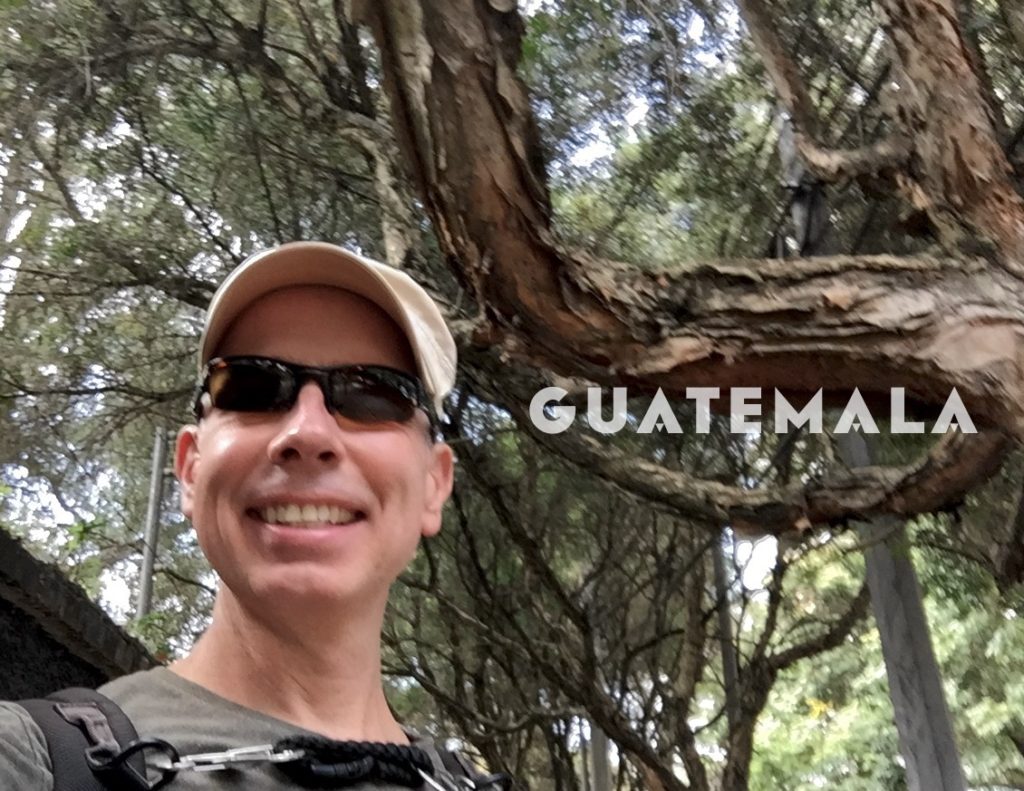 Guatemala City is nice! I like it here. So green! I guess that's expected since this area is basically all jungle.
As you may have read in my last post, my travel day didn't go quite as scheduled. I had decided early on that it would be fun to walk from the Guatemala City Airport into the city itself to my flat. On the map, it looked like a fine idea 😉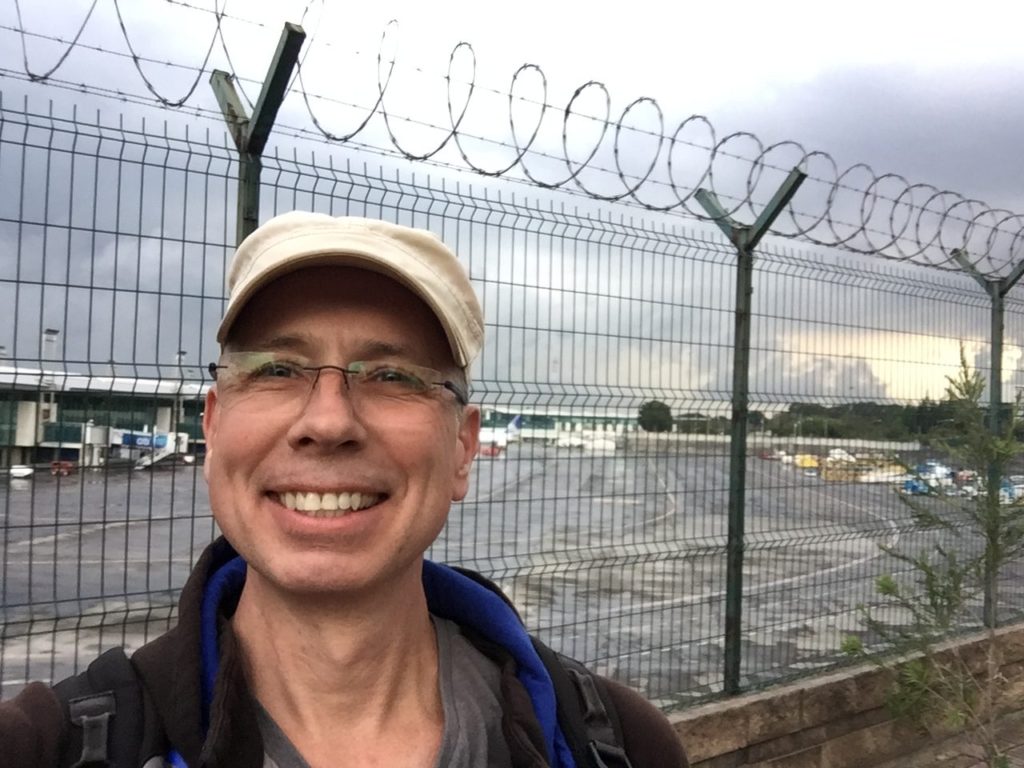 Despite all the warnings I've read, it wasn't dangerous at all. It was perfectly safe. A rainstorm had just drenched the city, but it was done by the time I walked out of the airport. Everything didn't go as planned. Because my day had been upended a bit, I had forgotten to download a map of the city. I was walking blindly with only a general idea of where I was headed. I asked a lot of locals along the way for directions, but nobody seemed to know where my street or my building was (Avenida Novena and Edificio Aria). Sheesh. I could picture a map of the area in my head, but my memory wasn't detailed enough. I walked all over the place and almost gave up. If I had to, I was going to grab a taxi. My feet were getting very tired. The problem with getting a taxi was that I only had Mexican pesos and U.S. dollars in my pockets, I didn't have any Quetzals, which are the national currency. Would a taxi take dollars? I dunno. I doubt it.
Yes, I could have found an ATM, but the other thing my hectic travel day had interrupted was my planned notification to my credit card companies and my bank that I would be in Central America. Oops. I was afraid to use a credit card or a debit card for fear one of them might be declined, resulting in problems. Hmmm. No money, no map, no local phone card and lost. Damn!
I was getting very tired. I checked my iPhone and it said I had walked over 16 kilometers 🙁
I decided to give it one more try and I struck out in another direction.
Gold.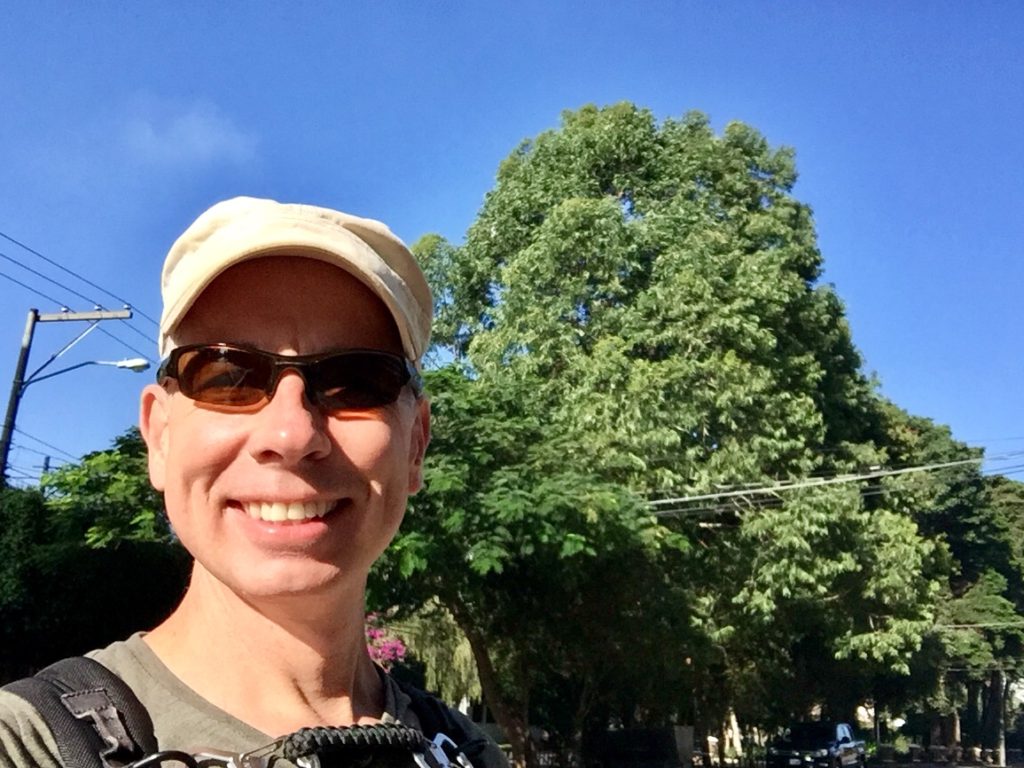 After zigzagging around a few more city blocks, I eventually found my apartment building. Sweet!!! I was dead tired. Remember, I had gotten up at 3:30 and my sleep had been rudely interrupted. I was sleep deprived and hungry. I needed a shower and a bed.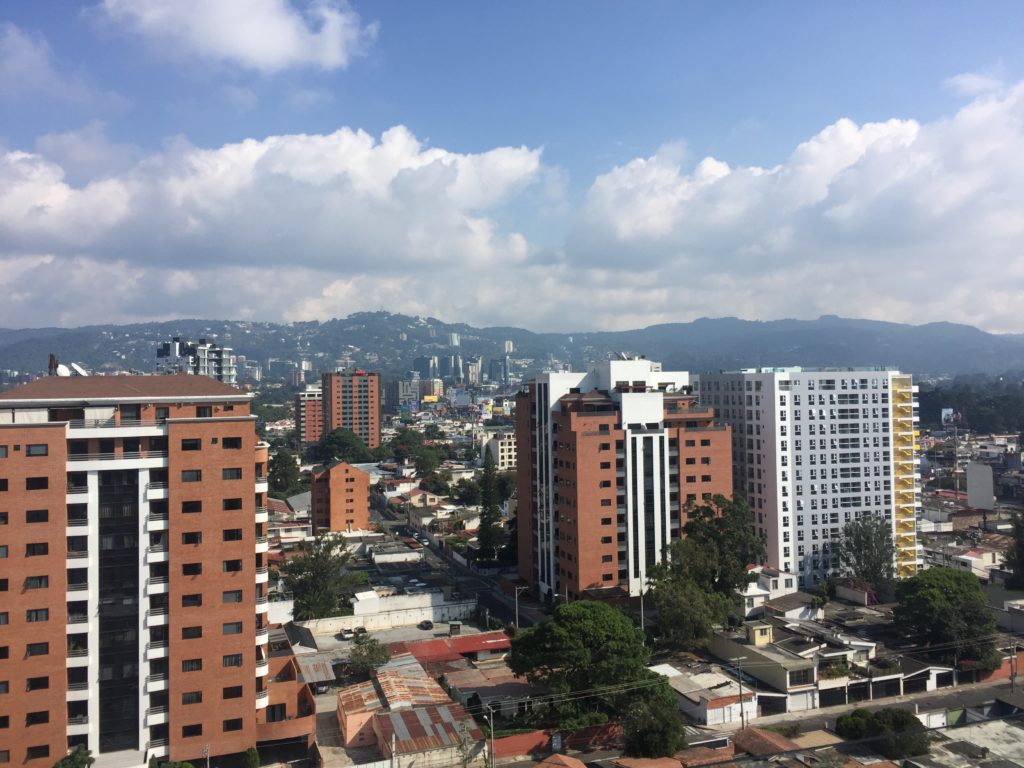 My penthouse condo is awesome! It's tricked out with wood paneling everywhere and it's super-modern. The views of the neighborhood are excellent and I'm writing this from my balcony outside. Today I had lots of coffee and great food. Life is good again 🙂