My latest traveling companion is a small green frog made of clay hanging from a keychain. Good luck, buddy. The reverse side of my backpack may not be the safest place to hang.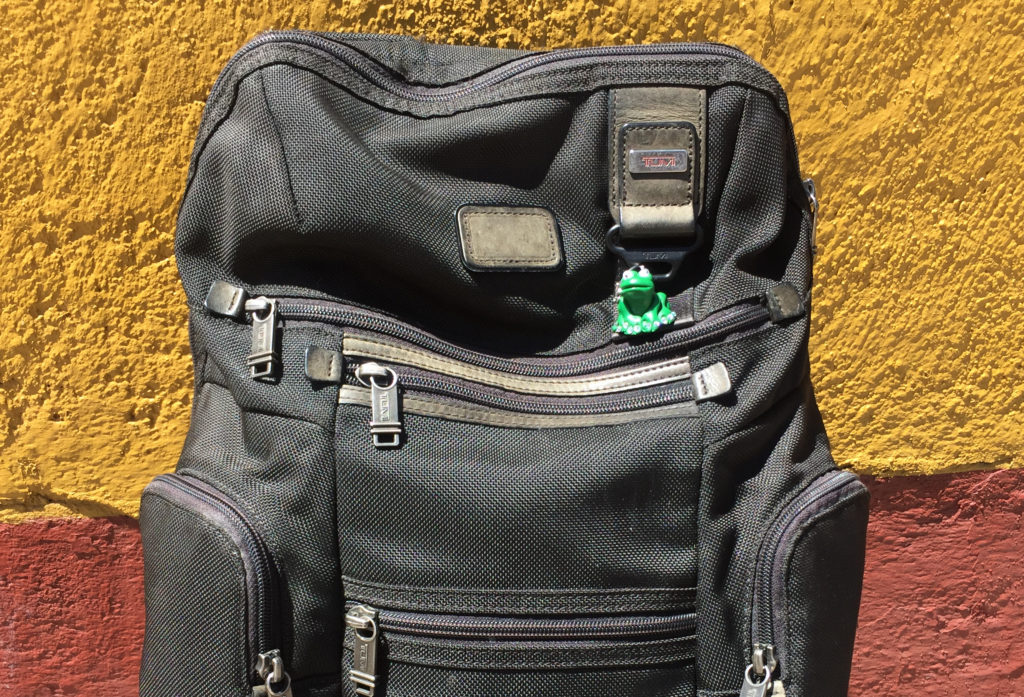 Every time I leave my house I take a few coins with me. They come in handy. There's no shortage of people who ask, "Me regalan unas moneditas?" Because I was in the UAE for so long, I keep thinking in dirhams. I need to get used to pesos.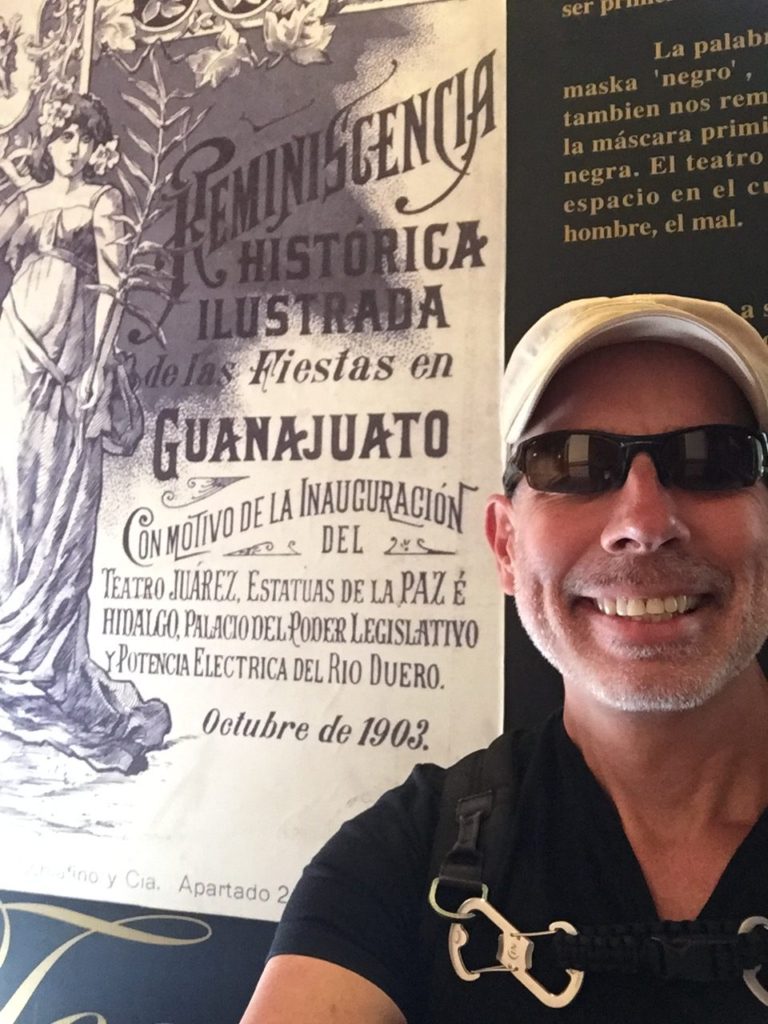 When I entered Teatro Juárez, I asked the guy how he was doing. "De película", was his reply. As in, "Everything is so great it's like I'm in a movie". Thanks, dude. I think I'll use that 🙂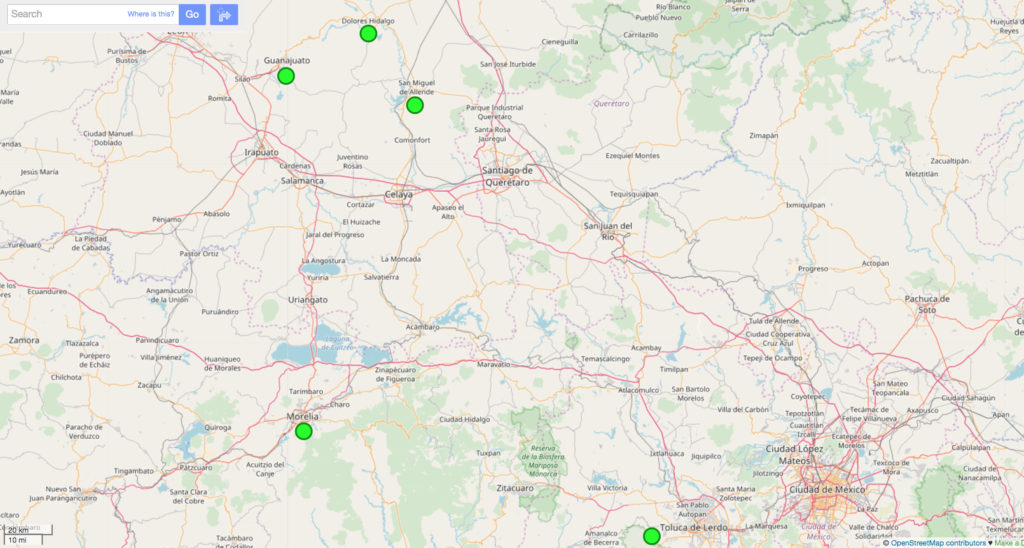 The last few days I visited the cities of Dolores Hidalgo and San Miguel de Allende. Tickets are extremely reasonable and I'd highly recommend buying tickets on first class buses, if available. Once, I got on an economy-class bus where there were not only no seats remaining, my shoes practically grafted themselves to the bus floor as I walked down the aisle. Someone had apparently spilled a soft drink. Yeah, it was a mess. Always go with first-class buses. You won't regret it. Tickets were in the three to four dollar range for a 1.5-hour trip.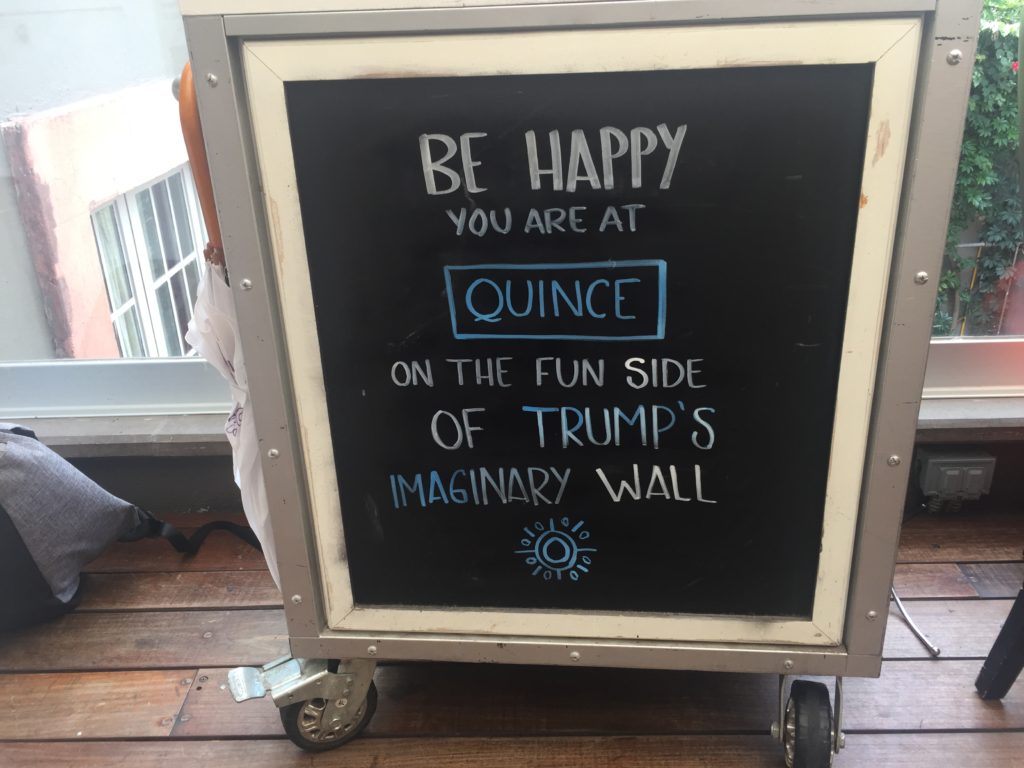 Soon I'll be on my way south to Morelia (staying for two weeks), then Toluca (staying for one week) and Cuernavaca (staying for three weeks). After I made reservations I realized I get to Cuernavaca at the height of the rainy season. Oops