On the seventh day in Sosúa, I was finally able to go for a five-kilometer walk along Sosúa Beach. I'm over my illness, but not quite 100% yet. I need to take it easy for a few days.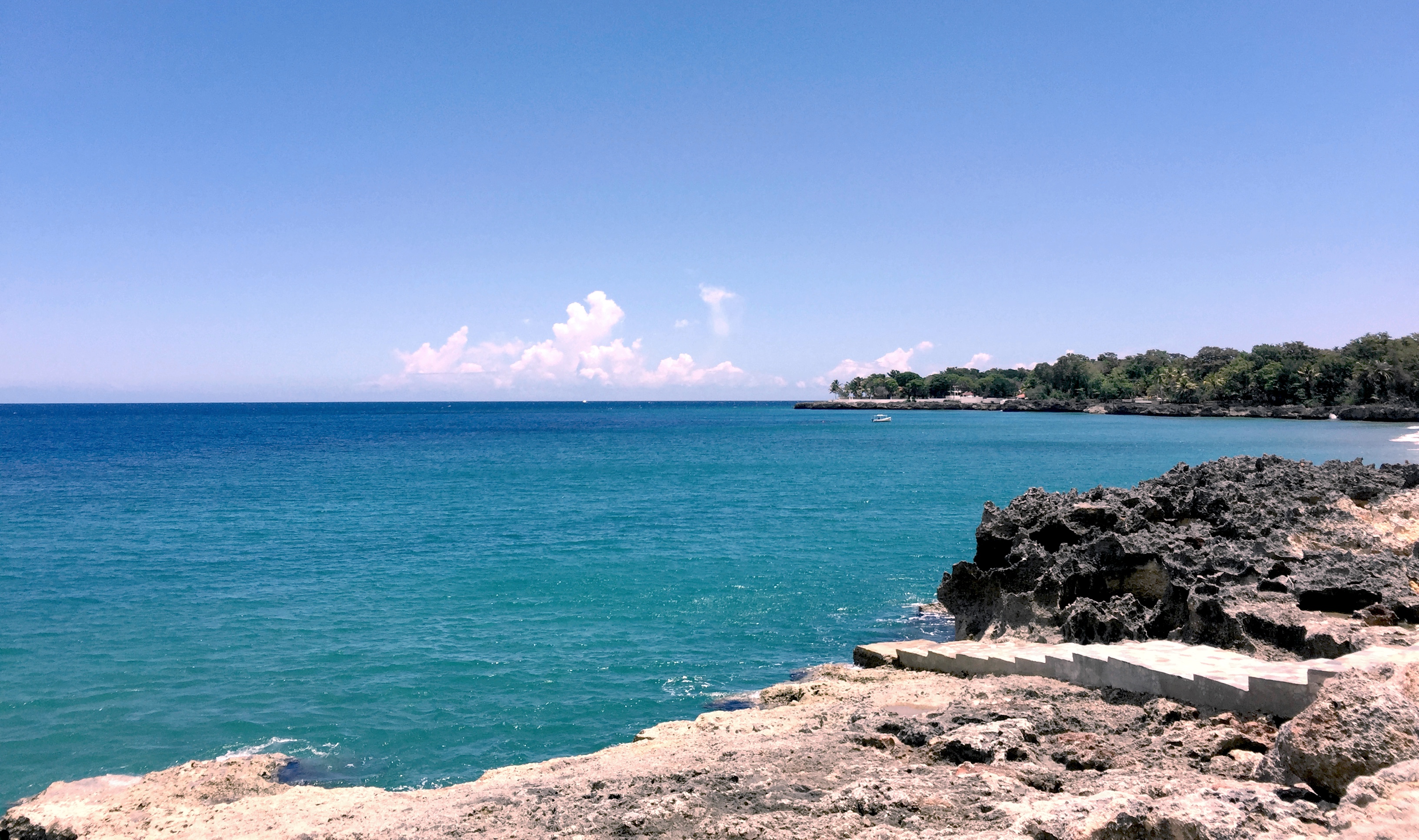 Photos don't do this place justice. Sosúa is a combination of overwhelming natural charm combined with small businesses crowding out the beauty with blaring noise, pungent foods, and irritating hawkers wanting to sell you anything you're looking for.
I won't channel Obi-Wan Kenobi by saying,"You will never find a more wretched hive of scum and villainy", but you can find the dregs of humanity here if that's what you're looking for. Just try to ignore the hucksters, the street drugs, and the smiles of the very young ladies. See beyond the over abundance of beach chairs and parasols blocking the ocean view. The Dominican Republic is well worth a visit.