Here are a few words in Spanish you can use on your next holiday.
This is something I use regularly in restaurants. You can hang your backpack or purse, or whatever on this instead of using the floor or a chair. It's a tripod called a, "perchera".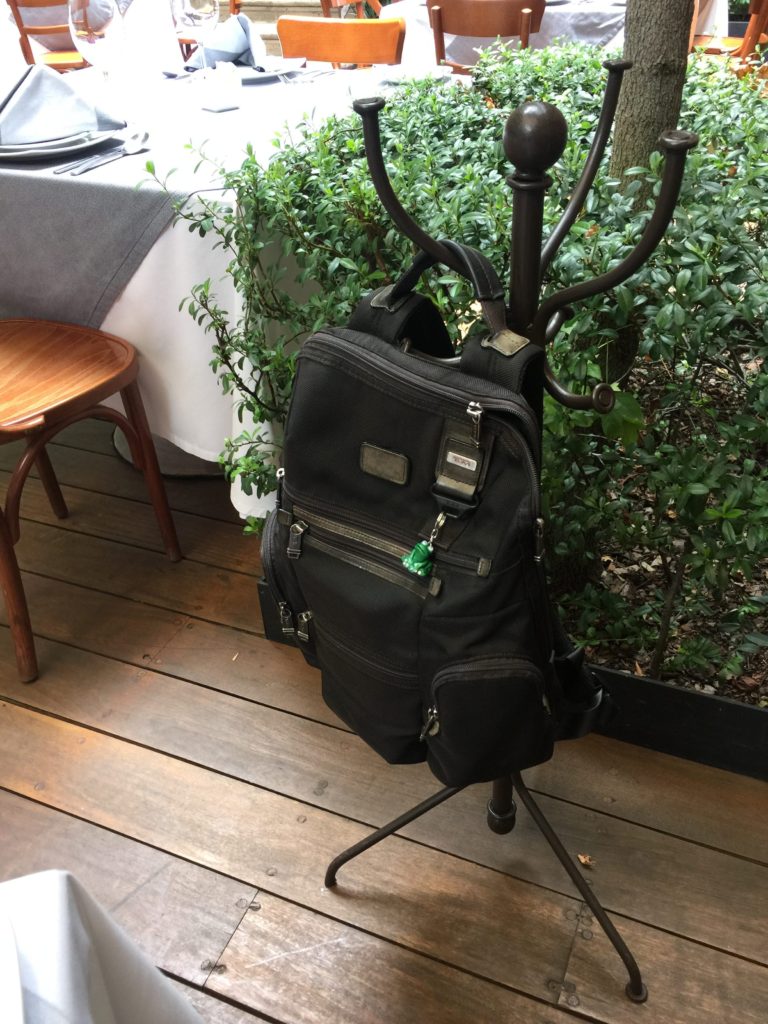 I've always referred to the trash as, "basura", but to be more specific, here is a trash can; "un basurero".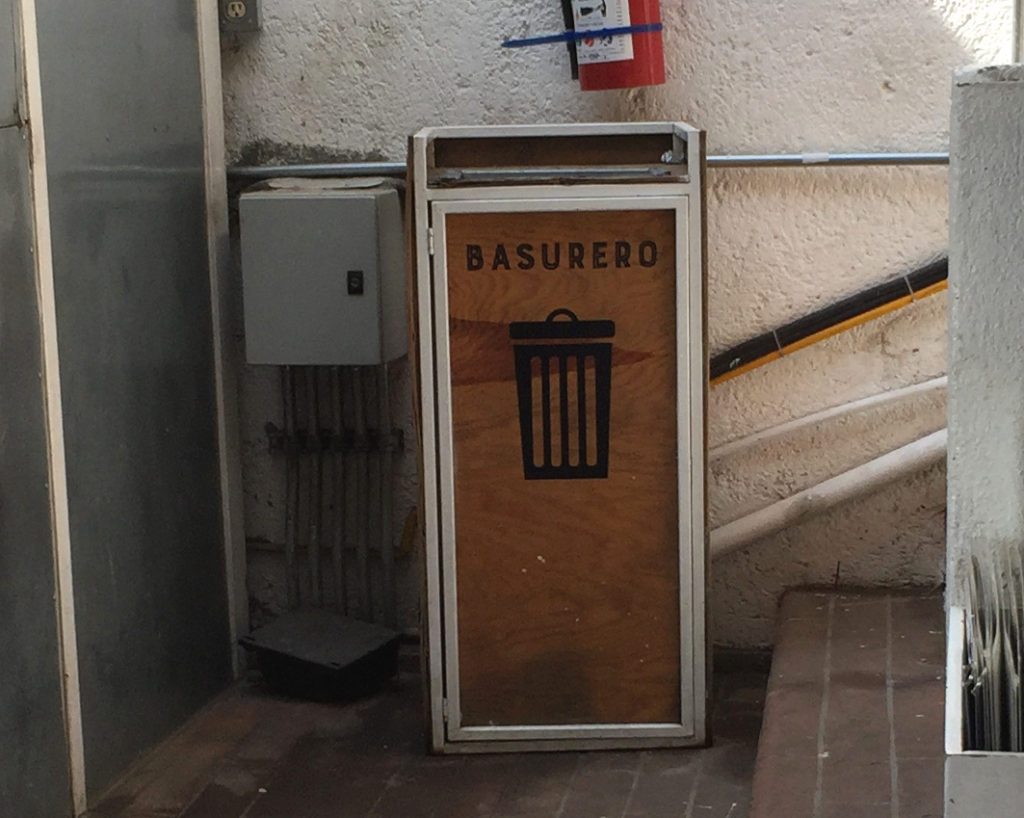 If you want your Starbucks coffee in a "take-away" or "to go" cup, you ask for a cardboard cup.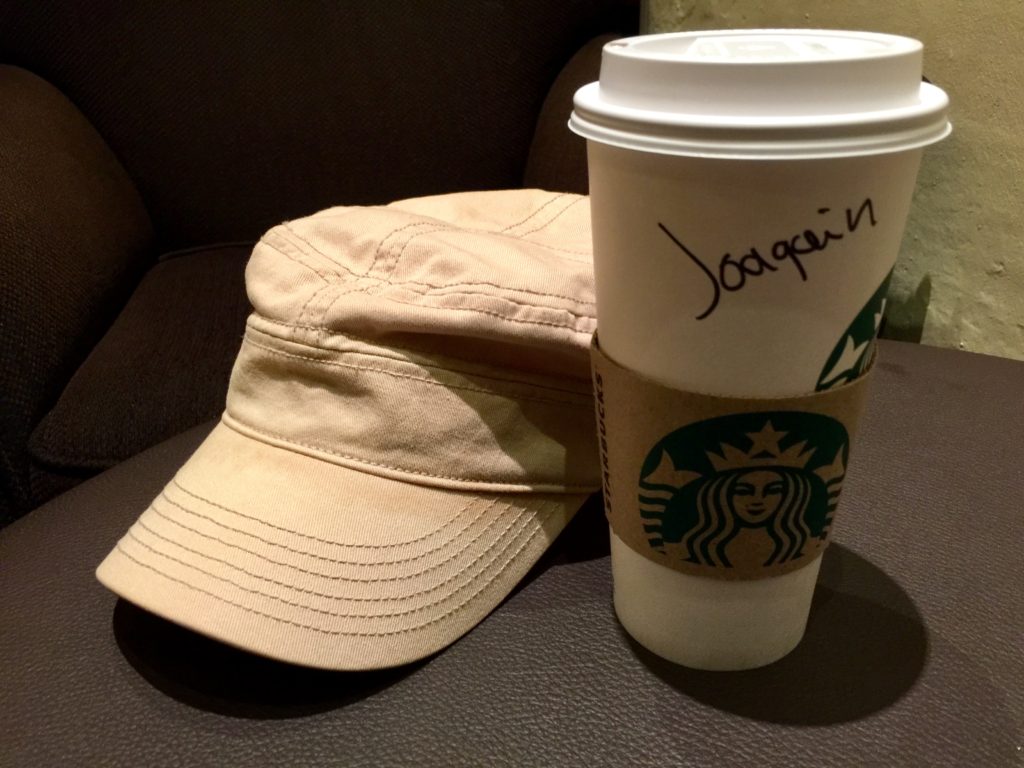 In just a few days, I'll be on a bus to my next Airbnb destination; Toluca, Mexico. After being in Morelia for two weeks I ask myself if I could live in this city?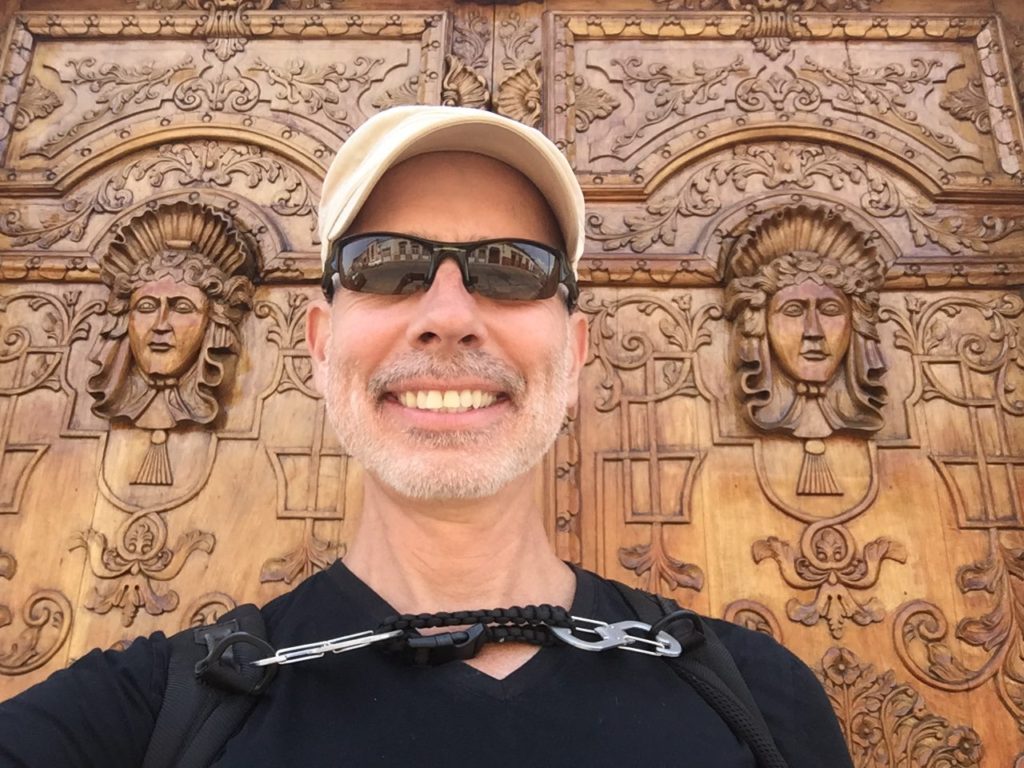 Maybe.
It's nice and the city is currently designating a number of streets for pedestrians only. If I could find a nice house to rent on a pedestrian-only street, I might like it here. The temperatures are mild year-round, fantastic restaurants and I haven't noticed any mosquitoes. I hate mosquitoes.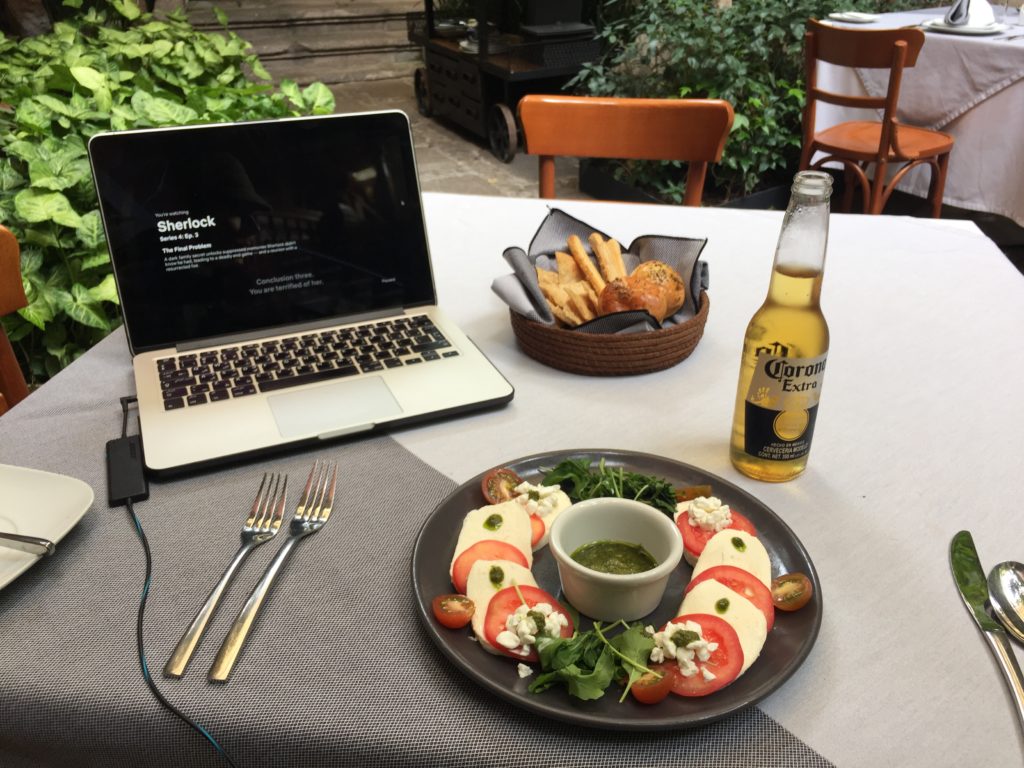 These are a couple of photos from a late lunch yesterday. Just for the hell of it, I decided to see how much money I could spend if I maximized everything and walked out bloated. I had a five course meal at an expensive restaurant, three Coronas and tipped 25%. Total cost: 600 pesos, or $32 USD. This is an extravagant meal by Mexican standards.