What an amazing day. I had no idea this part of the world was so beautiful. I saw amazing panoramic view after amazing panoramic view. I can't remember enjoying a long drive more.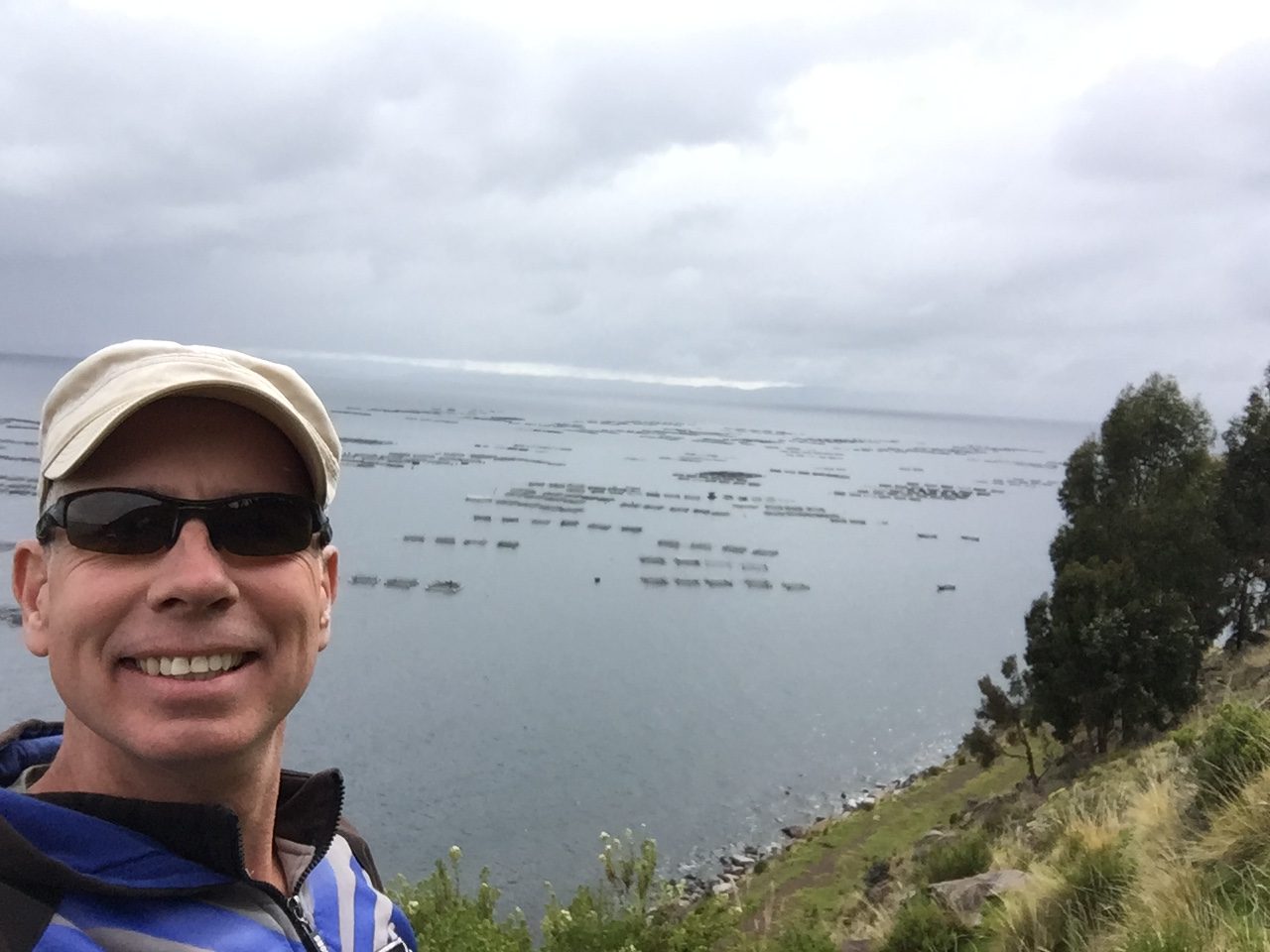 I got to Café Ricos Pan in Puno on time, had a small breakfast and coffee, bought four pastries (I like to share) and two bottles of water for the drive. My driver picked me up at 7:00.
The transport service was expensive, $260 USD, but I'm very happy I went to La Paz this way.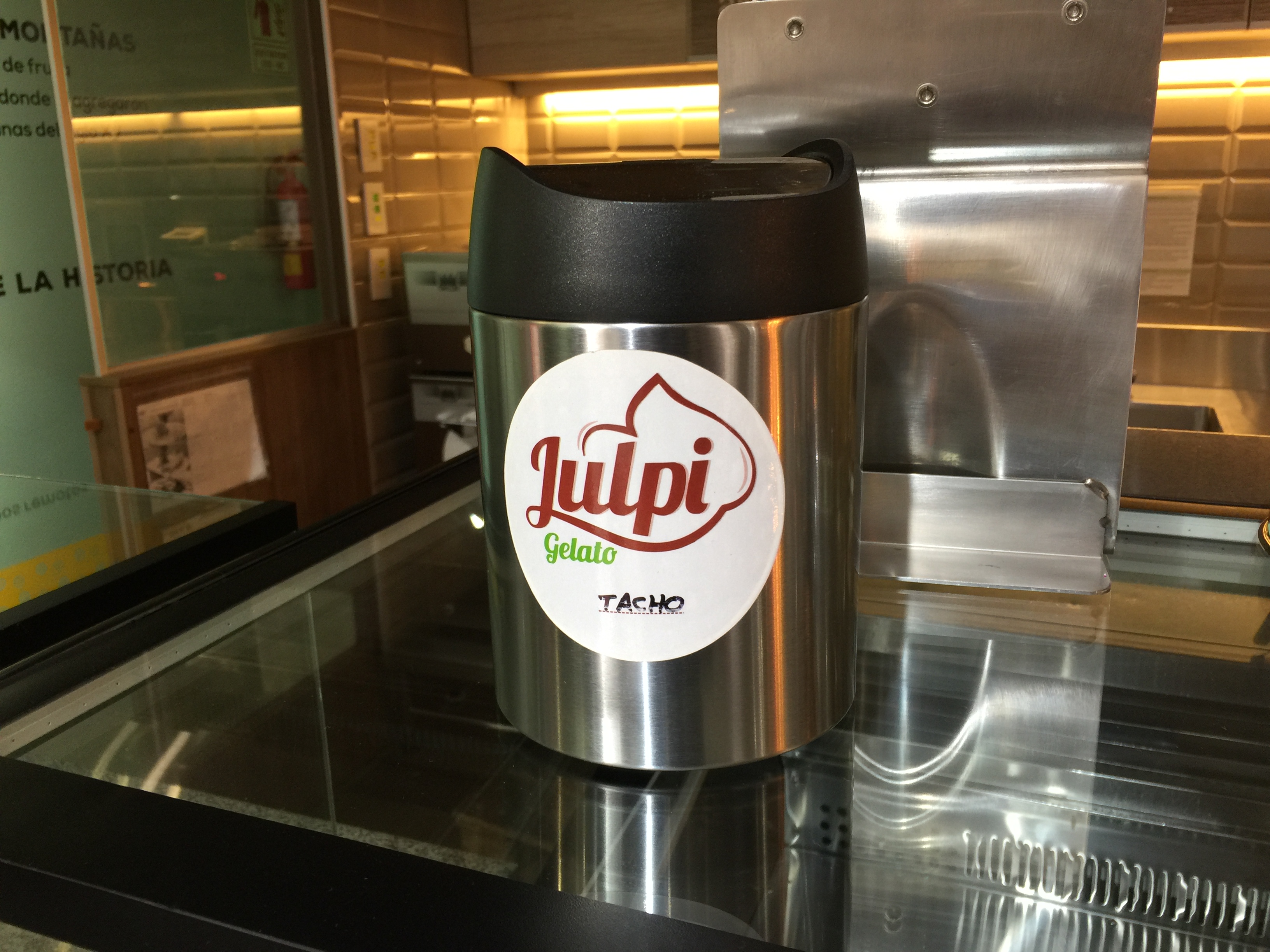 A little background, there are two border crossings to choose from on the Puno to La Paz route; Desaguadero and Kasani. If you go online and read about Desaguadero, it sounds like the last place you want to be in for anything let alone crossing a border. It's a very busy, hectic place with long lines. This is the primary crossing point for all large vehicles, large buses, etc. I had originally purchased a bus ticket for this route.
Alternatively, the Kasani route is fantastic. I think we arrived there at about 9:30 on a Thursday morning – after sharing some delicious chocolate pastries. It was cloudy, chilly and there was a light rain. My driver had to park the minivan (nine seats, so I got to spread out) on the Peruvian side. He told me to go through Peruvian immigration control, then walk to the border crossing (five minute walk) and go through Bolivian immigration. I walked in and I was the only customer. Sweet!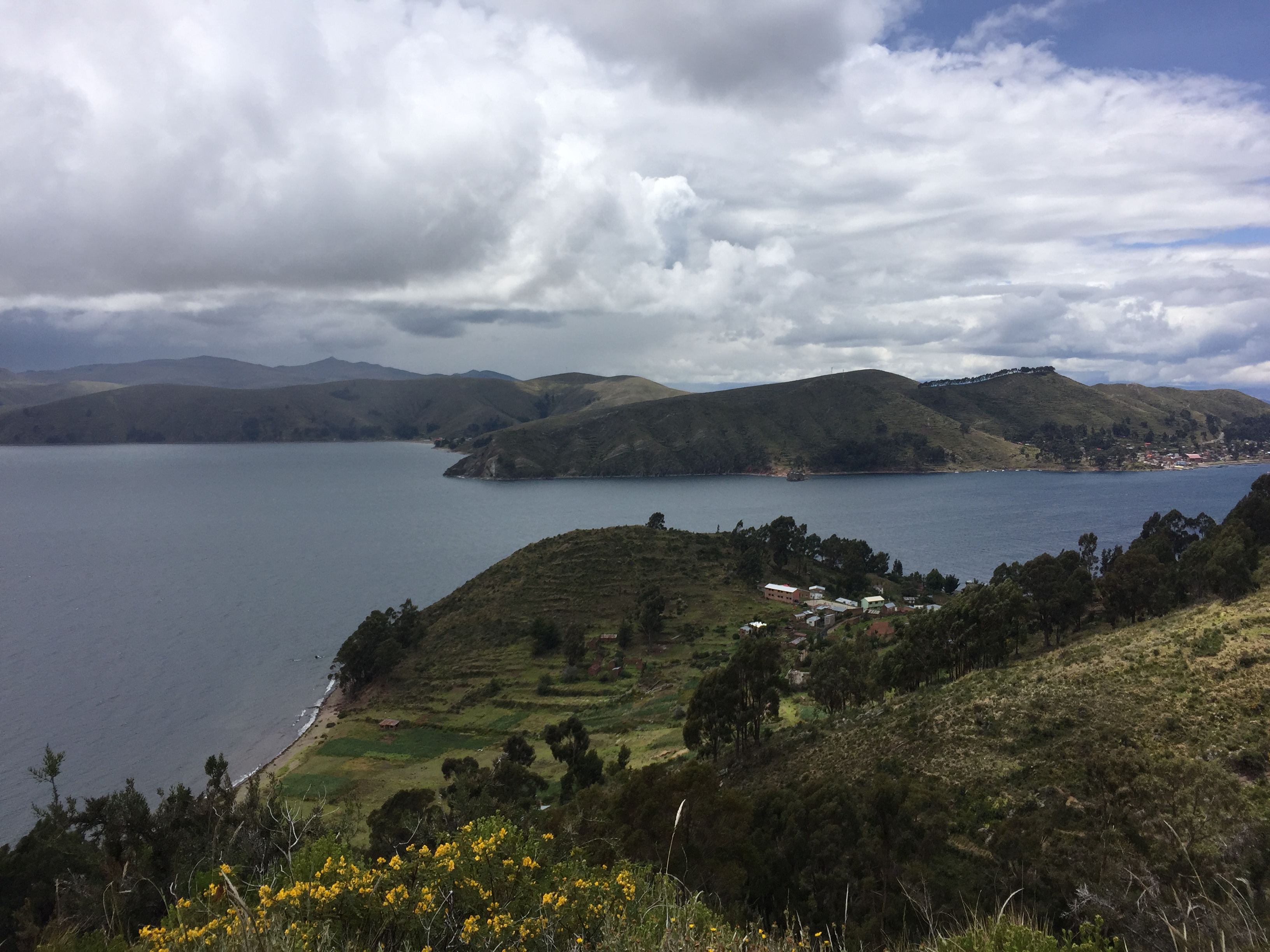 A Peruvian immigration officer stamped my passport and that was it. I walked to Bolivia and there was a line of three people, but there were four agent windows. Sweet!
The Bolivian immigration agent took my passport. As I handed it over, I had it open to the Bolivian visa page and told him I already had a visa. In a previous blog post I wrote about getting the visa in Lima at the Bolivian embassy.
The agent handed me a paper form to fill out, top and bottom. I walked out of the building to a table that had a pen (I had one ready as this isn't my first time at a dance) and spent about 10 minutes working on the form. I went back in, no line this time, another agent took my passport and the form, never asked me a question, never asked me for any documents (which I had ready in paper form), he stamped my passport giving me 30 days in Bolivia and that was it. It was so fast!
If I'd taken the bus through Desaguadero, there would have been long lines of trucks, buses, and I would have had to cross the border along with hundreds of other bus passengers.
Kasani was easy!
My driver met me after I got my stamp and he handed me over to my Bolivian driver. Those are the international rules. My Bolivian driver, Porfirio, was really great. He took me into a small town called Copacabana, arranged for me to meet a couple of his Aymara buddies for a photo and kept saying if I wanted anything or needed anything that he was "at my disposition". Apparently, part of my travel package included a lunch in Copacabana, but I wasn't hungry. I'd eaten breakfast and a pastry on the road. I told Porfirio we could certainly stop if he was hungry, but I wasn't and as far as I was concerned, we could continue to La Paz. Porfirio wasn't hungry.
I should mention, of course, all the time we're speaking, we're speaking in Spanish. I've studied the language since high school and kept with it for many years using private tutors, but for the 8.5 years I was in Asia, I didn't use Spanish at all. So, I'm very rusty. But, due to trips like this one, I get to practice for many hours talking about everything under the sun.
One topic that came up early during my time with Porfirio was, "Oye Porfirio, no hay cinturones de seguridad aquí?" (Hey Porfirio, are there not any seatbelts here?)
Bolivians don't use seat belts.
He came back to my seat and spent about 15 minutes trying to wrangle the seat belt strap out of the deep abyss it had disappeared into. When he finally got it out, it was pristine. A seatbelt that had never been used. Nice.
The views on the road after Kasani were brilliant. I was in awe of how beautiful this part of the world is. When we arrived at the lazy little village of San Pedro de Tiquina (population 694) wanting to cross to the other side of the Tiquina Strait to San Pablo de Tiquina (population 981), I understood why this crossing is so lightly attended. The only way to get across is by ferry, and by ferry I mean small wood boats that barely hold two minivans each. These boats are called, barcazas. As we drove up to the barcaza ramp one barcaza was about to depart and it only had one minivan on board. Score! No line, no waiting.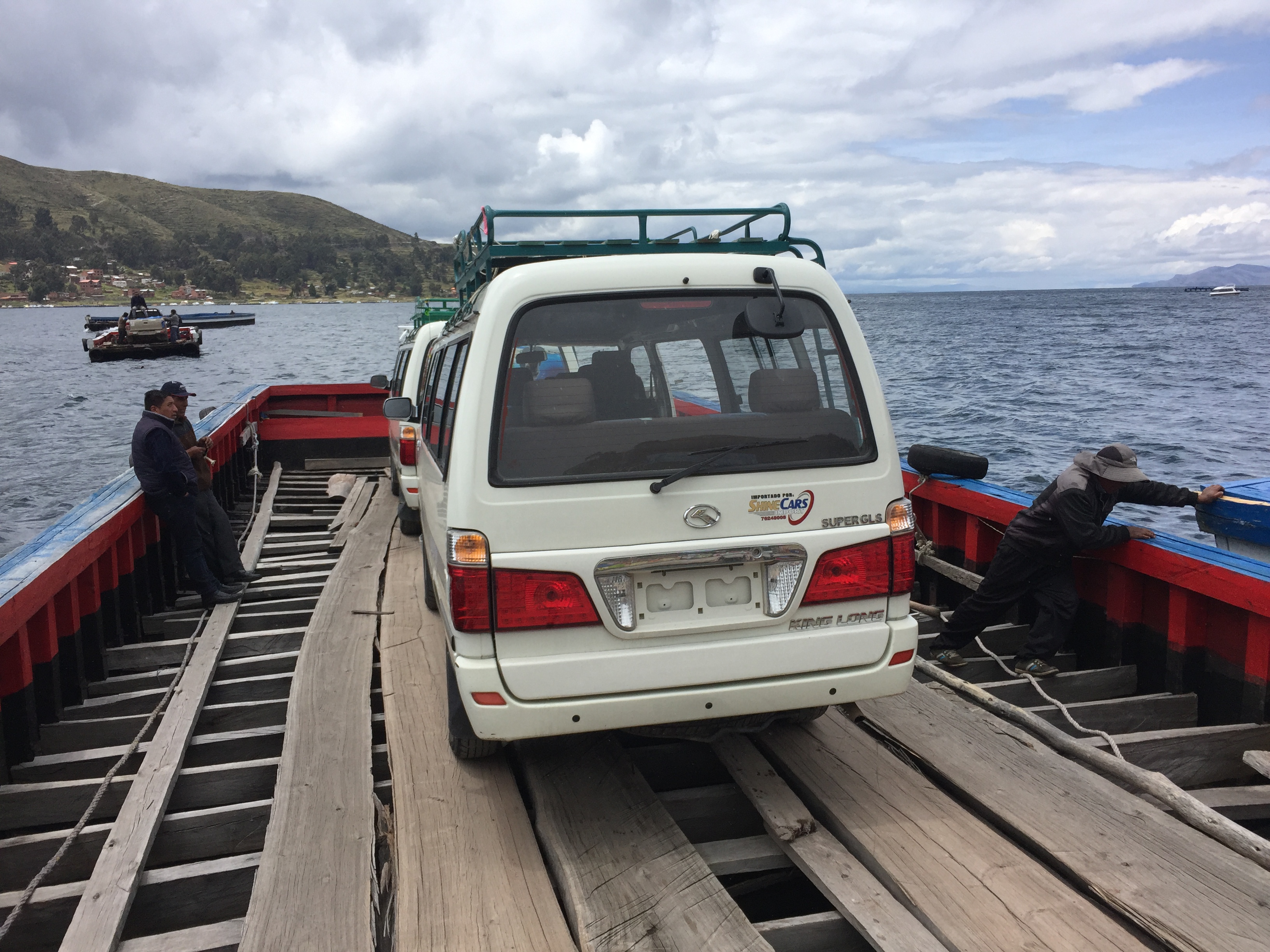 We drove on to the barcaza and we were off! The crossing was quite windy and the barcaza rocked a lot on the waves. I made contingency plans in my head as to what I'd do and how I'd do it if we started to go under. Of course, we were extremely high in the mountains and I knew the water in Lake Titicaca must be just barely above freezing. So, you might have just a few minutes in the water before you enter deep hypothermia. Swimming for it would probably not work. I prayed to the Lake Titicaca gods 😉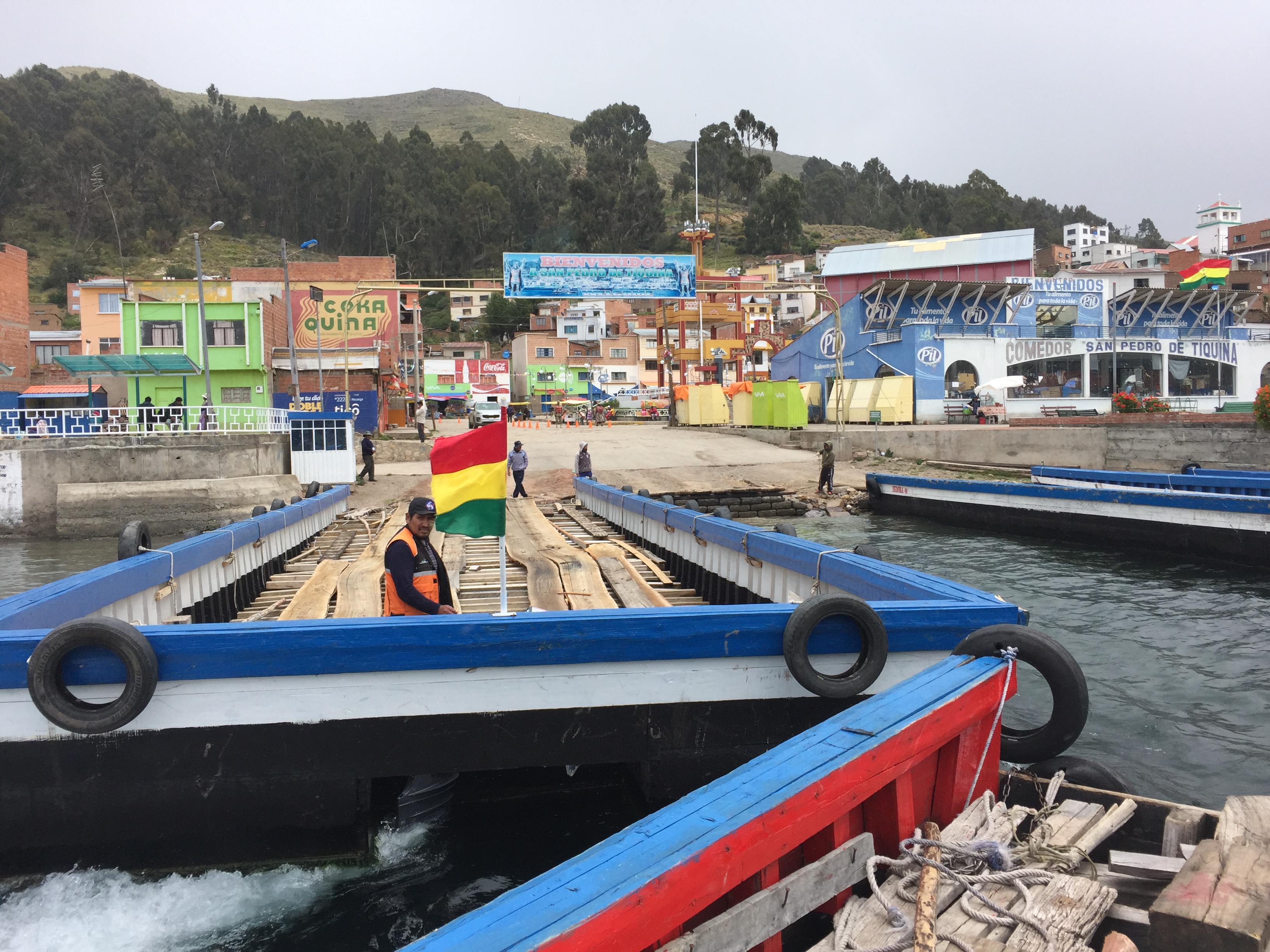 We made it to the other side and I asked Porfirio about the leaves on the lady's back. "I assume those are coca leaves?" Coca is of course notorious for its final product – cocaine.
He said sure, coca leaves are everywhere here. He reached into the glovebox and pulled out a bag of the leaves. He handed it to me and said I was free to chew on some. I didn't take any, but it was nice of him to offer.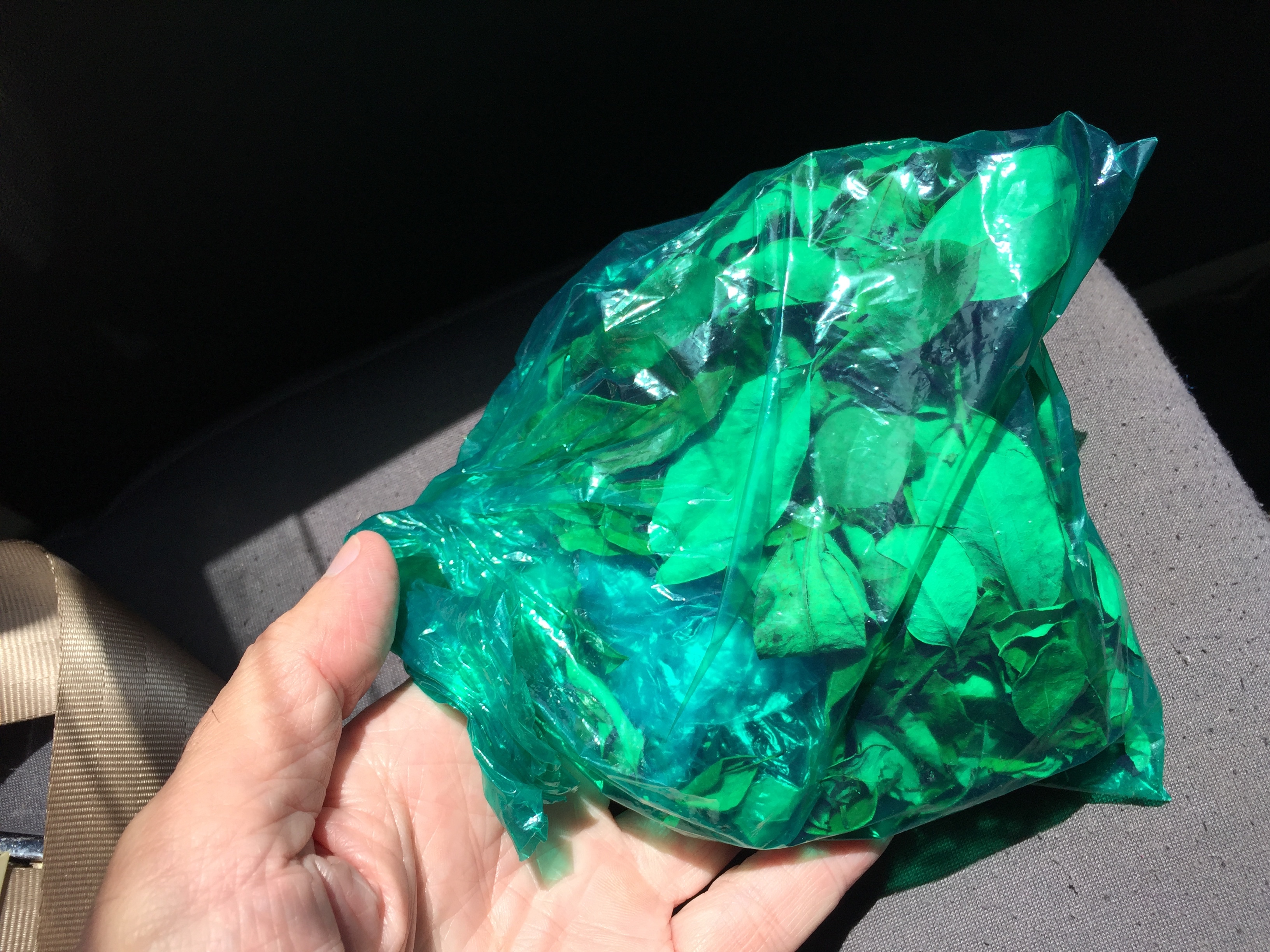 When I handed it back, he said it was actually a good time to have some himself, so he started chewing a few. From what I understand the leaves themselves are simply a mild stimulant. Porfirio told me to never chew on them if you want to sleep. They do a great job of keeping you awake.
I asked at what age he started chewing. He said he was about 30. I asked if children in Bolivia are allowed to have any and he said they were not.
Interesting.